How the election could change sports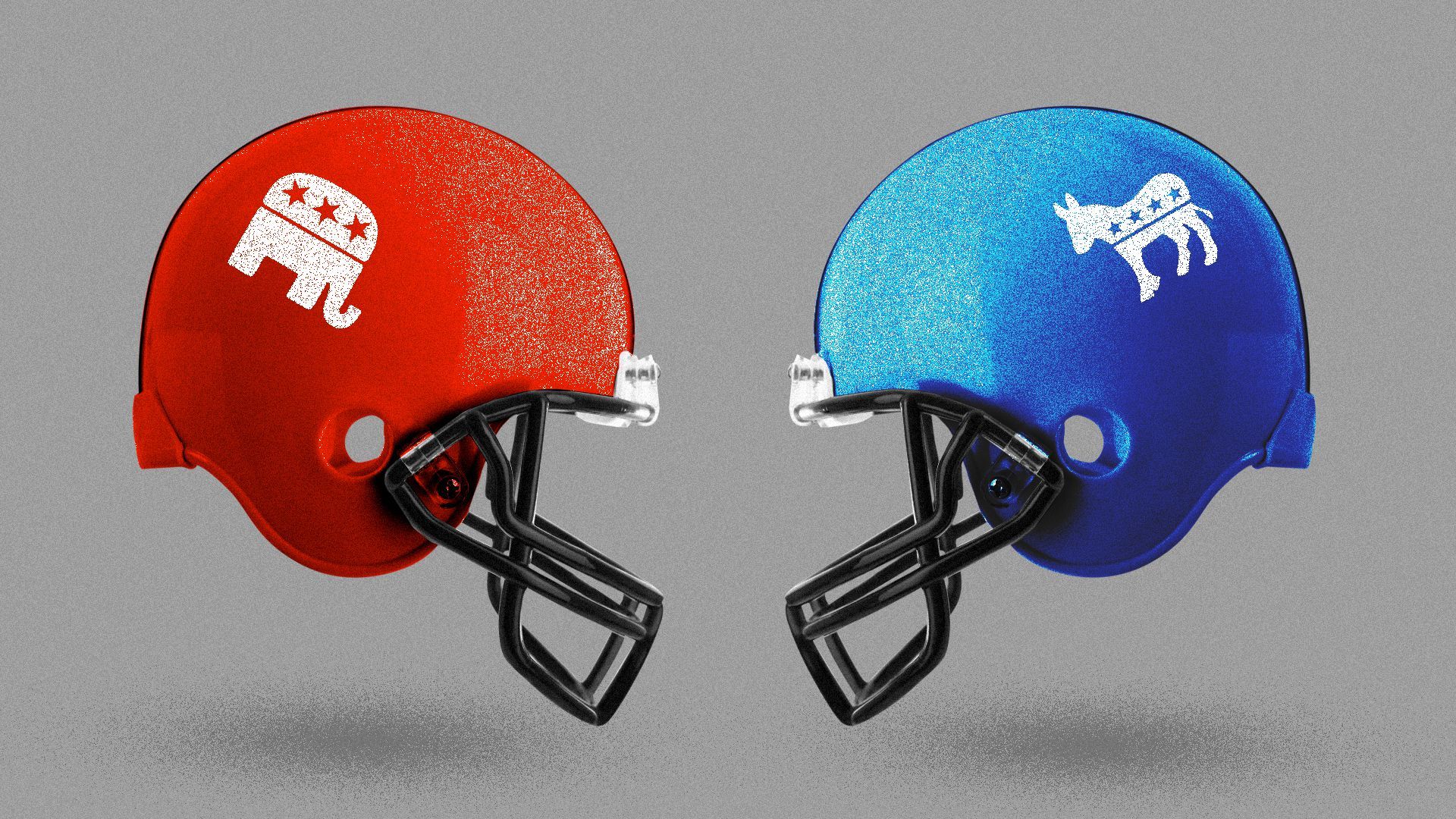 The outcome of the 2020 election will greatly impact the sports world. And through its efforts to increase voter turnout, the sports world could greatly impact the outcome of the 2020 election.
Where it stands: College sports are off. The NCAA is requiring that all Division I programs give their student athletes the day off from sports today, an idea that was first introduced in June by Georgia Tech assistant basketball coach Eric Reveno.
The big picture: Through repeated attacks on athletes and ongoing feuds with leagues, President Trump has toppled the walls between politics and sports.
The president has support in the sports world, with household names like Jack Nicklaus and Brett Favre recently endorsing him.
But he's also made enemies — and now the battle is being waged on the ballot, with Election Day promising more drama and higher stakes than any sports competition ever could.
Go deeper