Dingell warns Democrats to pay attention to Michigan union members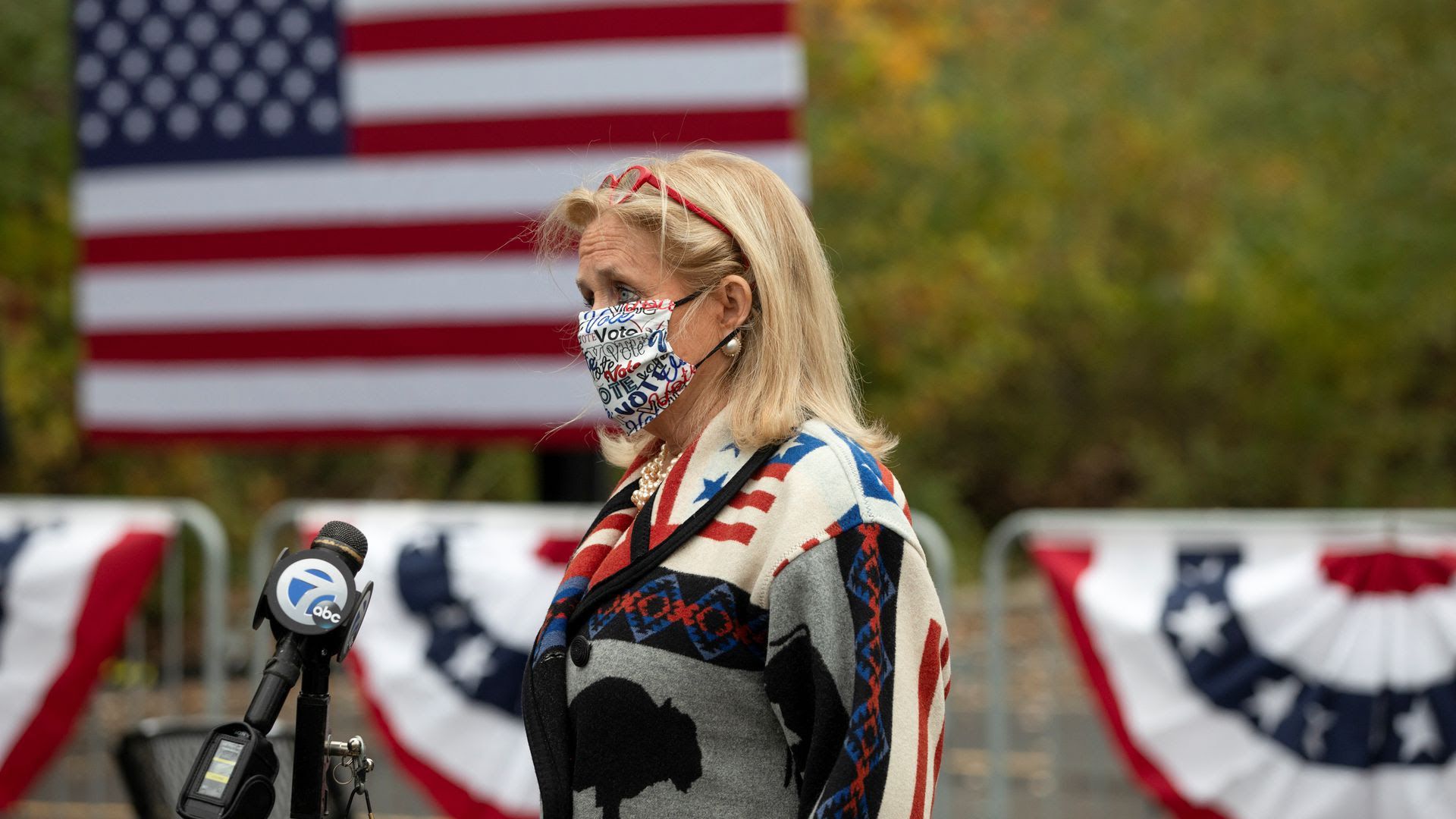 Rep. Debbie Dingell (D-Mich.), whose constant working of constituents had her worried ahead of Donald Trump's upset of Hillary Clinton, tells Axios she's talking to union workers who want more attention from Joe Biden.
The state of play: Dingell — whose district is a mini-America that includes auto and steel plants, Ford headquarters, and the country's largest population of Arab Americans — said she definitely thinks Joe Biden is ahead in Michigan.
Biden is up 6.5 points in the state's Real Clear Politics average.
But Dingell said Democrats need to be vigilant about the union vote, amid a focus on turning out women and urban targets.
At the Boston Market in Allen Park, an auto worker told her: "Democrats don't care about us and understand what it is like."
When Trump demonstrators — complete with trucks and flags — tried to disrupt a Democratic canvassing event in Brownstown Township, she spent 20 minutes talking with one of them, a steelworker who was laid off, and wound up bumping elbows.
Go deeper