The pandemic's toll on road racing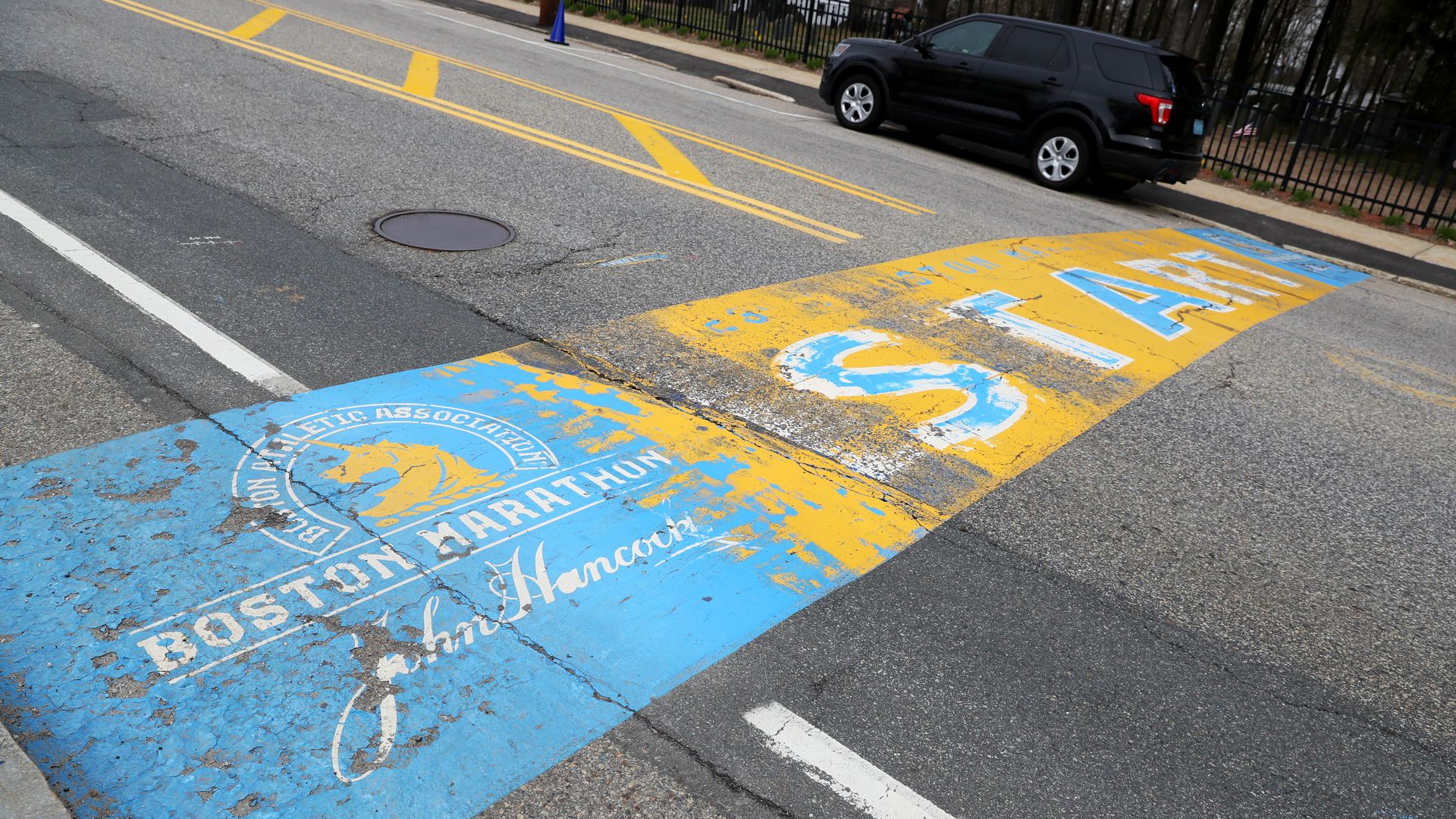 COVID-19 has taken a toll road racing, with the number of finishers in timed races dropping nearly 95% year-over-year between mid-March and mid-October, per the Wall Street Journal.
The state of play: Of the six designated World Marathon Majors scheduled for 2020, four (Boston, NYC, Chicago, Berlin) were canceled and two (Tokyo and London) were radically scaled back.
Looking ahead: The 2021 Boston Marathon, which is typically held in April, is postponed until at least next fall, the Boston Athletic Association announced Wednesday.
Between the lines: When they return, "races are not going to be the way they were," Todd Henderlong, the owner of an Indiana race series that has been offering in-person events since May, told the New York Times.
To avoid crowded starting lines, participants could take off in heats at pre-assigned times, and thus spend most of the race running solo.
Water stations are health risks, so races will likely require runners to bring their own water, sports drinks and snacks.
Participants at a half marathon in Arizona next month will receive a neck gaiter in their race packets and must wear it or another facial covering at the race start, and when passing runners.
Go deeper