Supreme Court won't expedite Pennsylvania GOP's request to block mail-in ballot extension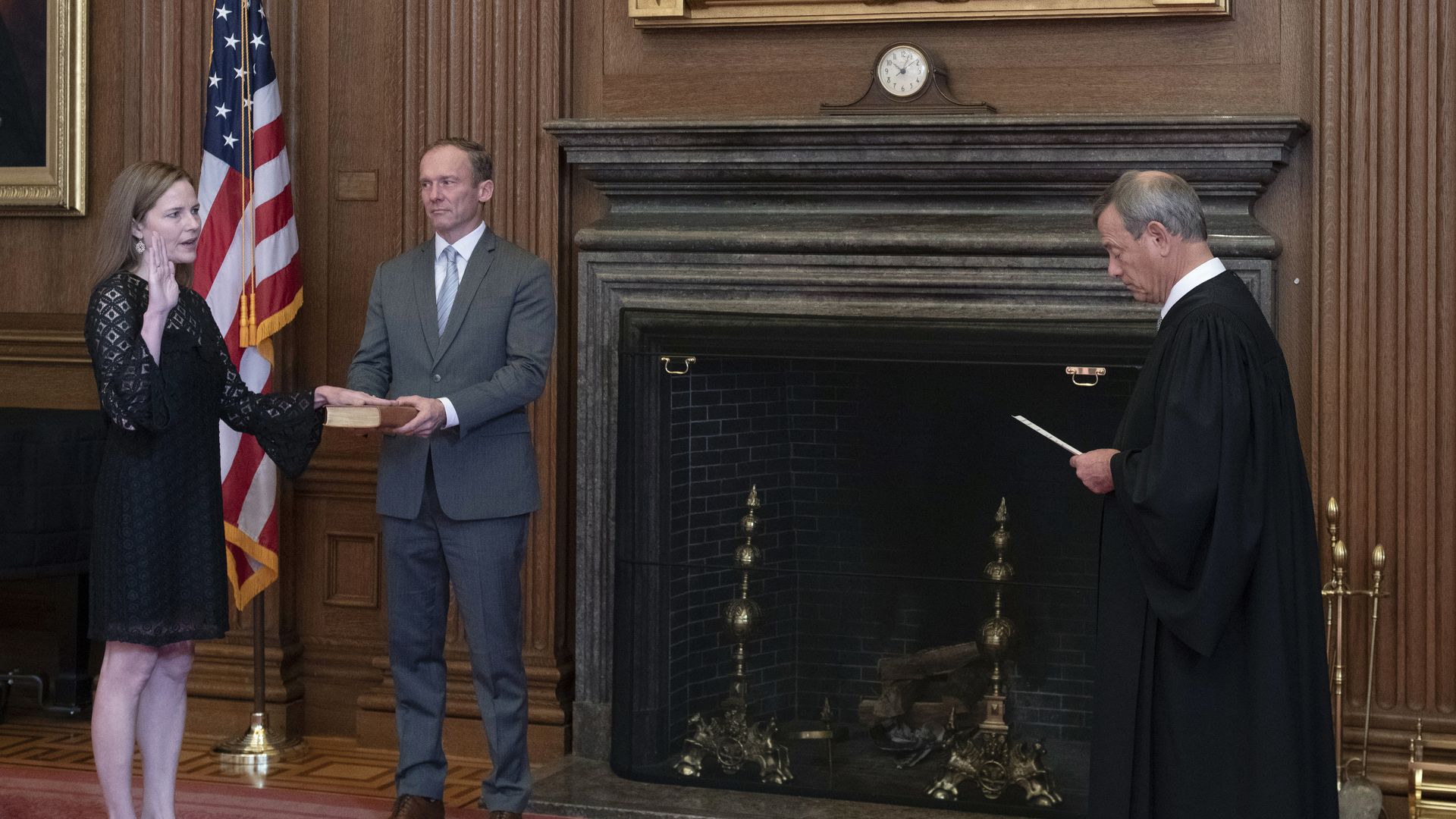 The Supreme Court voted 5-3 on Wednesday to deny a bid from Pennsylvania Republicans to expedite their request to shorten the deadline for receiving mail-in ballots. Newly confirmed Justice Amy Coney Barrett did not participate in the decision.
Why it matters: A lower court ruling allowing ballots to be counted until 5pm on Nov. 6, as long as they are postmarked by Election Day, will remain in place for now.
Between the lines: Conservative Justices Alito, Thomas and Gorsuch wrote in a separate opinion that it's too close to the election to take up the case, but it could still be reviewed after the election if late-arriving ballots make a difference.
Earlier on Wednesday, Pennsylvania's state government directed election officials to separate ballots received before and after 8pm on Election Day in case the Supreme Court decides the late-arriving ballots must be thrown out.
While Alito leaving the door open for a fast post-election decision will spark some concern among Democrats, only two of the eight judges who considered the case concurred with him.
The court last week was deadlocked 4-4 on a previous request from Pennsylvania Republicans to shorten the deadline to Election Day. The GOP likely filed another motion because the court now has a ninth justice, according to elections expert Rick Hasen.
Worth noting: "Justice Barrett did not participate in the consideration of this motion because of the need for a prompt resolution of it and because she has not had time to fully review the parties' filings," according to a statement from the Supreme Court's Public Information Office.
The bottom line: There's a real chance that Pennsylvania — and thousands of ballots that don't arrive until after Election Day — could decide who wins the presidential election.
Read the statement from Alito, Thomas and Gorsuch.
Go deeper