First day of N.Y. early voting sees massive turnout
New York began its early voting period on Saturday, prompting long lines with people waiting to cast their ballots.
The big picture: America has seen an uptick in mail-in and early voting this year due to the coronavirus pandemic. Social distancing and poll-worker shortages could make voting on Election Day a lengthy and potentially chaotic process, but early voting measures have still seen backlogs.
A look at the scene...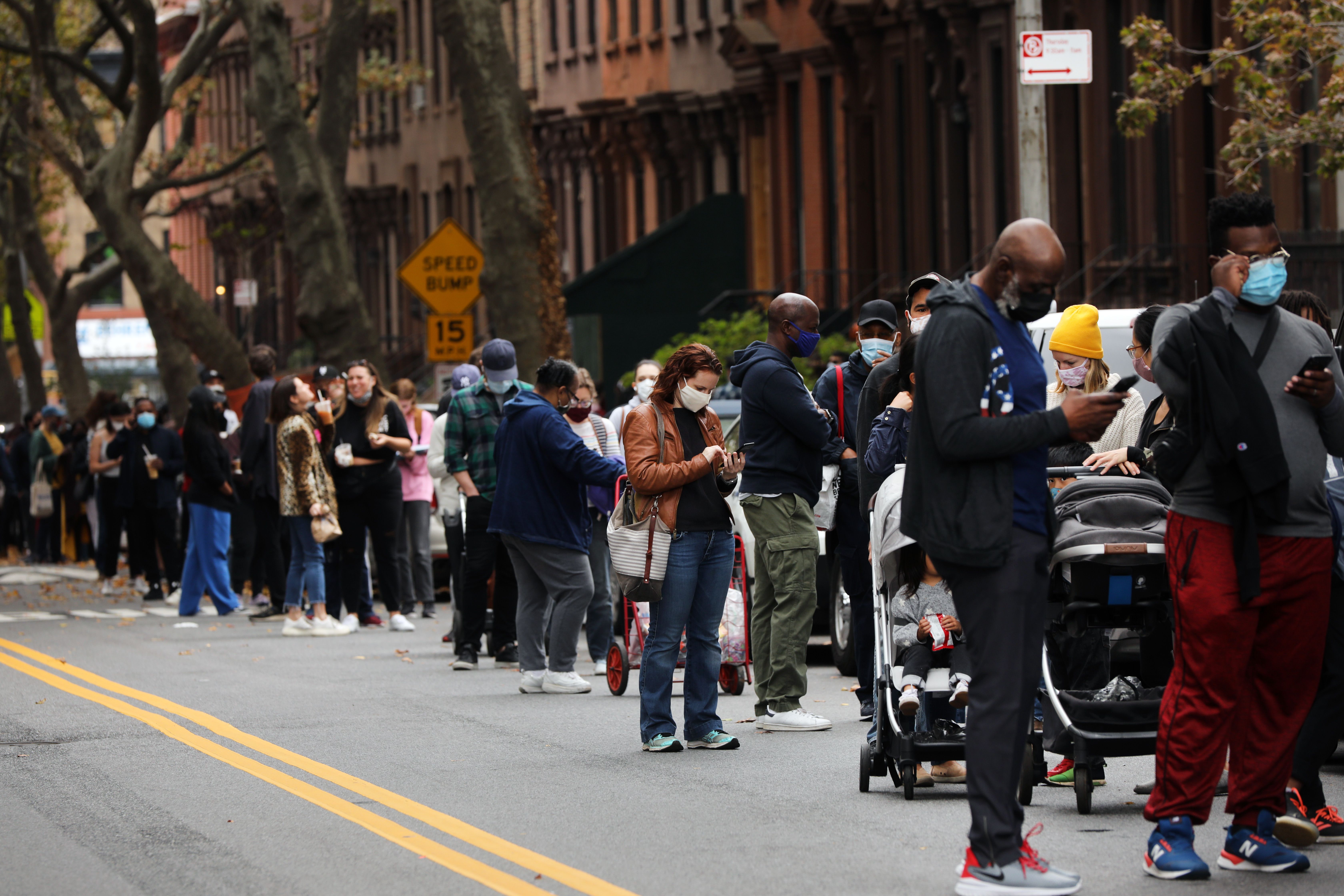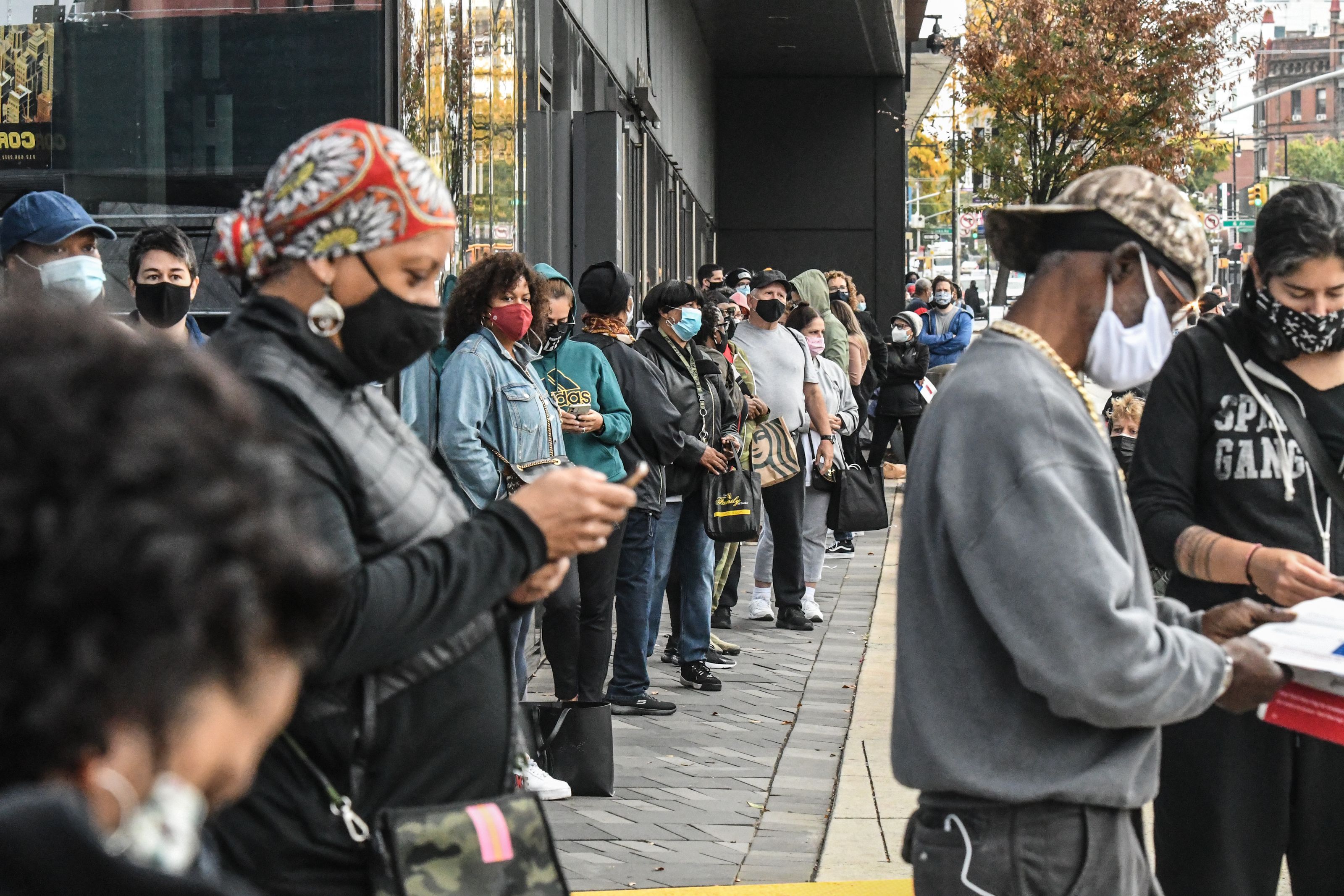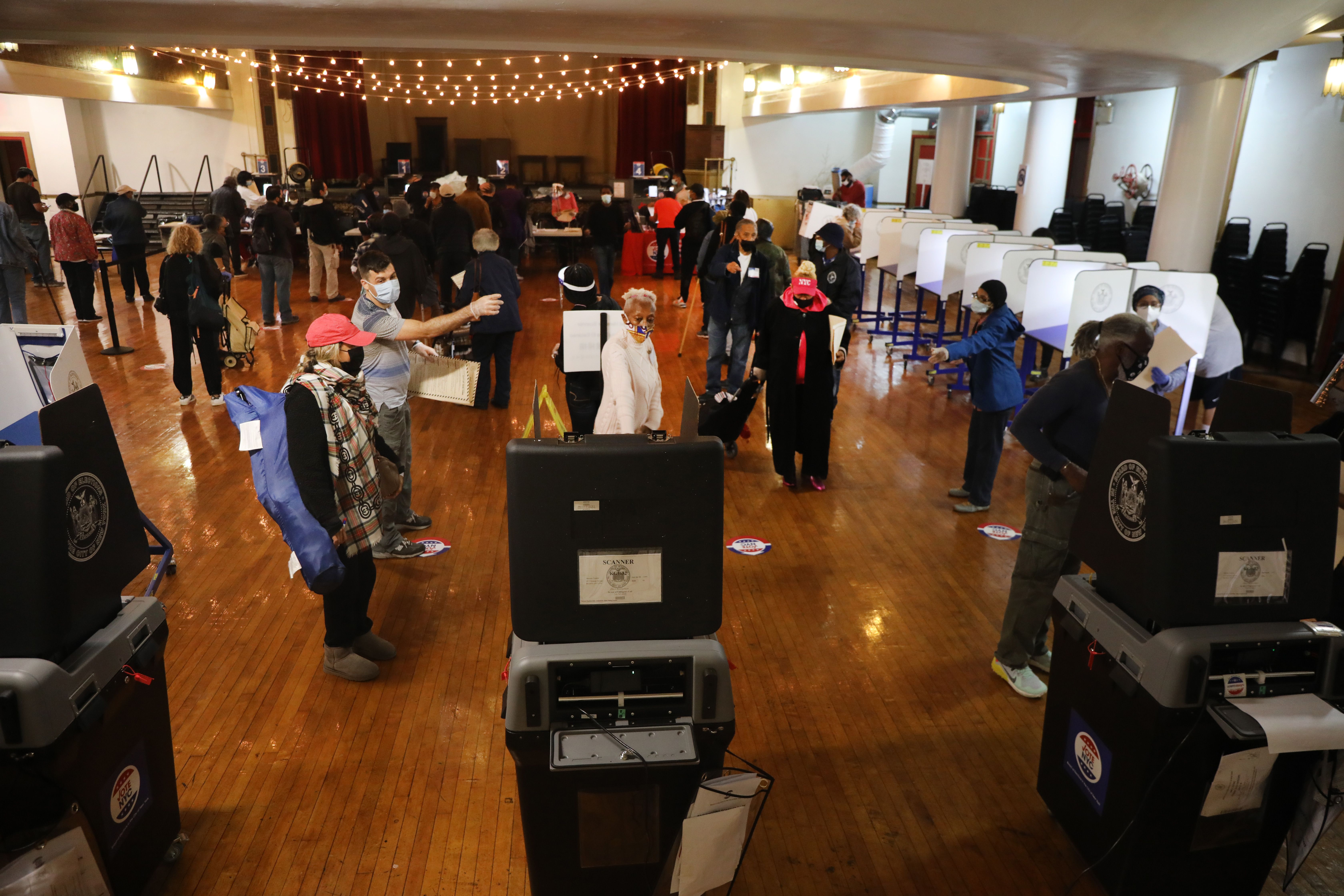 Go deeper