"Rare," record-breaking Colorado wildfires burn beyond normal season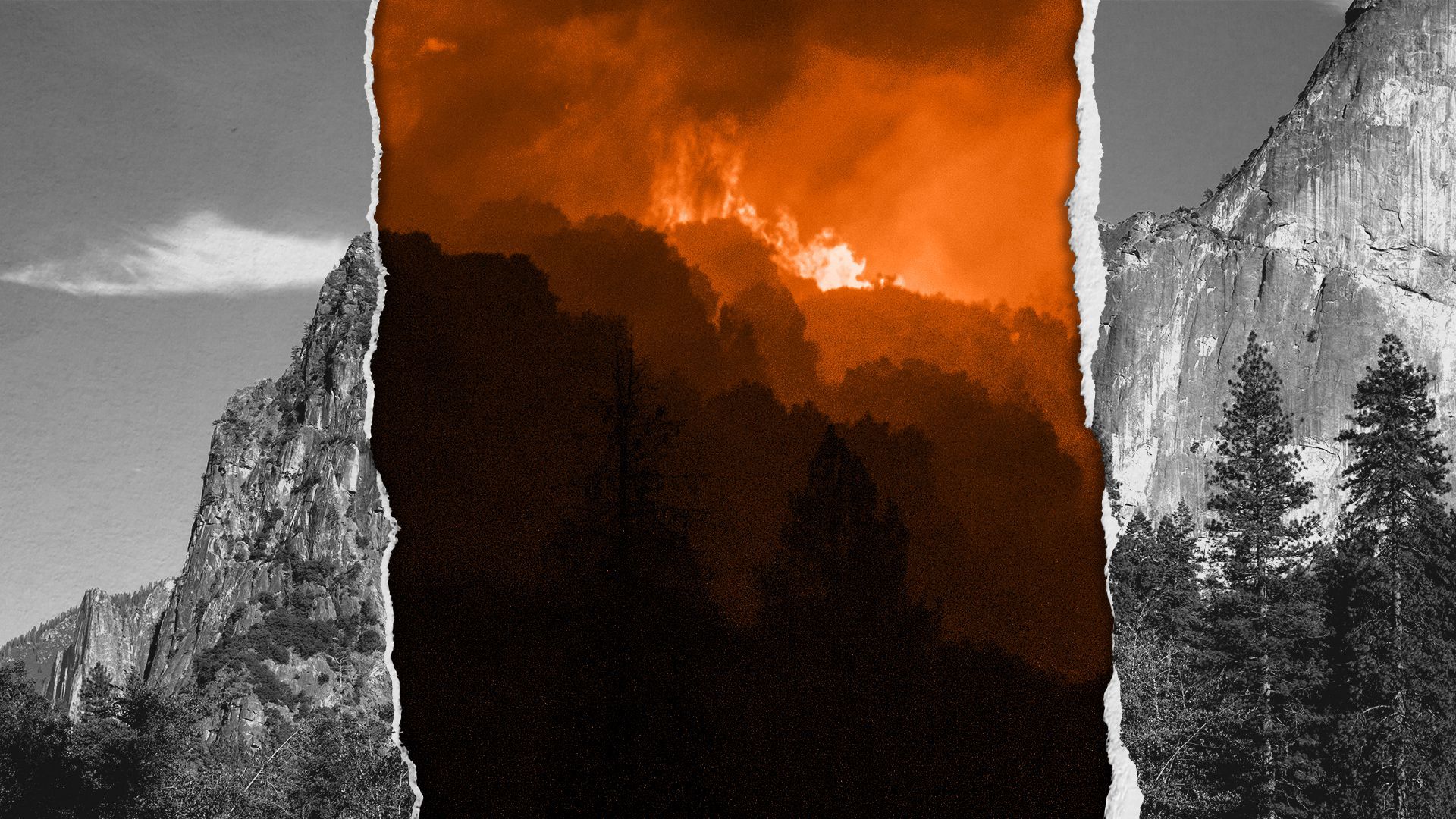 The East Troublesome Fire is now Colorado's second largest fire on record, growing to roughly 170,163 acres as of Friday morning.
Why it matters: Authorities said there was "potential" for East Troublesome to merge with the state's largest blaze on record, the Cameron Peak Fire, but such an event was unlikely at this point. The two fires are only about 10 miles apart, per the Coloradan.
"There's certainly the potential" for the two fires to join "given the alignment of some of the drainages and wind patterns that may occur," East Troublesome Fire incident commander Noel Livingston said late Thursday.
"Right now, we're not seeing that occurring, but it is a potential," Livingston said.
"Certainly this year has been one of those years where those low potential events seem to be happening with high frequency. A fire this size moving this far in October is a very low potential event in terms of what we expect and this occurred. So, I don't want to say it can't happen. But right now, it doesn't appear that it's going to," he added, per the Denver Post.
The state of play: Two people — an elderly husband and wife — were confirmed dead on Friday evening as a result of the East Troublesome Fire, the Denver Post reports, citing the Grand County sheriff.
The fires have forced thousands to evacuate along with the closure of Rocky Mountain National Park.
The East Troublesome fire, which jumped the U.S. Continental Divide on Thursday, was about 5% contained as of Friday morning.
Livingston said Friday that weather conditions had improved slightly, with higher relative humidities and lower temperatures. But winds were forecast to be stronger Friday afternoon, he added.
The Cameron Peak Fire had grown to about 206, 977 acres as of Friday morning and was about 57% contained.
The fires are expected to remain active through Friday and Saturday.
A "major snow event expected late Saturday and through the day Sunday should reduce fire activity and smoke generation," the update added.
The number of structures damaged was not available as of Friday, officials said.
The big picture: Three of the four biggest fires in Colorado history — Cameron Peak, Pine Gulch and East Troublesome — have occurred in 2020 alone.
Colorado's climate conditions have created the perfect storm for the fire to move and expand quickly.
"I've used the word unprecedented before and I'm starting to run out of adjectives to describe what's happening this fire season," Nick Nauslar, a predictive services meteorologist with the National Interagency Fire Center (NIFC) in Boise, Idaho, told the Washington Post earlier this week.
Nauslar pointed out that the fire spread rapidly in part because thick bands of trees were weakened or killed by beetle invasions linked to climate change.
Some of the fires burning across the state are believed to be caused by humans, while others remain under investigation, Gov. Jared Polis said at a Thursday press conference.
Editor's note: This story has been updated throughout.
Go deeper