The Development Academy generation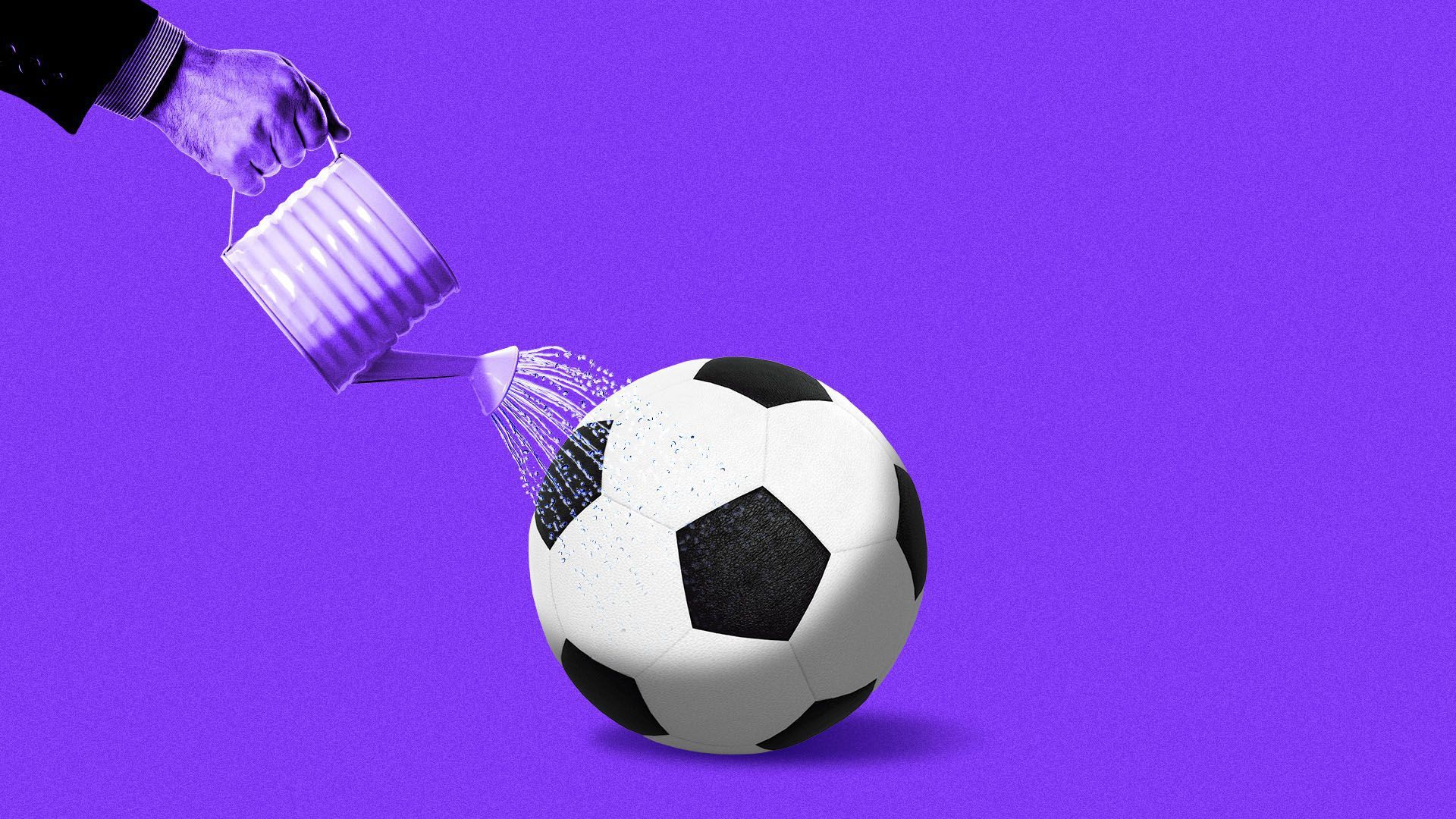 A record 10 Americans will play in this season's Champions League, which kicks off Tuesday.
The state of play: Key players include Christian Pulisic (Chelsea), Gio Reyna (Dortmund), Tyler Adams (RB Leipzig), Weston McKennie (Juventus) and Sergiño Dest (Barcelona).
Bench players: Konrad de la Fuente (Barcelona), Zack Steffen (Manchester City), Chris Richards (Bayern Munich), Ethan Horvath (Club Brugge) and Alex Mendez (Ajax).
Why it matters: This golden generation could change how American men's soccer is perceived globally, while helping the USMNT rebuild after missing the 2018 World Cup.
"I will go as far as to say that a mark of any country's potential success is directly related to the amount of players they have competing in the Champions League," USMNT coach Gregg Berhalter told SiriusXM.
"When you have a guy who can go in there, on that stage, and play and hang in there, they ought to be able to do the same thing in the World Cup, because they are similar types of games."
The backdrop: This isn't a coincidence. Rather, it's the result of a concerted effort by U.S. Soccer, MLS and others to standardize player development through the U.S. Soccer Development Academy.
Six of the 10 players listed above — Pulisic, Reyna, McKennie, Adams, Steffen and Richards — spent time in the Academy.
"The Academy changed youth soccer, bringing players into an environment where they trained together exclusively for 10 months per year under dedicated and licensed coaches," Sports Illustrated writes.
Players maintained a more European-like balance between matches and training (instead of overloading on games like many American youth teams).
What we're watching: In April, U.S. Soccer ceded control of the Development Academy to MLS, which will rebrand it as "MLS Next."
MLS is also launching a reserves league that will begin play in 2021, per The Athletic, meaning the path to MLS first teams will exist almost entirely under the league's own umbrella.
Having that kind of pipeline control is beneficial for MLS as it looks to become more of a selling league (i.e. develop players, sell them on the global transfer market, then re-invest that money in player development).
The bottom line: In 2015, Fabian Johnson (Borussia Mönchengladbach) was the only American in the Champions League. Five years later, there are 10 — and they're starting for Barcelona and Chelsea. The growth is real.
Go deeper