The sports world has entered the era of limited fan attendance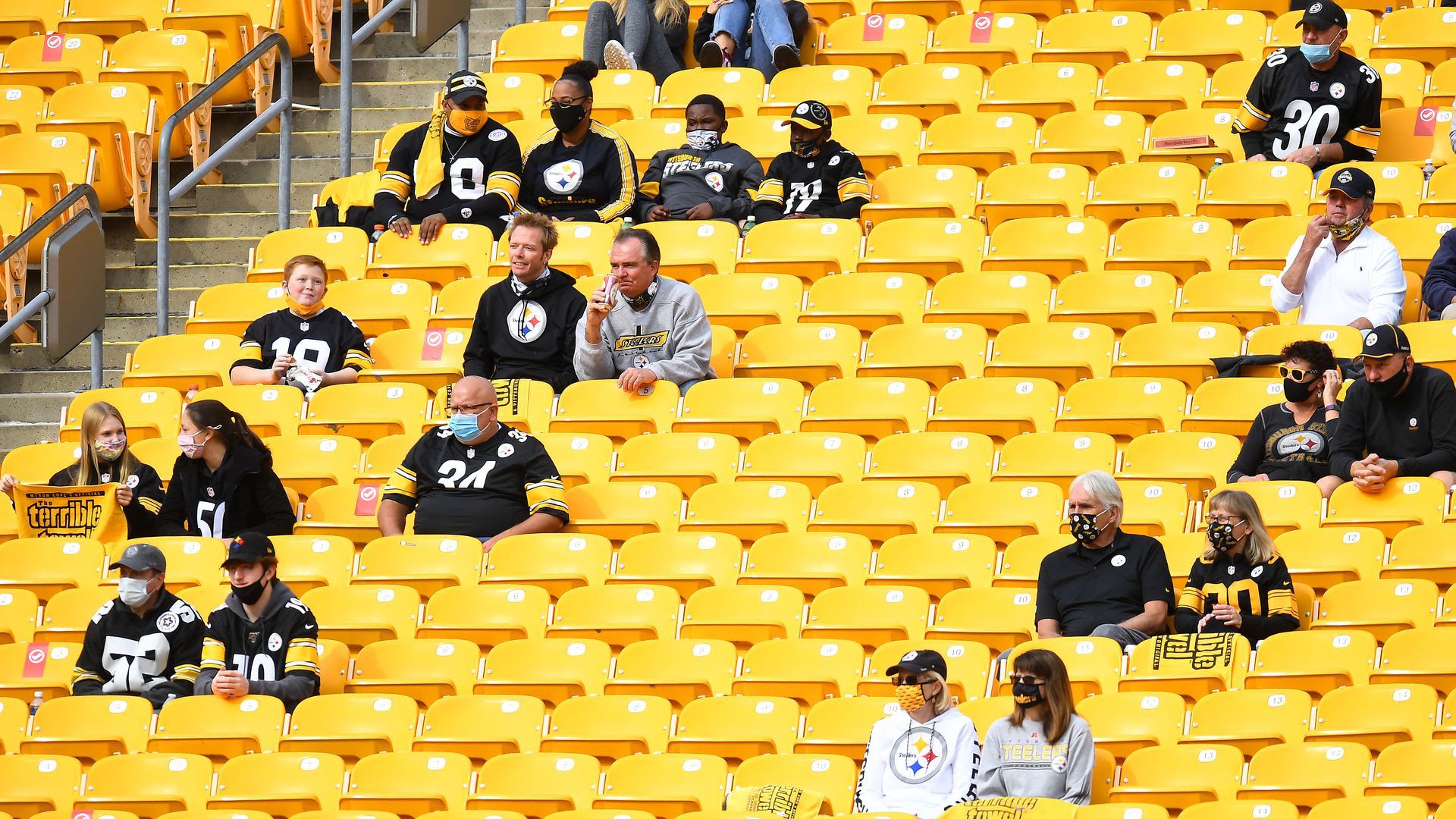 Following the No Sports Era this spring, we transitioned to the No Fans Era, with bubble tournaments and empty stadiums becoming a staple of the summer.
The state of play: We have now entered the Limited Fans Era, a transition that has gone somewhat unnoticed due to shifting attendance policies.
The latest: Look no further than this weekend, when many of the biggest sporting events in the U.S. had fans in the stands.
NFL: Eight of Sunday's 11 games had fans (Charlotte, Indianapolis, Jacksonville, Philadelphia, Pittsburgh, Nashville, Miami and Tampa Bay). Tonight's Cardinals-Cowboys game in Dallas will make it nine this week.
MLB: 10,920 fans were on hand at Globe Life Field for Game 7 of the NLCS. Roughly the same number will be in attendance throughout the World Series.
College football: Over 19,000 fans watched Alabama beat Georgia at Bryant-Denny Stadium, 18,000 watched Florida State upset UNC at home, 11,000 attended Clemson-Georgia Tech. The list goes on.
Boxing: Fans haven't been allowed at a noteworthy boxing event in the U.S. since Top Rank started staging fights again on June 9 inside its Vegas bubble. But on Saturday, 250 fans were permitted to attend the Lomachenko-Lopez fight at the same MGM Grand venue.
Go deeper