Targeted lockdowns are the new way to control the coronavirus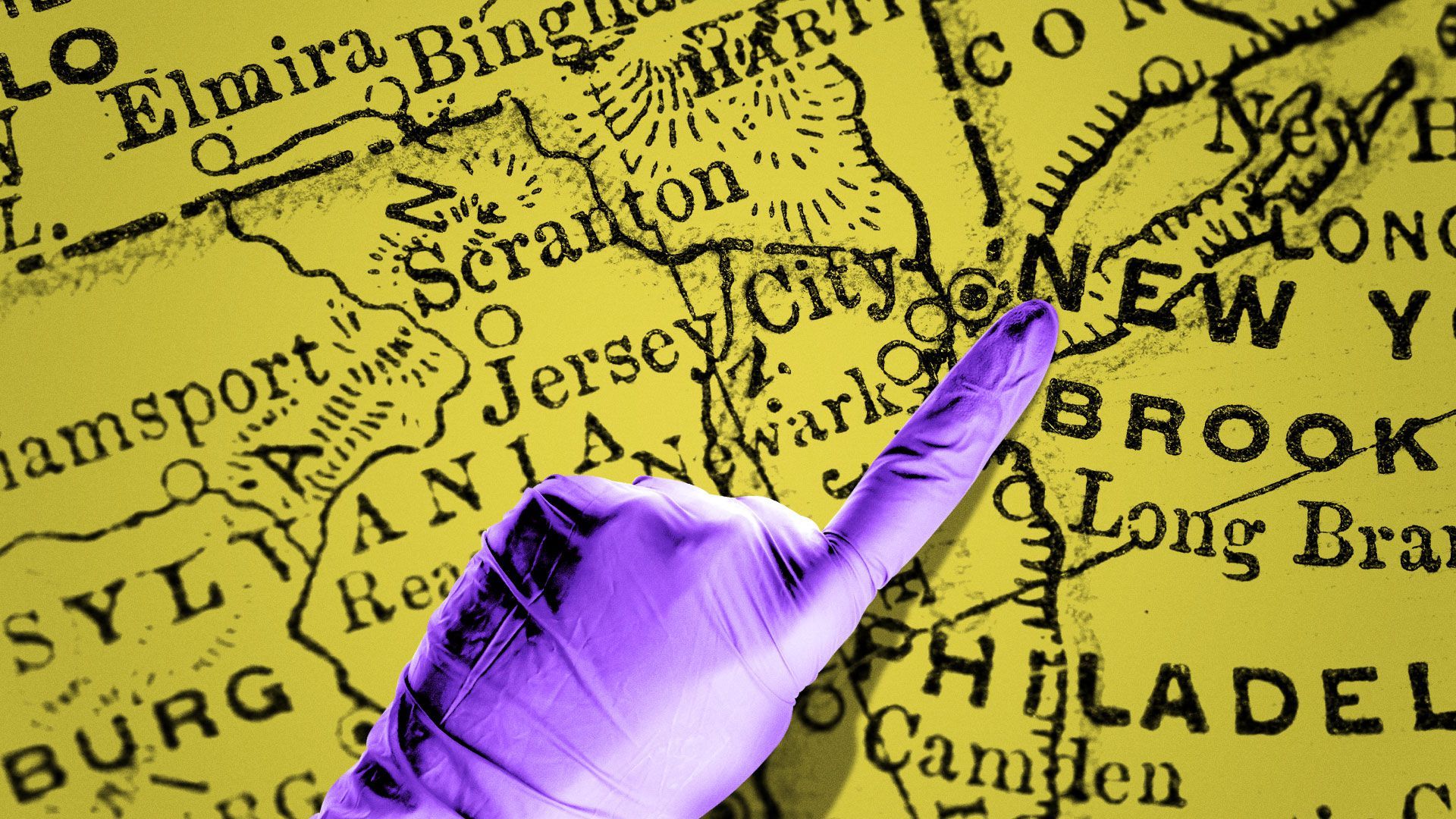 As a new wave of coronavirus cases hits the U.S. and Europe, governments are shifting away from total shutdowns toward more geographically targeted lockdowns to stifle the virus' spread.
Why it matters: Precision shutdowns can slow emerging outbreaks while lessening the overall economic impact of the response. But they risk a backlash from those who are targeted, and may not be strong enough to keep a highly contagious virus under control.
Driving the news: New York City tried to control a flare-up of new coronavirus cases this month by instituting partial shutdowns on a neighborhood-by-neighborhood basis, curtailing economic and social activity in areas harder hit by the virus while continuing reopening elsewhere.
What's new: Some early research indicates more-targeted lockdowns can effectively smother outbreaks while leaving broader city and regional economies mostly intact.
Yes, but: Individuals move around a city, and some epidemiologists worry that over time cases will break out of targeted lockdown areas and spark a wider outbreak.
What to watch: A targeted lockdown is inevitably going to appear to single out specific groups of people, which risks creating a backlash that can undermine public support for long-term control measures.
The bottom line: Targeted lockdowns can throttle the virus while minimizing economic damage, at least in the short term. But one thing we've learned is that if COVID-19 gets out of control in one place, it may be only a matter of time before it ends up everywhere else.
Go deeper