Israel to Lebanon: Maritime border dispute can be resolved within weeks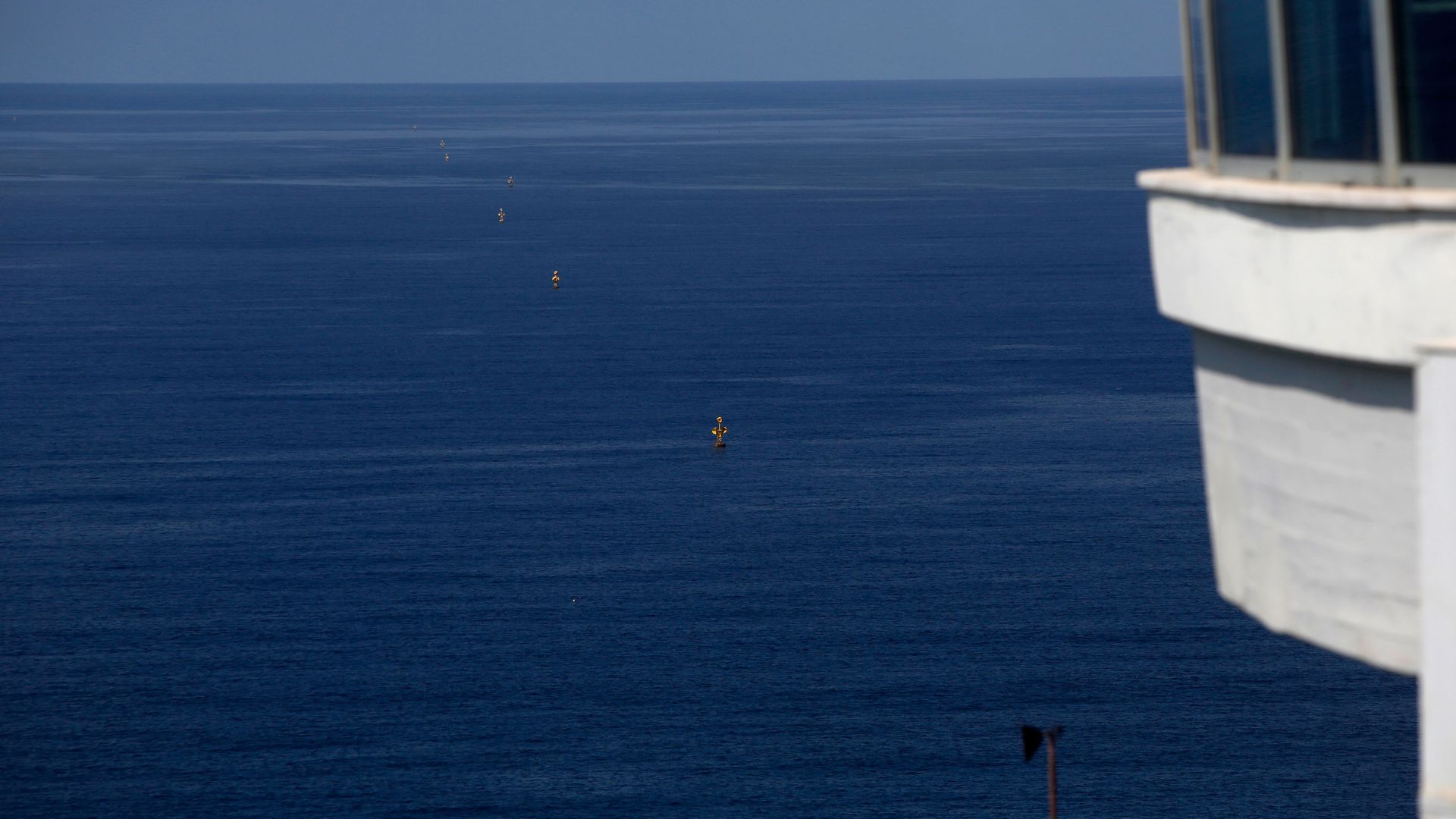 Israeli officials are framing upcoming negotiations over their maritime border dispute with Lebanon as a matter of pragmatism — if both sides take a businesslike approach, they say, the issue can be resolved fairly quickly.
Why it matters: These will be the first negotiations between the two countries in 30 years. The maritime border dispute affects natural gas exploration, and the revenues at stake could reach the tens of billions of dollars.
The state of play:
The talks will be held in a big tent at the UN base in the Lebanese town of Naqoura, 200 meters north of the Israel-Lebanon border. U.S. mediators and UN diplomats will also attend the talks.
The U.S. mediator will be John Desrocher, a former U.S. ambassador to Algeria.
Assistant Secretary of State for Near East Affairs David Schenker, who facilitated the talks, and Jan Kubic, the UN envoy for Lebanon, will also attend Wednesday's meeting.
What they're saying: Israeli officials involved in the talks say they're prepared to make compromises to speed the process along:
"Our goal is to solve the disagreement around the maritime border. It is not a peace process and not normalization. This is a specific aim of solving a technical disagreement which is not very big but that prevents developing natural gas resources in the eastern Mediterranean," an Israeli official said in a briefing with reporters.
"If the other side wants to reach the talks to claim victory over the Zionist enemy we will not have any progress and the Lebanese will stay as they are now without any ability to develop their natural gas reservoirs. But if the Lebanese come in with a pragmatic approach they will get pragmatism in return and then we hope we can make progress and get a deal within several weeks or months. This is better than being stuck for another 10 years."
The Israeli officials said the gaps between the parties are not big, and none of the disputed portions of the maritime border are longer than 15 kilometers.
Go deeper