In photos: Georgia reports record turnout as early in-person voting begins
There were long lines of voters into the night in Georgia, as officials reported a record 126,876 people cast their ballots after early in-person voting for the general election opened Monday.
The big picture: There were reports of some voting system technical glitches, but officials told the New York Times hours-long waits were mainly down to the large turnout, with many voters off work for Columbus Day in the battleground state — which President Trump won by 5 percentage points in 2016. Georgians are also casting their votes in two Senate races.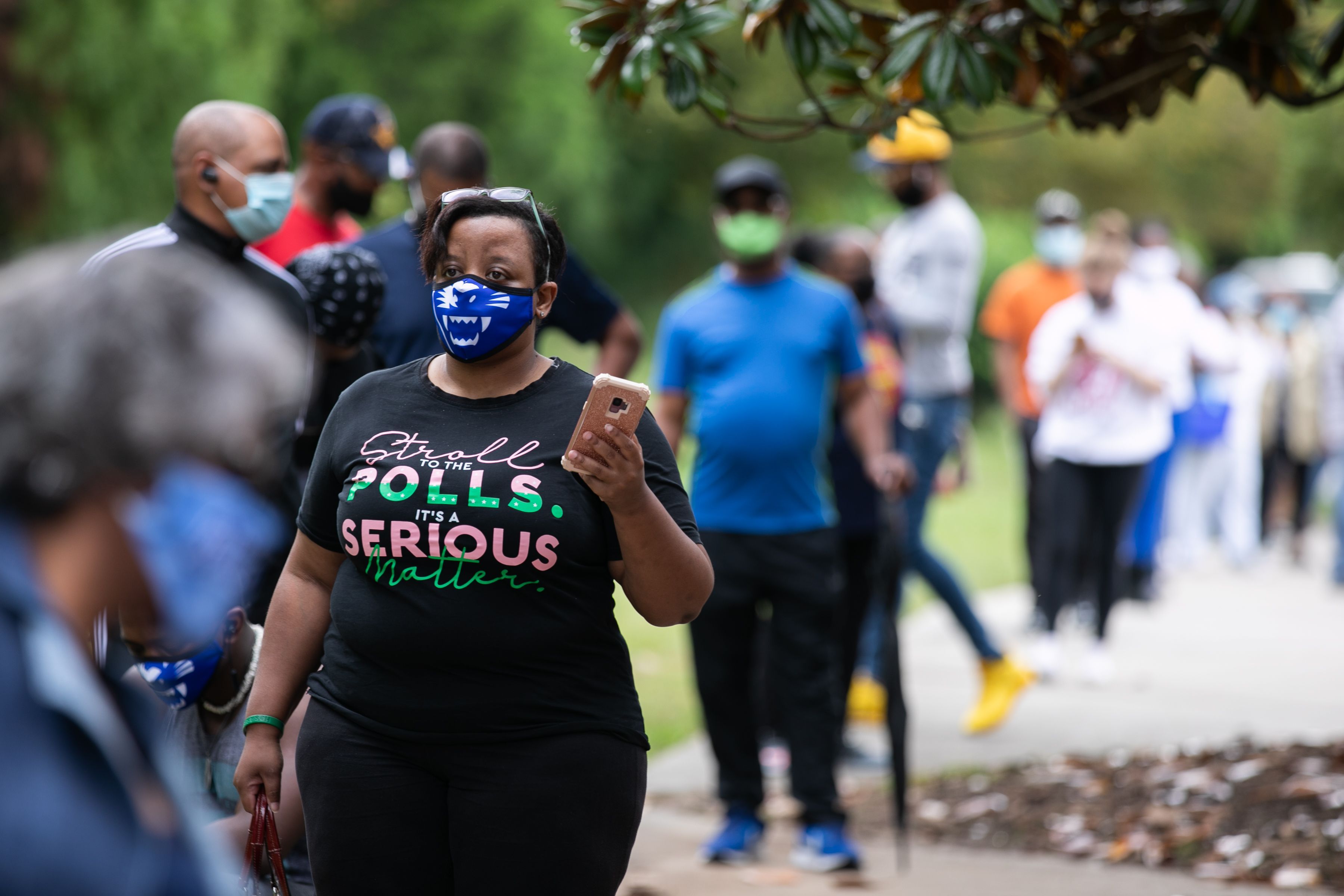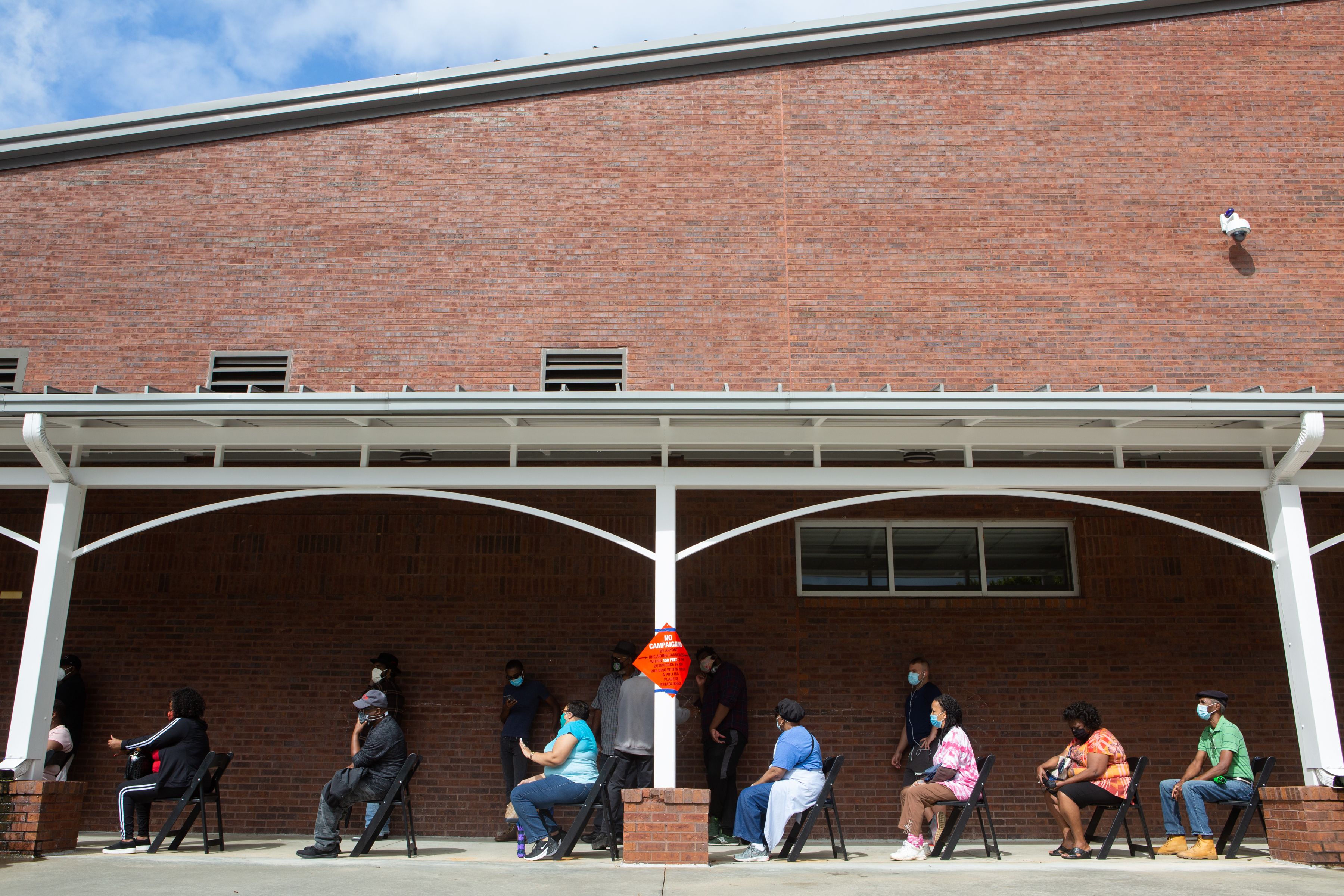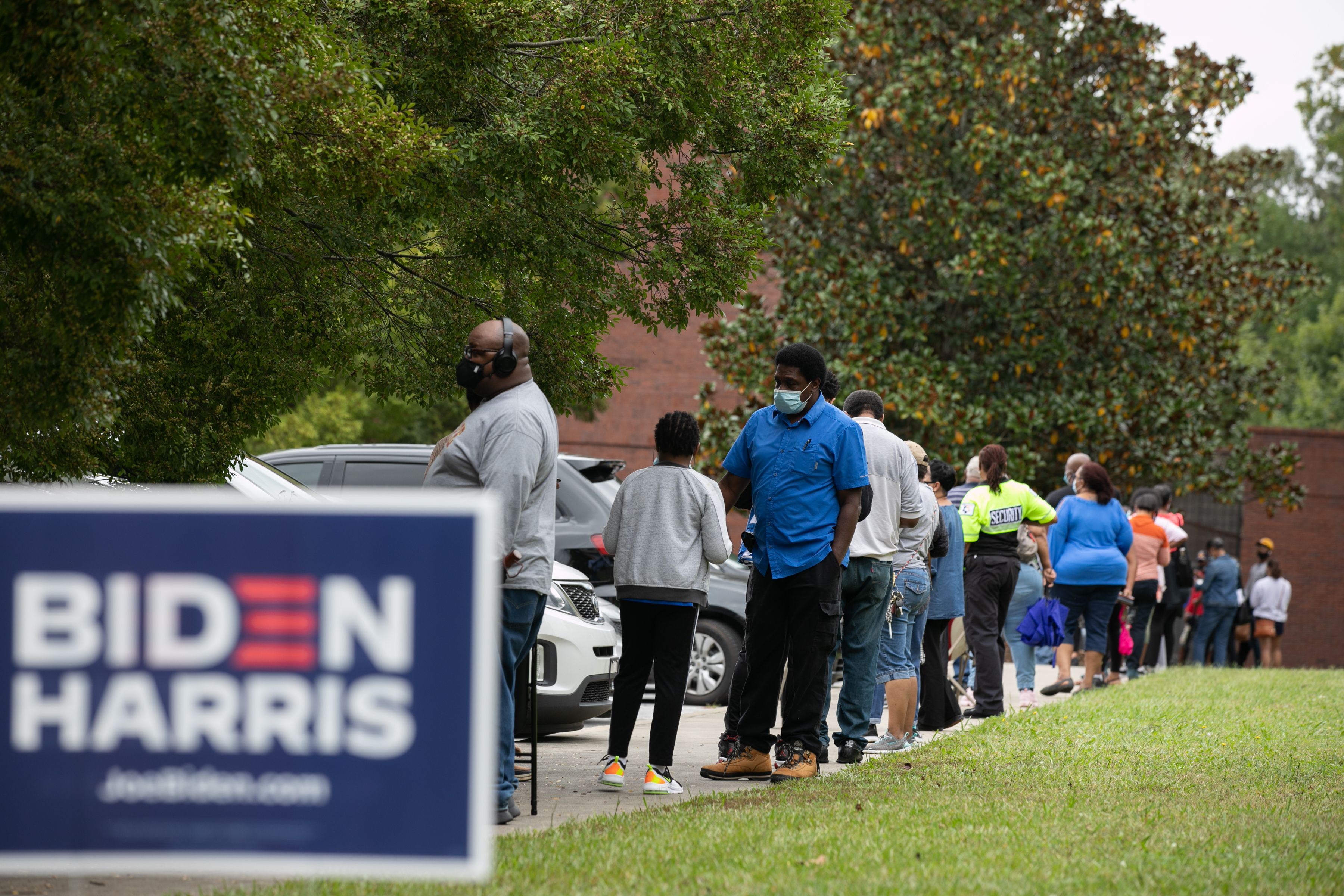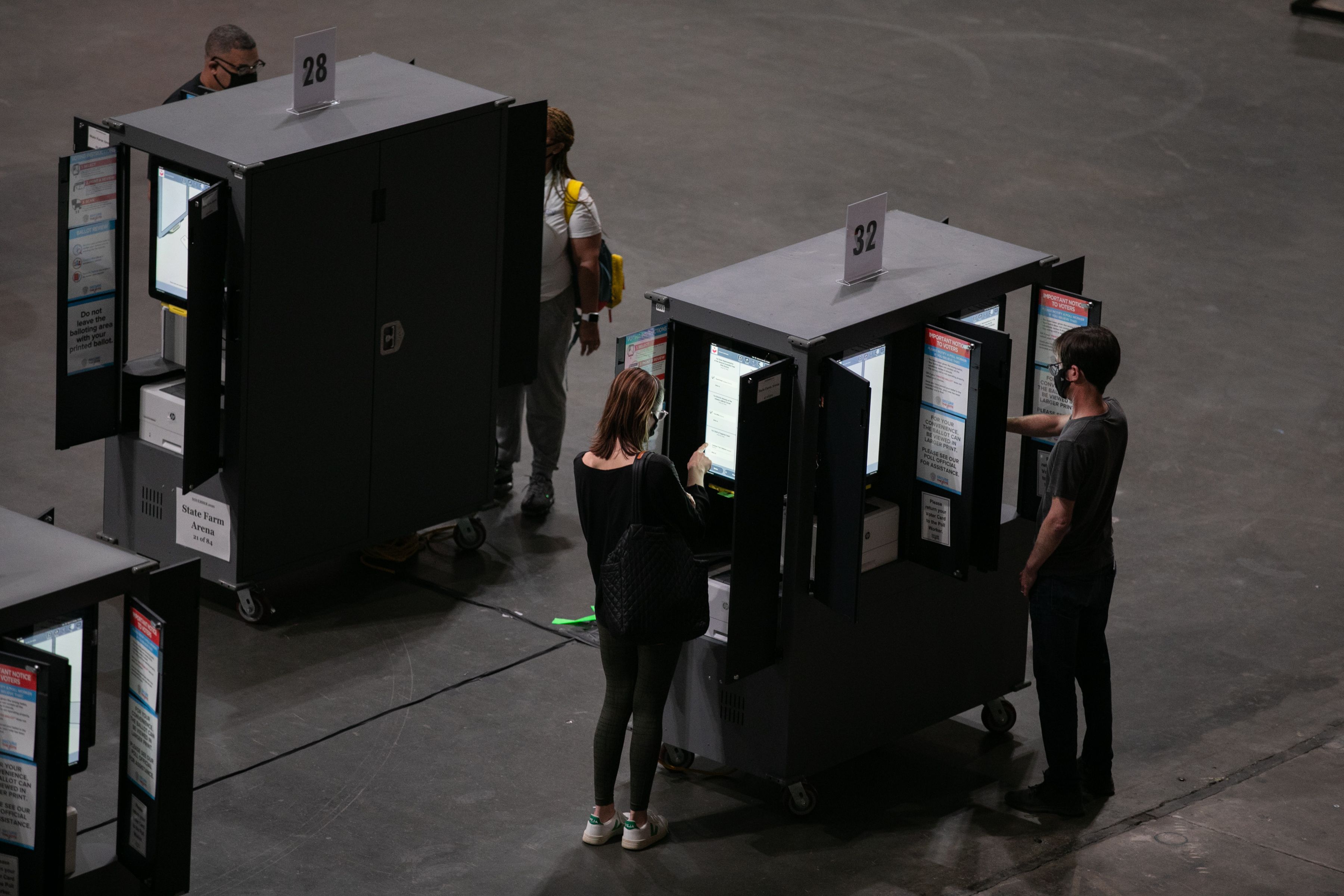 Go deeper: When and how to vote in all 50 states
Go deeper