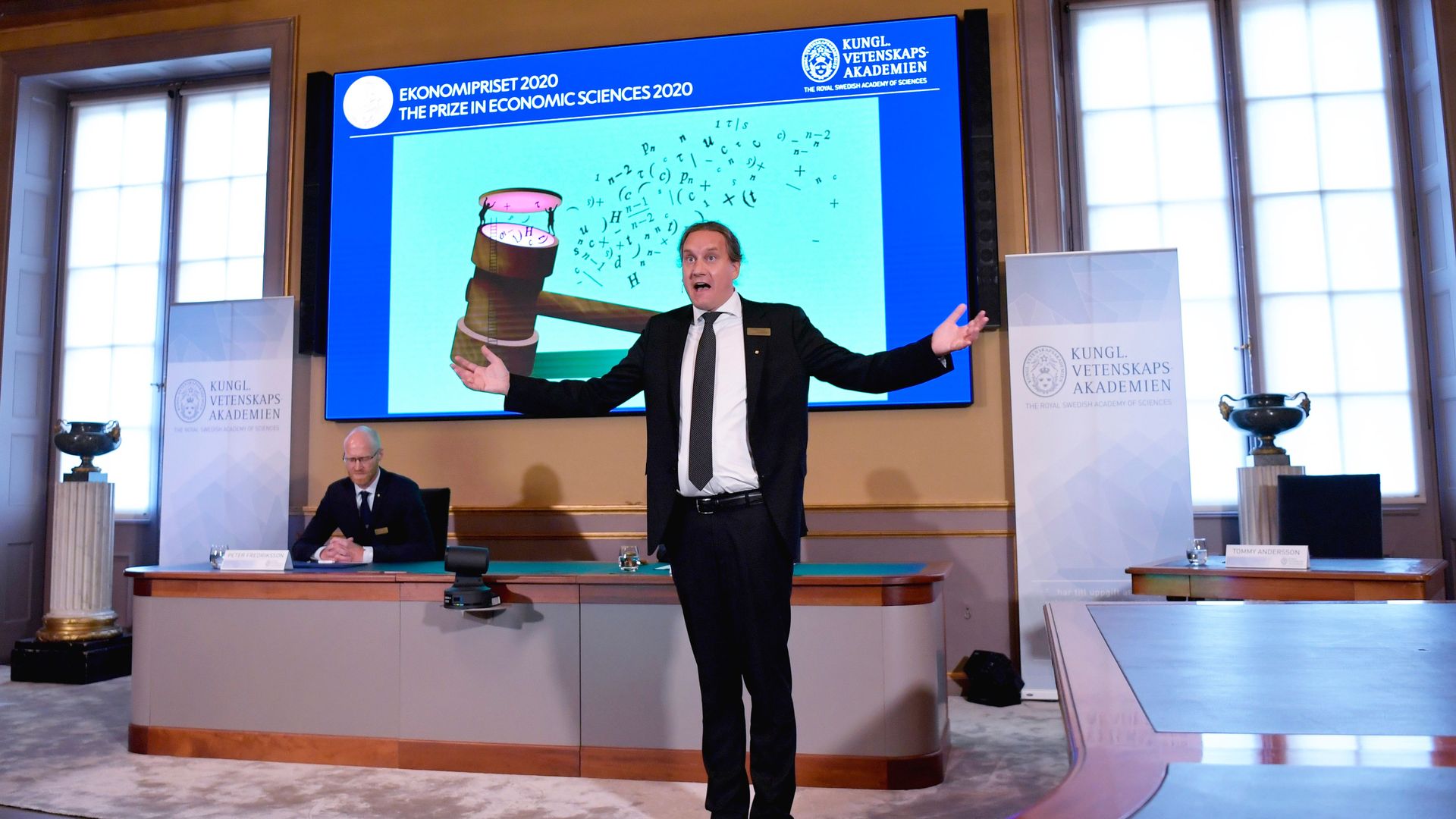 Two Stanford professors, Paul Milgrom and Robert Wilson, on Monday won the Nobel Prize in economics for "improvements to auction theory and inventions of new auction formats."
Why it matters: New auction formats have been used for radio spectrum, fishing quotas, aircraft landing slots and emissions allowances, Reuters reports.
What they're saying: "The new auction formats are a beautiful example of how basic research can subsequently generate inventions that benefit society," the academy said.
The pair has "improved auction theory and invented new auction formats, benefiting sellers, buyers and taxpayers around the world."
Go deeper