GOP super PAC will spend $10 million to help Lindsey Graham in South Carolina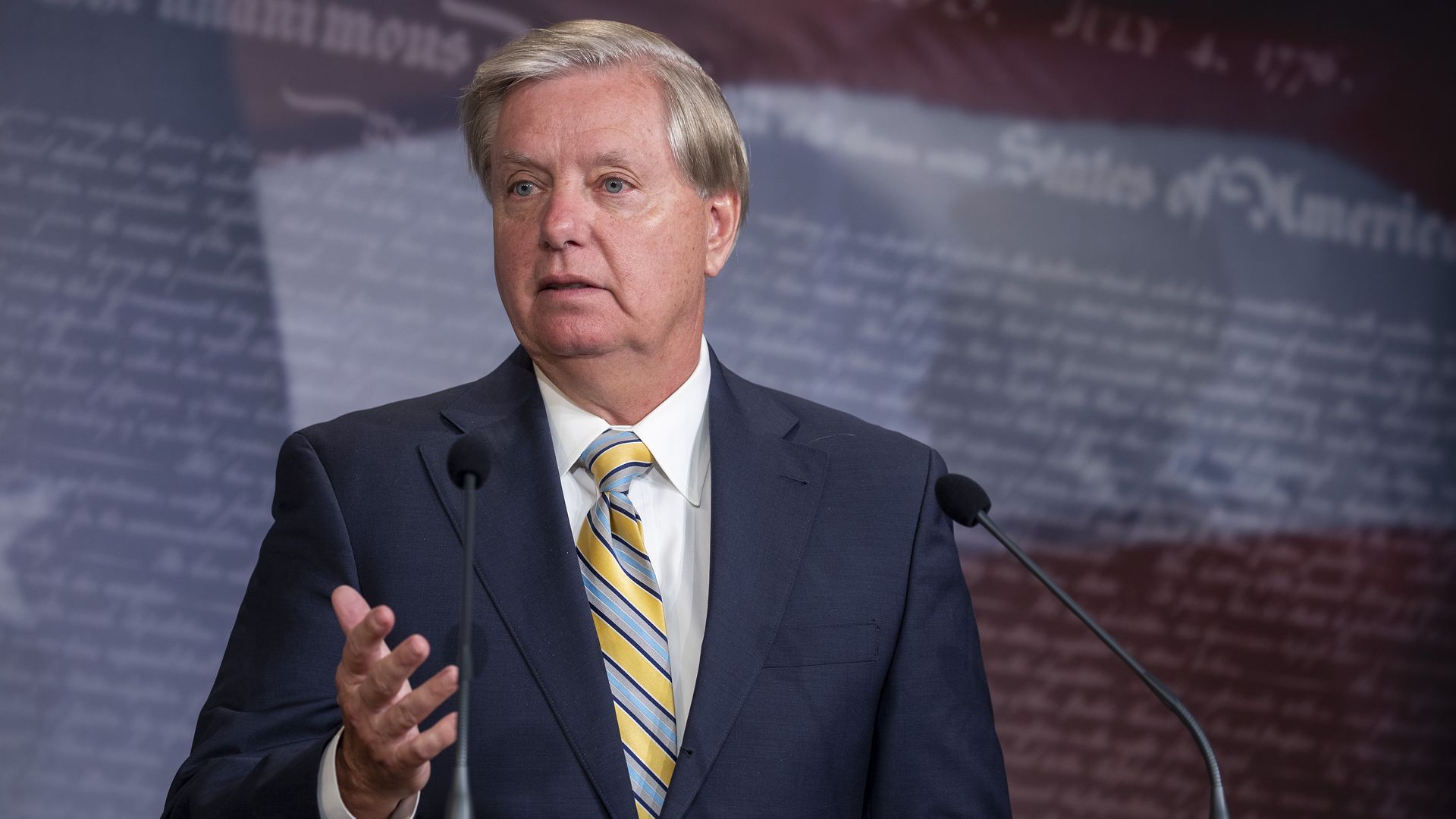 The Senate Leadership Fund, a Republican super PAC, plans to spend $10 million in South Carolina, hoping to boost Sen. Lindsey Graham's re-election campaign as the race has tightened considerably, McClatchy reports.
Why it matters: The campaign has become unexpectedly competitive, with Graham's Democratic opponent, Jaime Harrison, having a massive financial advantage. Harrison was once thought to be a long shot against Graham in the typically Republican state, but the two are now tied 48%-48% according to a recent Quinnipiac poll.
The state of play: Harrison's fundraising has surged through small-dollar online donations, and now a Democratic super PAC is dropping an additional $6.5 million. "Harrison's campaign had reserved more than $15 million in ads in October and November, according to a GOP source tracking the ad data, compared with just over $6 million in reservations for Graham and his Republican allies," per McClatchy.
The boost from SLF should balance the spending between campaigns, yet Harrison's fundraising could still grow.
SLF president Steven Law said in a statement to McClatchy: "Our investment is an insurance policy helping South Carolinians understand Harrison is not the candidate he portrays himself to be — he is a hardcore liberal bought and paid for by his out of state donors who support a radical agenda."
Go deeper