Senate passes bill funding government through December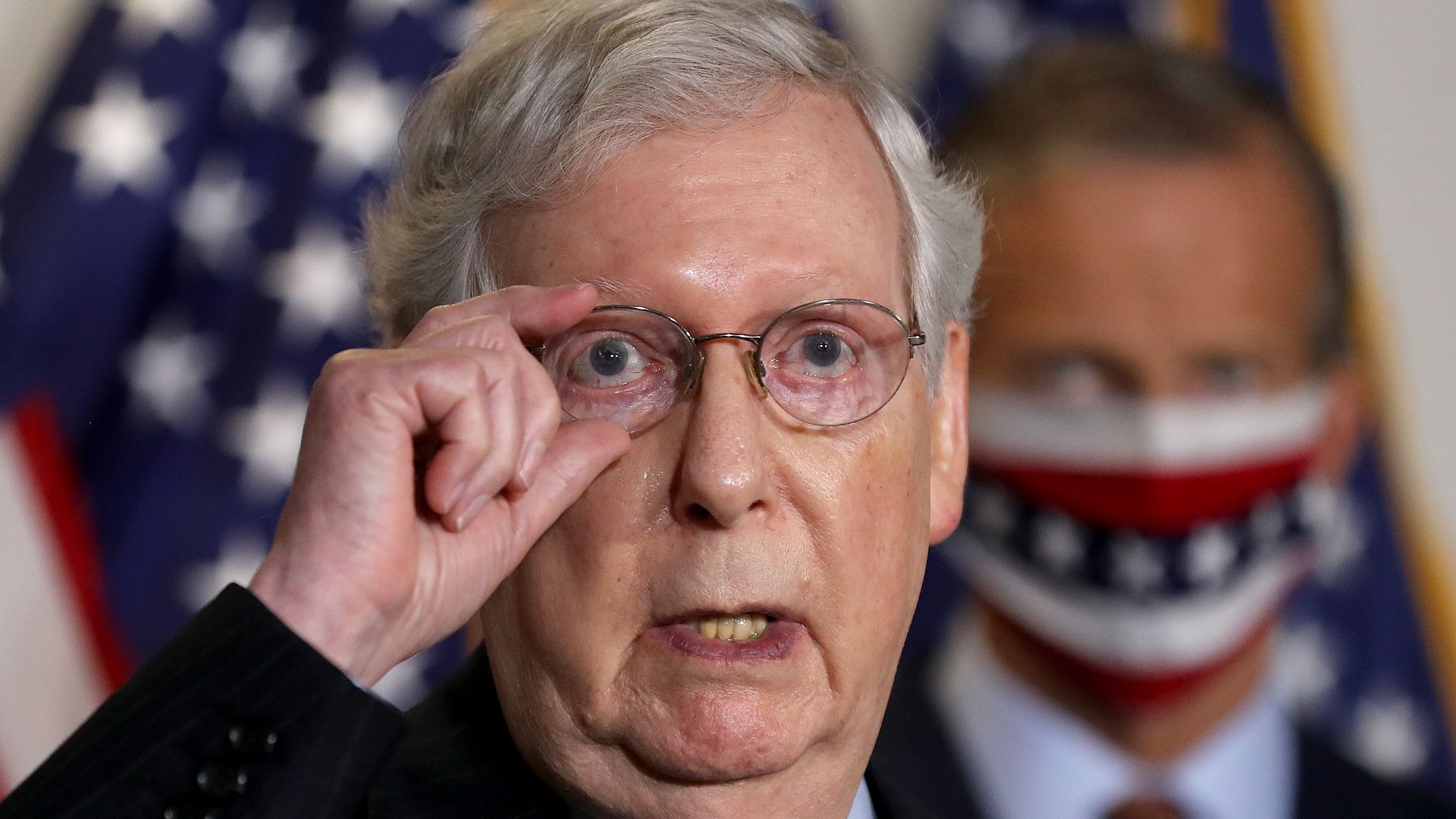 The Senate on Wednesday passed legislation to fund the federal government through Dec. 11, by a vote of 84-10.
Where it stands: The legislation will avert a government shutdown before funding expires Wednesday night and before the Nov. 3 election. The House passed the same measure last week by a vote of 359-57 after House Democrats and the Trump administration agreed on the resolution.
Both sides agreed early in negotiations that the bill should be a "clean" continuing resolution — meaning each party would only make small changes to existing funding levels so the measure would pass through both chambers quickly, Axios' Alayna Treene reported last week. The bill now goes to President Trump for his signature.
Go deeper