Debate dashboard: Catch up fast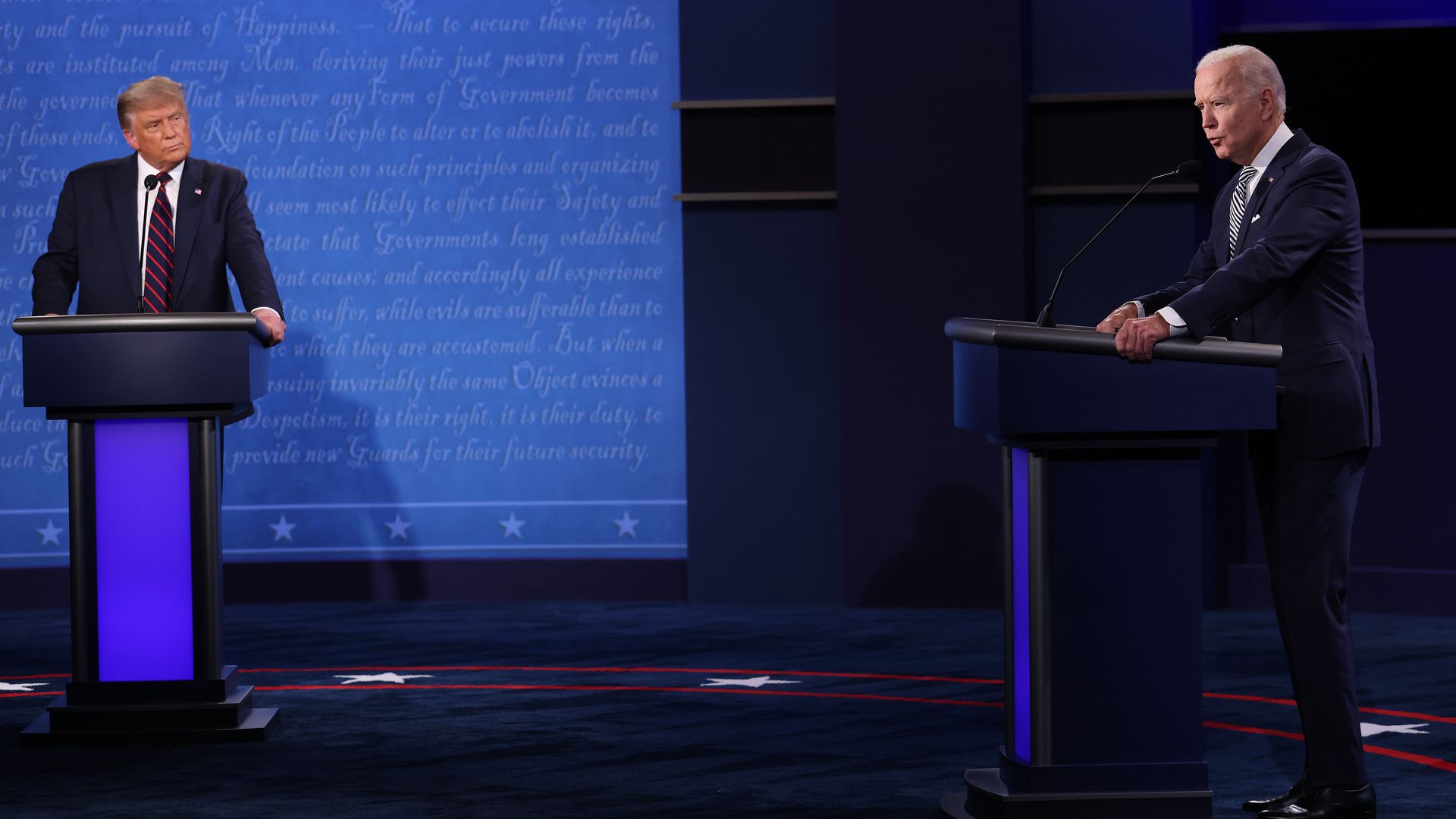 Trump to Biden on health care plan: "You just lost the left. You agreed with Bernie Sanders on a plan..."
Trump and Biden argue over "V" vs. "K"-shaped recovery. Some context on that, from Axios' Dion Rabouin.
Trump and Biden clash over COVID: "It is what it is because you are who you are," Biden says, alluding to an answer Trump gave in an interview with "Axios on HBO."
Go deeper