House Democrats and Trump admin strike deal to avert government shutdown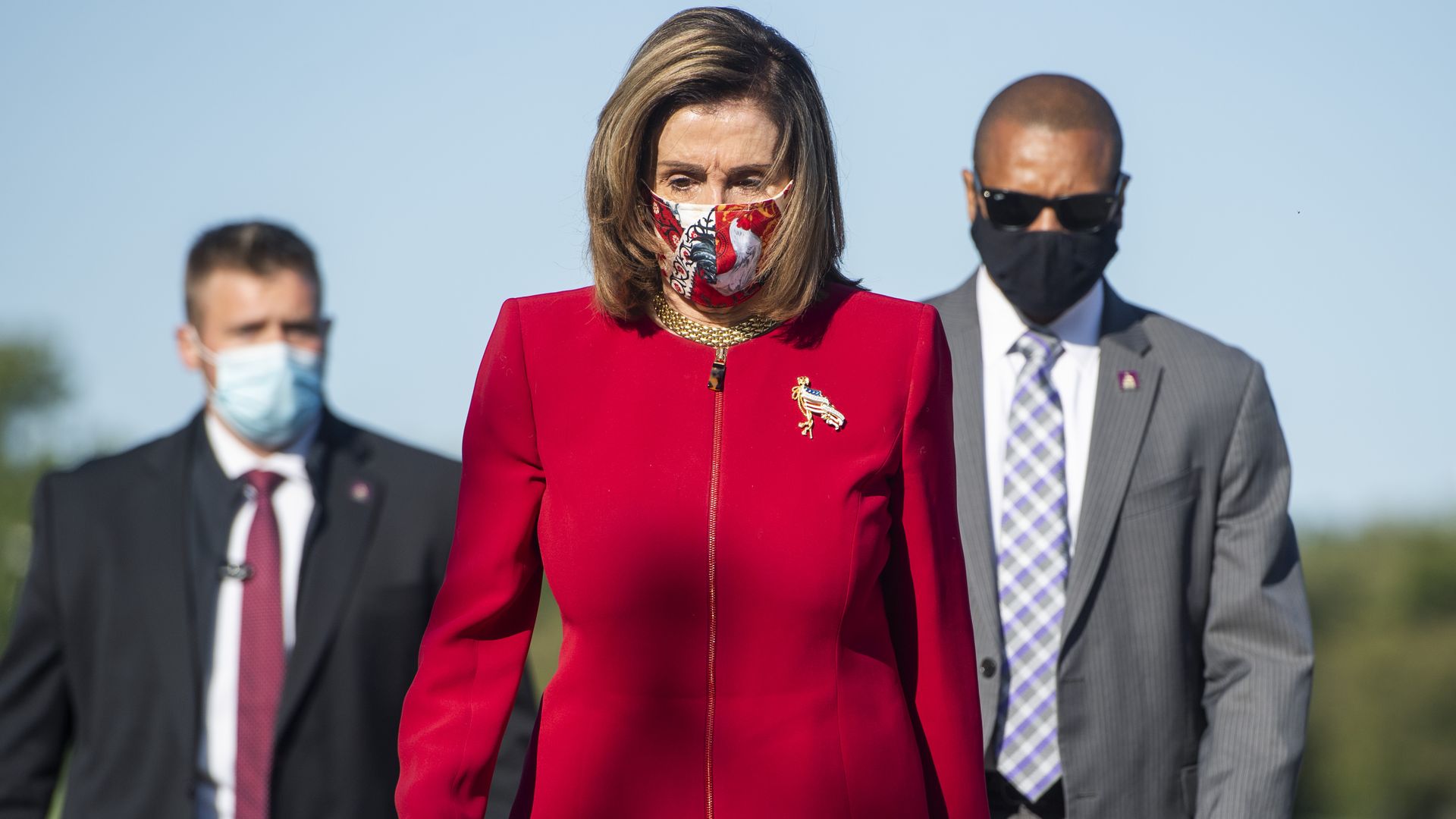 The House on Tuesday passed legislation to fund the government through Dec. 11, by a vote of 359-57.
Why it matters: The bill's passage comes shortly after House Democrats and the Trump administration struck an agreement on the short-term legislation, averting the threat of a government shutdown when funding expires in eight days.
Between the lines: The stopgap funding measure, proposed by House Democrats, initially left out $30 billion in aid for famers, something Republicans and the White House had pushed for in negotiations but that Democrats argued was simply a political appeal to rural voters.
But after Tuesday's meeting between the leaders on both ends of Pennsylvania Avenue, Pelosi said Treasury Secretary Mnuchin had agreed to "increase accountability" in the farmer bailout fund in order to prevent it from being "misused for a Big Oil bailout." Pelosi also said Republicans had agreed to add nearly $8 billion in "desperately needed nutrition assistance for hungry schoolchildren and families."
Apart from disagreements over the agriculture funding, both sides agreed early on that the legislation should be a "clean" continuing resolution — meaning they would only make small changes to existing funding levels so that the measure would pass both chambers quickly.
Go deeper