Poll shows Collins down 12 points, Graham tied with Democratic challenger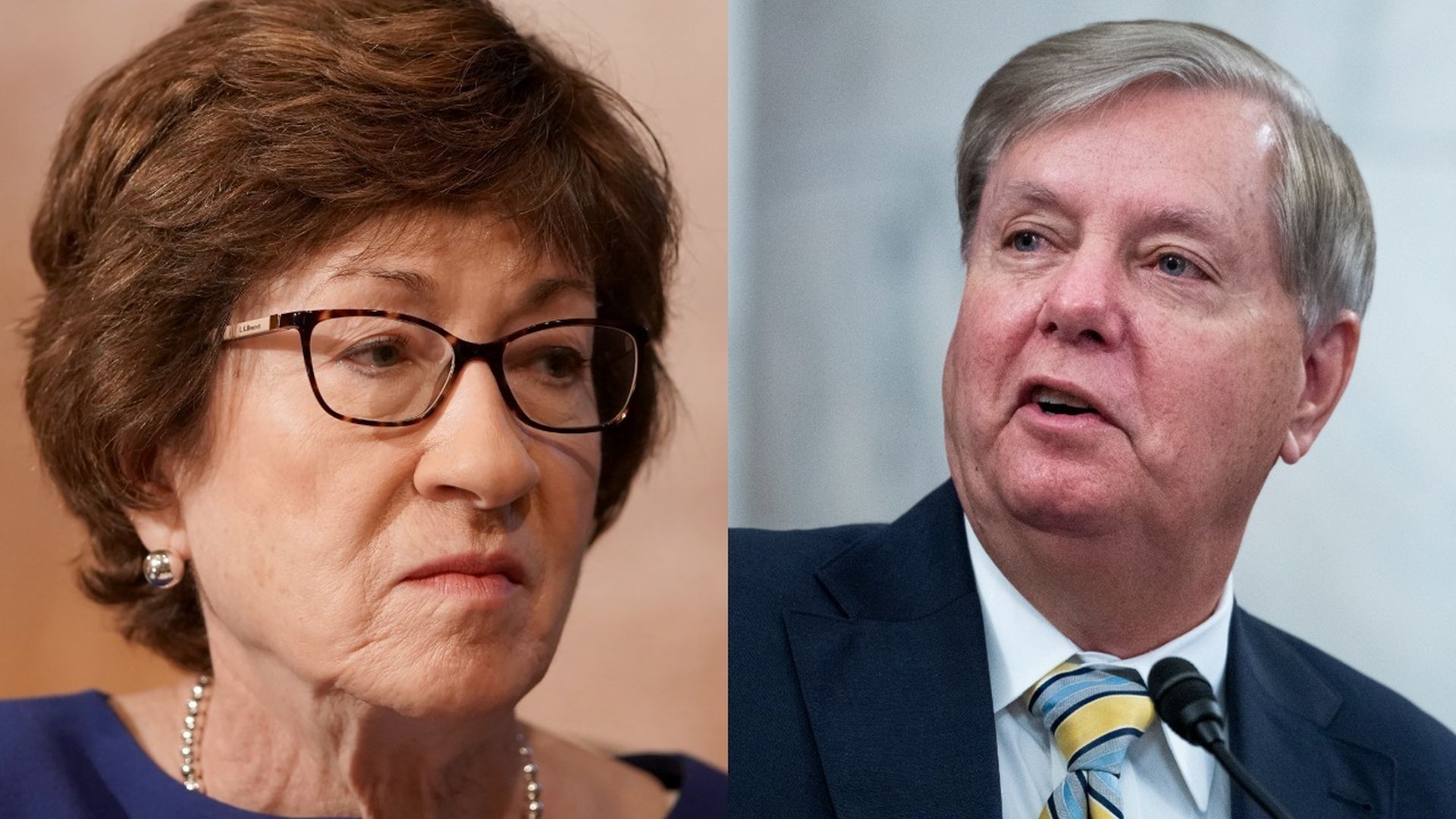 Sen. Lindsey Graham (R-S.C.) and Sen. Susan Collins (R-Maine) face rising odds in their high-profile re-election bids, according to a Quinnipiac poll released Wednesday.
Why it matters: Many thought Graham's Senate race was a long shot for Democrats, and the moderate Collins has served as a pivotal Republican swing vote on a number of key issues during the Trump presidency.
Collins, who has criticized Trump at times but voted to confirm Supreme Court Justice Brett Kavanaugh and to acquit the president in his impeachment trial, is down 54%-42% to her Democratic challenger Sara Gideon, Maine's House Speaker.
Graham is tied 48%-48% with Jaime Harrison, his Democratic challenger and the first African American chair of South Carolina's Democratic party.
Meanwhile: Democrat Amy McGrath, who has raised massive amounts of cash in her high-profile Kentucky Senate race, is down 53%-41% to Senate Majority Leader Mitch McConnell, according to the Quinnipiac poll.
What they're saying: "Senate control hangs in the balance as the GOP confronts a likely nail biter in South Carolina and a possible knockout in Maine, offset by a presumably solid lead in Kentucky," Quinnipiac analyst Tim Malloy said in a press release.
Methodology: 1,164 likely voters surveyed in Kentucky with an MOE of ±2.9 percentage points. 1,183 likely voters surveyed in Maine with an MOE of ±2.9 percentage points. 969 likely voters surveyed in South Carolina with an MOE of ±3.2 percentage points.
Go deeper