2 LA County sheriff's deputies critically wounded in shooting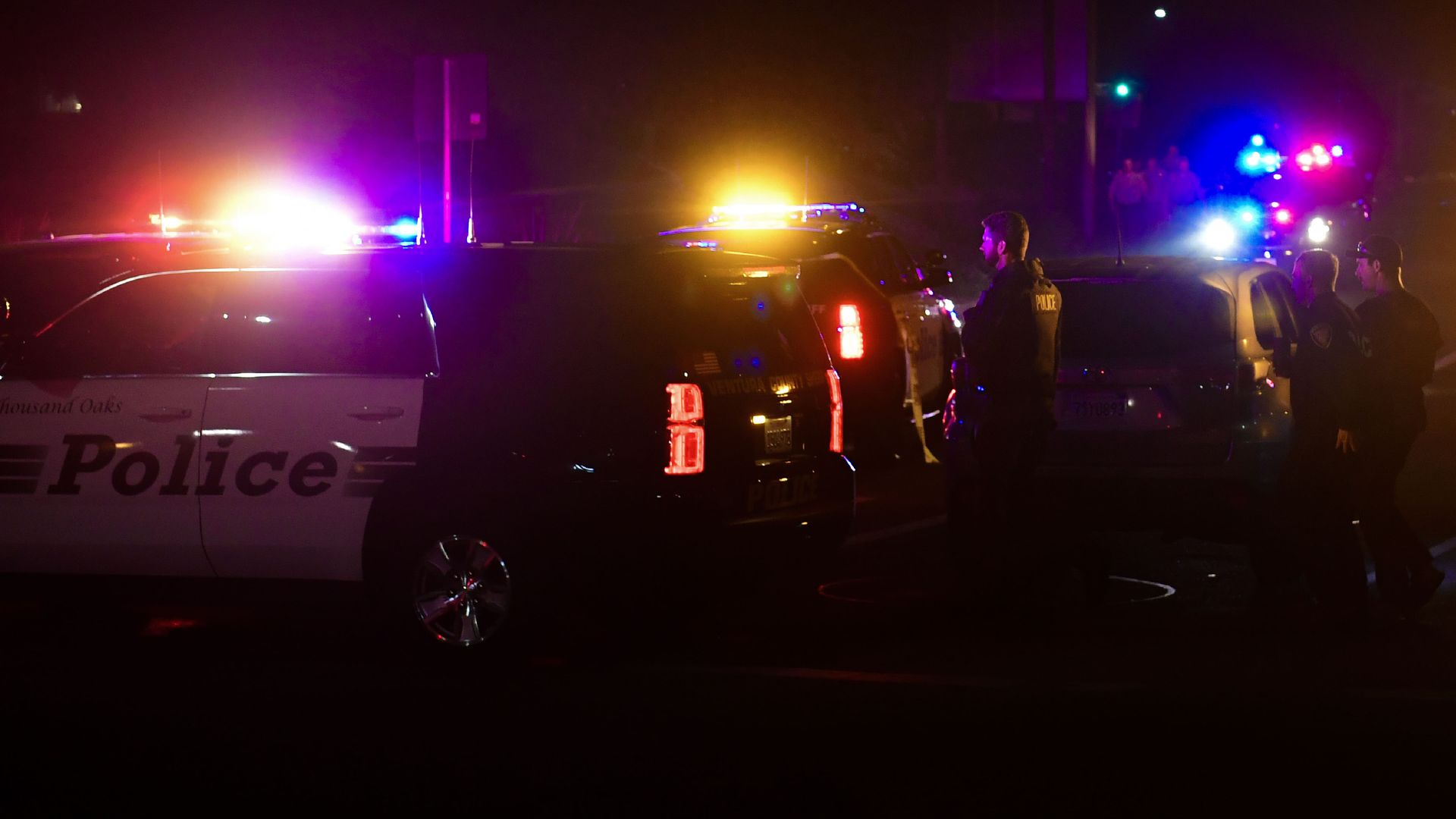 Two Los Angeles County Sheriff's Department deputies were critically wounded in a shooting after being "ambushed as they sat in their patrol vehicle" in Compton, California, Saturday, the department tweeted.
Details: Police were looking for the gunman, who "opened fire without warning or provocation," per the department. Sheriff Alex Villanueva told a news briefing one of the deputies is a 31-year-old mother and the other is a 24-year-old man.
Both graduated from the academy 14 months ago. They had surgery for multiple gunshot wounds, he added.
President Trump, who's due to visit Sacramento, California, Monday retweeted video of the shooting with the comment, "Animals that must be hit hard!"
Around 3am., the LA County Sheriff's department tweeted: "To the protesters blocking the entrance & exit of the HOSPITAL EMERGENCY ROOM yelling "We hope they die" referring to 2 LA Sheriff's ambushed today in #Compton: DO NOT BLOCK EMERGENCY ENTRIES & EXITS TO THE HOSPITAL. People's lives are at stake when ambulances can't get through."
Of note: Reporter Josie Huang, who works for LA NPR affiliate KPCC, was arrested during a protest that broke out in the aftermath of the shooting. KPCC executive editor Megan Garvey tweeted, "Why are reporters being arrested? Where can I go get her?"
The LA County Sheriff's department later claimed Huang "did not identify herself as press and later admitted she did not have proper press credentials on her person."
Huang tweeted on Sunday morning, "Hi, all. I'm out of county jail and am headed home. Thank you for caring. I have seen @LASDHQ tweets and have thoughts and videos to share soon after a little rest."
Editor's note: This article has been updated with details from the briefing and the arrest of reporter Josie Huang.
Go deeper