Government shutdown looms over Congress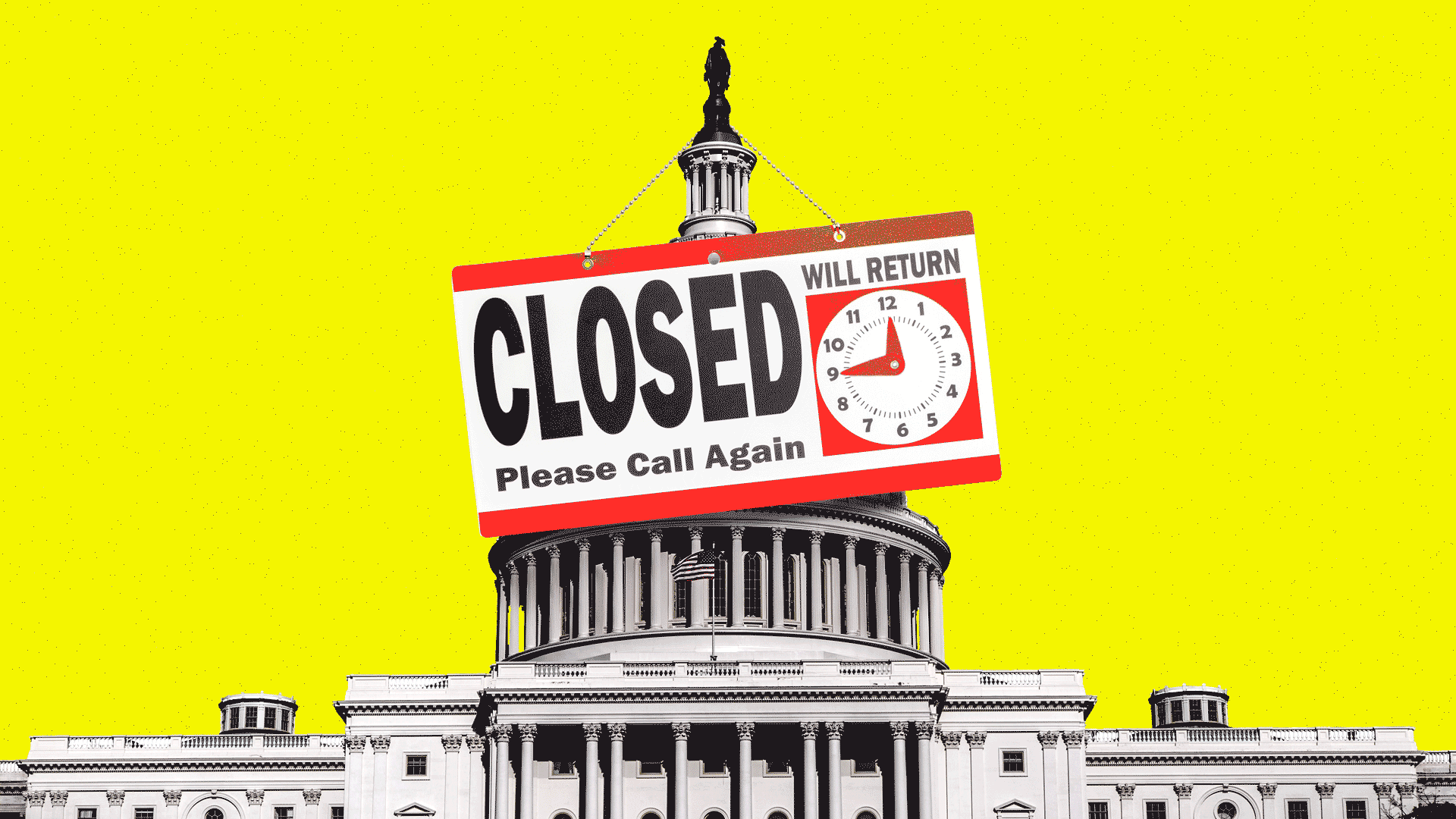 We're about two weeks away from a government shutdown, as Congress and the White House remain deadlocked in negotiations over another coronavirus relief bill.
The latest: Negotiations between House and Senate leadership and the White House over a continuing resolution are expected to begin in earnest next week when the House returns from recess. Remember this deadline: Midnight on Oct. 1.
Details: Treasury Secretary Steven Mnuchin and House Speaker Nancy Pelosi insist there won't be a shutdown. Leaders on both ends of Pennsylvania Avenue appear as far apart as ever on coronavirus relief funding, and a stimulus bill before November looks highly unlikely.
Both parties are pushing for a "clean" continuing resolution (CR) that would largely maintain current levels of funding for government agencies until some point after the election, Senate Appropriations Chair Richard Shelby (R-Ala.) said last week.
"There was an early decision among leadership on the Hill and at the White House not to couple coronavirus relief to the CR talks," a Senate leadership aide told Alayna. "Having that agreement means we'll likely not see a shutdown."
Be smart: Election Day may be the saving grace when it comes to averting a shutdown.
"A lot of people want to get out of town to campaign and address these types of things in the lame-duck sessions," a GOP congressional source said.
Between the lines: Republicans prefer a CR that runs only through December. That could give them more power to push their own priorities if they lose control of the White House.
Democrats want the CR to run through January, so that a potential Joe Biden administration could work with them on their priorities.
Go deeper