Bernie Sanders urges Biden campaign to focus more on the economy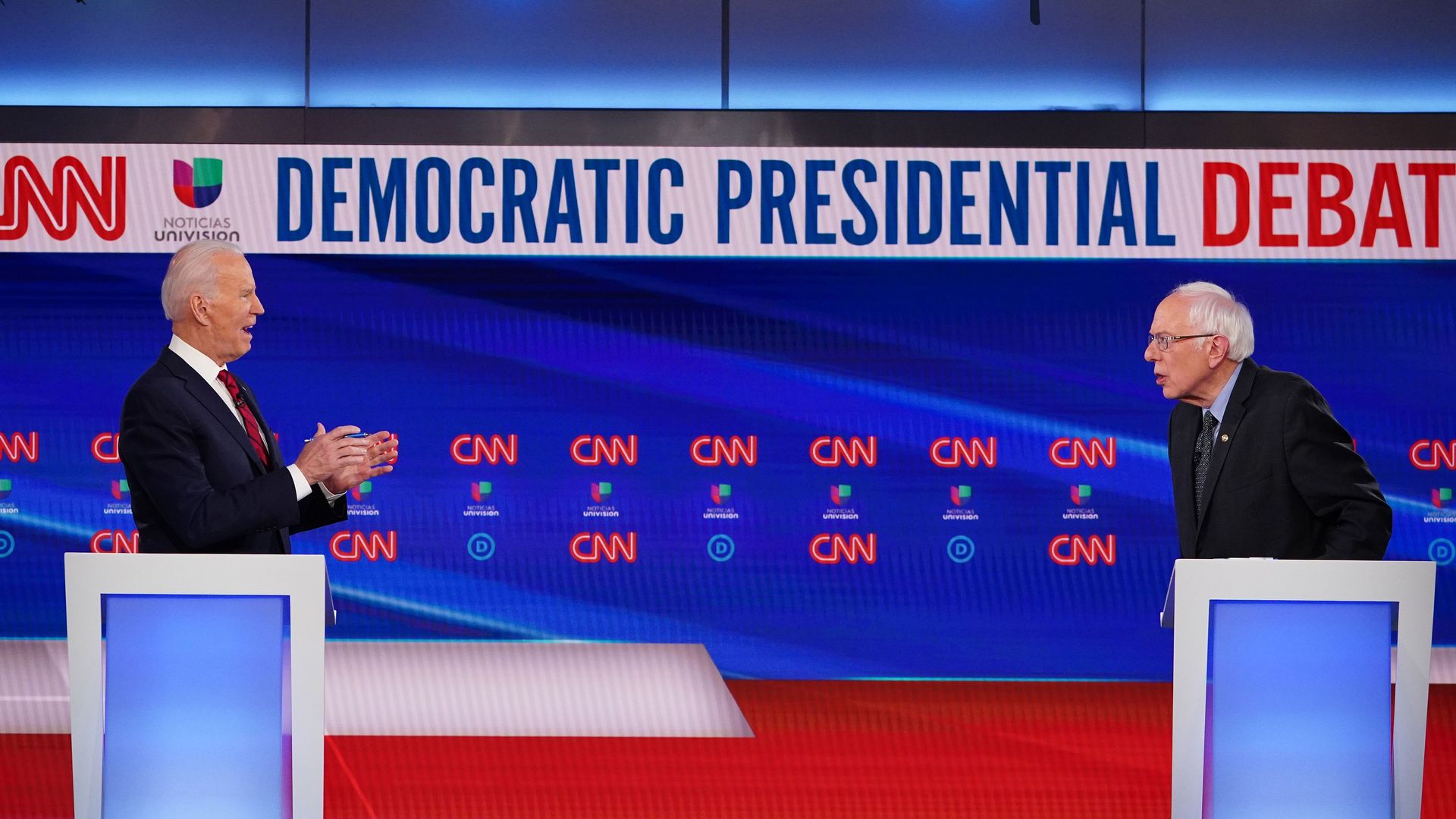 Sen. Bernie Sanders is urging the Biden campaign to focus more on the economy and not "just go after Trump."
Why it matters: Sanders had been privately grousing about the Biden campaign and even urged the campaign to "intensify its focus on pocketbook issues and appeals to liberal voters," according to a Washington Post story that popped on Saturday.
In a Sunday interview with MSNBC's Ali Velshi, Sanders denied the report but then said, "I think we need to give people a good reason to vote for Joe Biden."
"Joe has some pretty strong positions on the economy, and we need to do a better job of talking about that."
 "I think Biden's in an excellent position to win this election," he said. "But I think we've got to do more as a campaign than just go after Trump."
The big picture: Biden still maintains a healthy lead in most national and battleground polls, with a new Fox News survey giving Biden a 51%-46% overall lead over Trump.
But the poll shows voters trust Trump over Biden on the economy by 5 percentage points.
Go deeper