Photo gives look at Bob Woodward interviewing Trump in Oval Office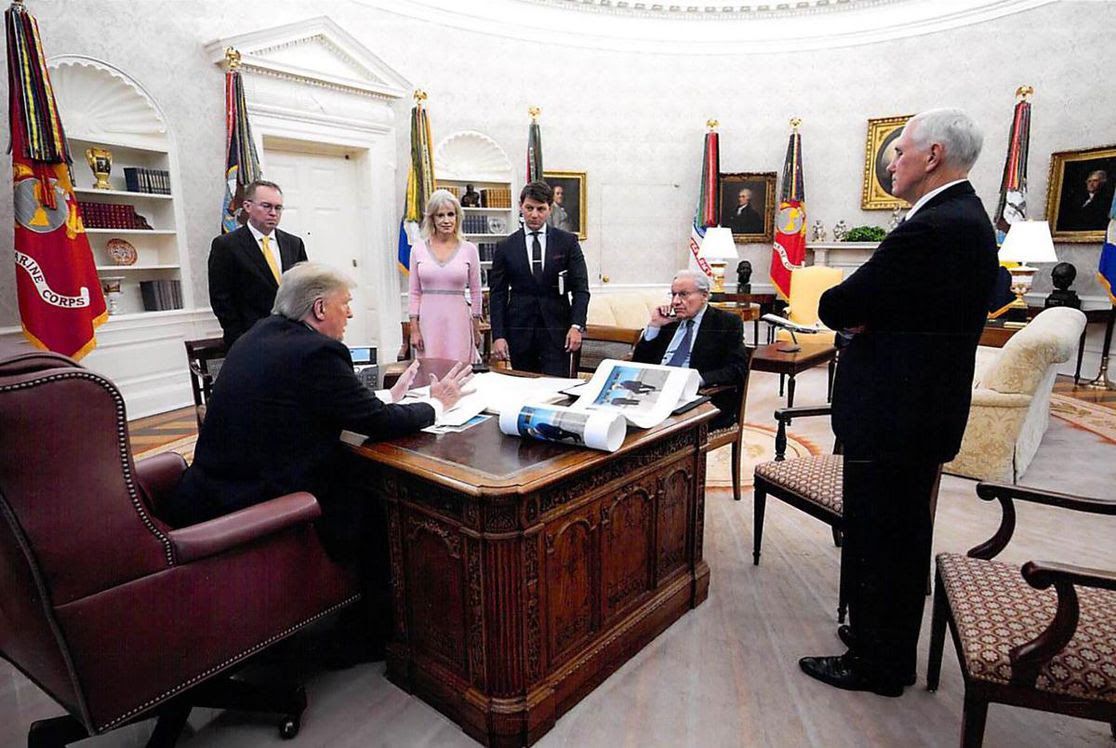 This fascinating photo — included in black and white in Bob Woodward's forthcoming "Rage" — shows the author in the Oval Office during a 1-hour, 14-minute interview on Dec. 19 — the first of Woodward's 18 Trump interviews.
What they're saying: "Trump tries to show off and impress Woodward — giving a tour of the Oval Office, discussing his preference for long neckties, and showing Woodward the hideaway office, which he smirked and called the 'Monica Room,'" CNN's Jamie Gangel reports.
"Trump even asked the White House photographer to take a picture of him and Woodward in the Oval Office."
Go deeper