Netanyahu and his family to fly to the U.S. on private jet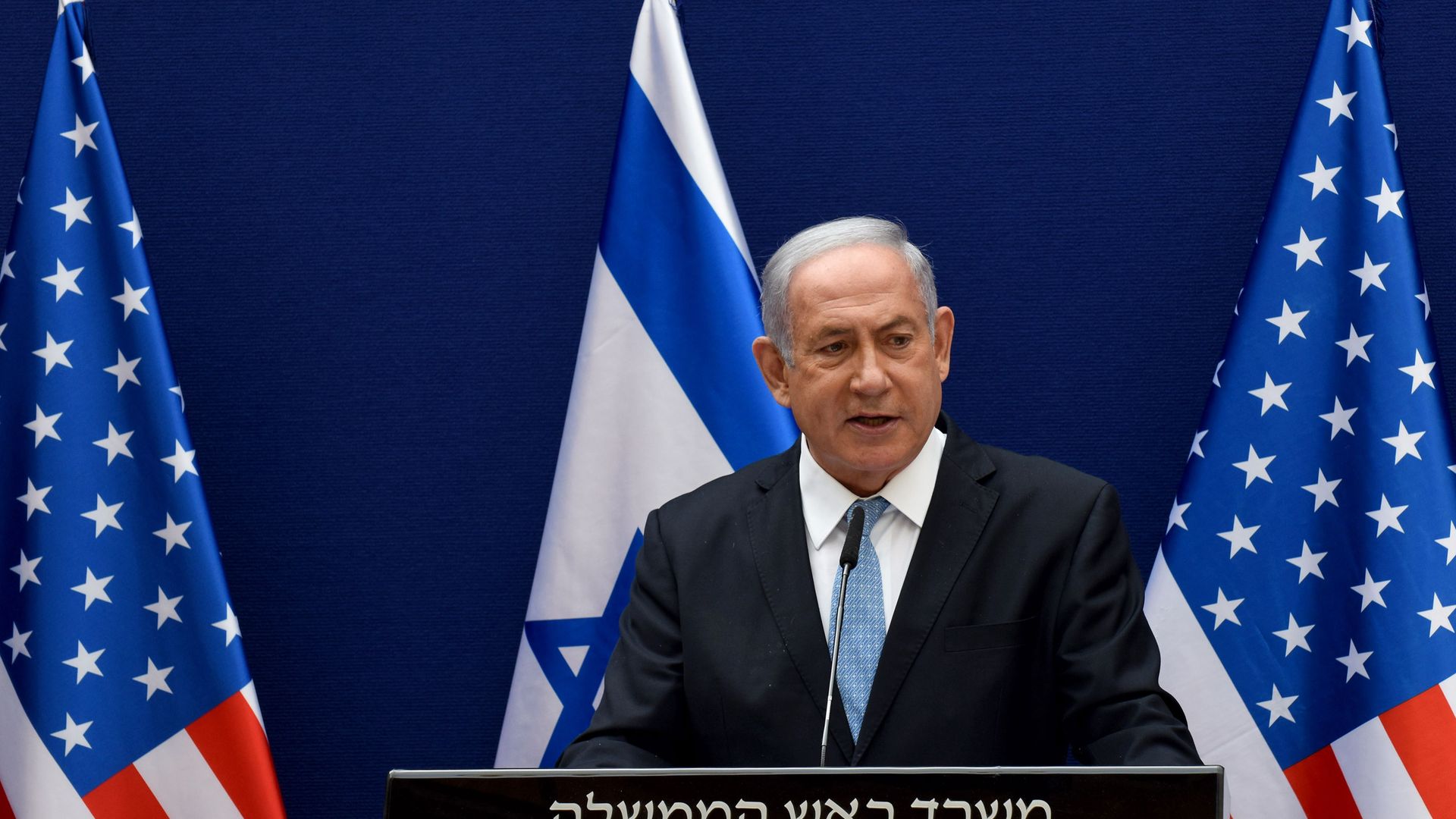 Israeli Prime Minister Benjamin Netanyahu, his wife Sara and their two children will fly on a private plane to the signing ceremony of the Israel-UAE normalization deal next week in Washington, D.C. — separate from the rest of the Israeli delegation.
Why it matters: The unprecedented move comes amid a growing health and economic crisis in Israel. Later on Thursday, the Israeli Cabinet voted in favor of a renewed general lockdown across the country due to the dramatic rise in new COVID-19 cases. This will be the first time Netanyahu leaves Israel since the coronavirus outbreak.
Usually the prime minister travels on official trips abroad in a chartered El Al plane. The Prime Minister's Office already booked an Israir plane for the delegation, but simultaneously decided to book a separate flight for the Netanyahu family. The story was first published on Channel 13 news.
What they're saying: Netanyahu's spokesperson Shir Cohen said in a statement that the reason for chartering a jet for the family was a directive from the security department in the Prime Minster's Office "out of concern that the prime minister might be infected in a flight with more than 70 passengers."
She added that the cost of flying in two separate planes will be half the price tag of Netanyahu's most recent trip to the U.S. last January.
The family's spokesperson Ofer Golan confirmed that Netanyahu's children Yair and Avner will join him on the private jet, but said both children will pay for their flights themselves according to a rate that will be decided by the chief financial officer for the Prime Minister's Office.
Go deeper