Scoop: Biden campaign taps new ad agency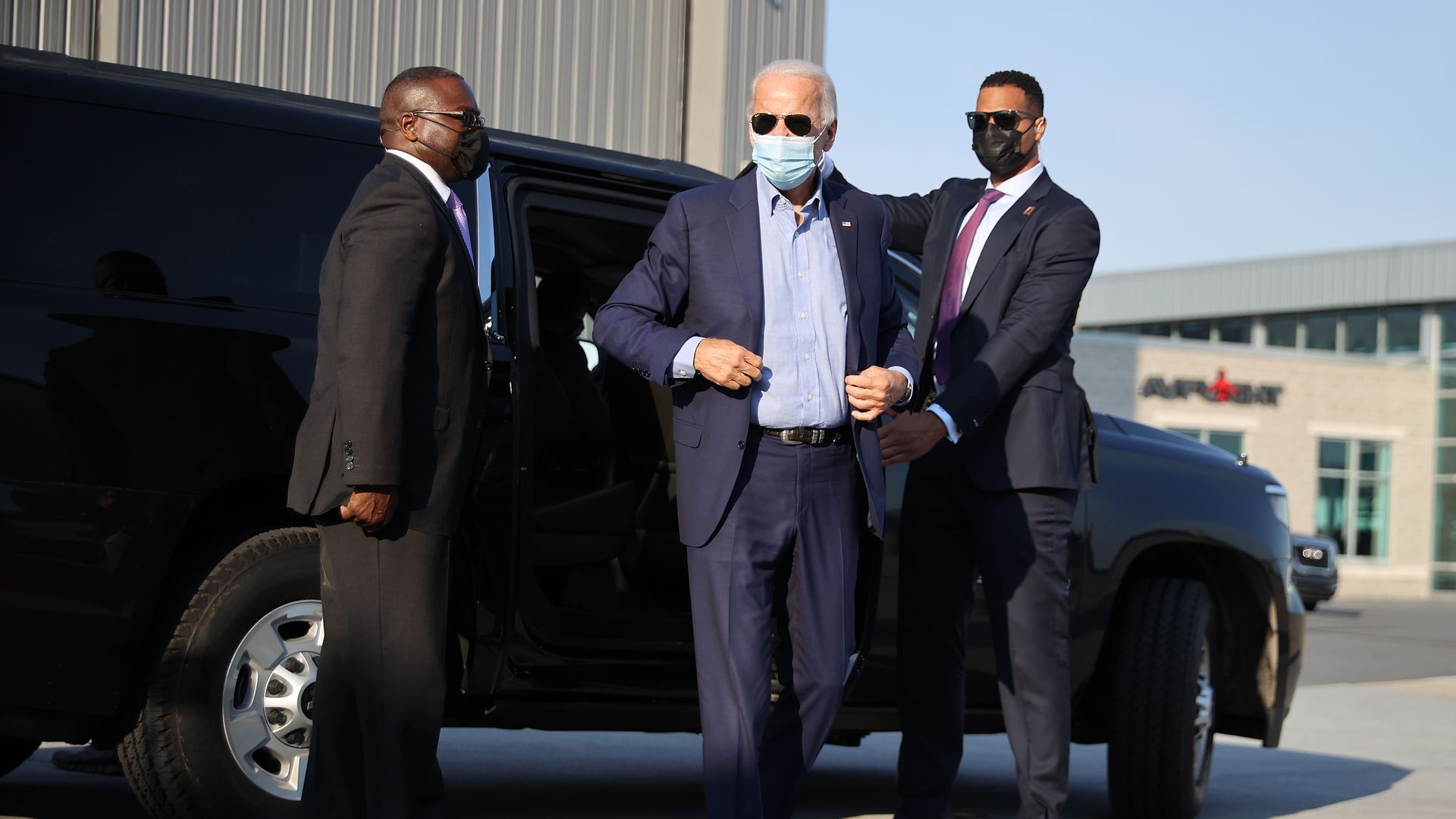 The Biden campaign has brought on the progressive advertising firm Bully Pulpit Interactive (BPI) to run a new mobilization advertising program online that is uniquely focused on educating interested voters with ways to cast ballots amid the coronavirus pandemic.
Why it matters: In a normal election, the campaign would focus its advertising efforts on persuading voters in the weeks leading up to the election. But the Biden campaign faces a different challenge: it needs to mobilize voters that want to vote about how to do so during COVID-19, requiring more advertising expertise and resources.
BPI has been buying ads on behalf of the campaign for about a month, according to sources, although its staff has been in touch with the campaign for the past two months to advise about best practices.
GMMB will still handle the campaign's general persuasion advertising efforts, while BPI will support a new initiative that works in tandem with the firm to target persuadable voters with the necessary information needed to cast ballots, including deadlines around mail-in voting.
Sources say that one of the key reasons the campaign is bringing on BPI is to leverage the firm's proprietary technology stack to measure and optimize digital ads, and specifically digital video ads.
The firm uses a proprietary tool called Vantage that helps political campaigns test and optimize creative for video ads, especially on YouTube. It also has its own competitive ad tracker to measure and analyze competitor spend.
How it works: When it comes to digital, much of the persuasion and mobilization advertising runs on big video platforms like YouTube.  
The Trump campaign has invested enormously in YouTube ads and backed away from traditional TV advertising. 
The Trump campaign spent about $23.3 million on ads on Google properties in August, compared to $15.7 million spent by the Biden campaign on YouTube in August, per data from BPI's 2020 campaign tracker. 
Be smart: It's not uncommon for campaigns to bring in new agencies late in the game to help ramp up ahead of Election Day.
But sources say that given the unprecedented amount of money that the campaign has raised recently and the fact that most ground events have been curtailed, more hands were needed to spend the money on digital ads.
Between the lines: GMMB is an old-school progressive ad agency in Washington. It's handled many large-scale campaigns before and is well-resourced.
The agency, which specializes in political communication, is  owned by FleishmanHillard, a subsidiary of one of the biggest global advertising holding companies, Omnicom Group. Jim Margolis, a partner at GMMB, was hired by Sen. Kamala Harris' campaign in 2019. 
BPI supported former secretary of state Hillary Clinton campaign's digital advertising team in 2016 and ran former president Barack Obama's digital advertising in 2012.
The firm has been trying to keep a low profile in terms of its political work, as it transitions its business towards more corporate clients. 
The big picture: Democrats, including the Biden campaign, have focused more heavily this cycle on bringing more digital advertising expertise in-house to avoid having to deal with agency fees and vendor headaches.
The party has vowed to beat its GOP rivals on digital this cycle, after being cast as being less effective than the Trump campaign in 2016. 
Go deeper