Schumer slams Senate Republicans' coronavirus relief plan as "emaciated"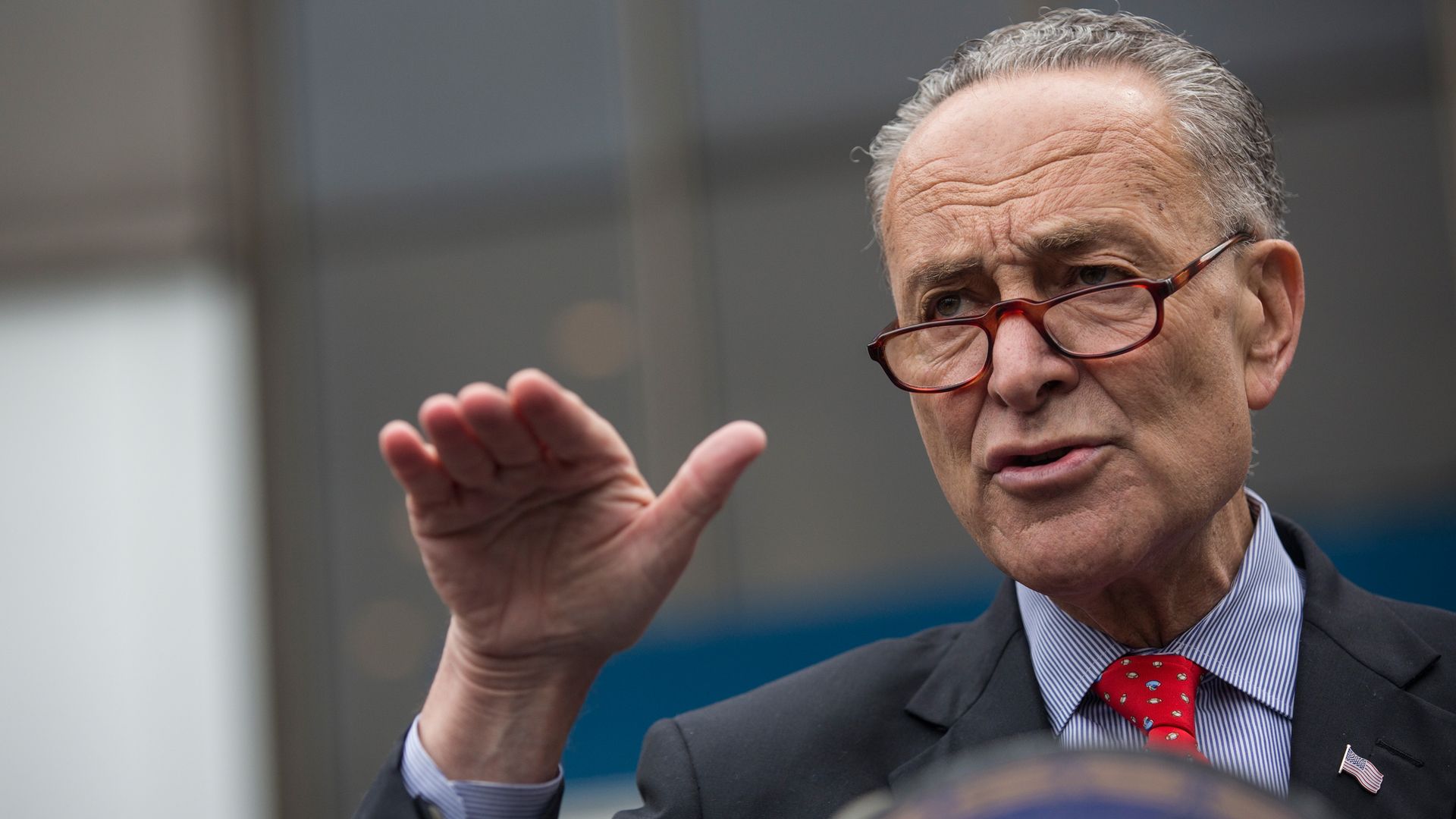 Senate Minority Leader Chuck Schumer (D-N.Y.) lambasted Senate Republicans' stripped-down coronavirus relief package as "emaciated," accusing his colleagues in a Thursday letter of only trying to "give the appearance of action."
Why it matters: Talks broke down between Democrats and the White House before Congress left for August recess last month, but Schumer's comments indicate a deal may be hard to come by even when the Senate returns next week.
Senate Republicans hope to pass a "skinny" coronavirus relief package that would include some expanded unemployment benefits, a PPP extension and funding for the U.S. Postal Service.
While it would lay a marker for Republicans, who have yet to pass anything for the next round of stimulus, it's likely to be a non-starter with Democrats in both houses who have continually pushed for something more expansive.
What he's saying: Schumer said Republicans in the Senate "have been 'on pause'" in combatting the pandemic and accused Senate Majority Leader Mitch McConnell (R-Ky.) of "planning another round of partisan games."
"Democrats have negotiated in good faith and we have offered to meet our Republican counterparts in the middle, but the White House has refused to make any significant compromise."
"Republicans may call their proposal 'skinny,' but it would be more appropriate to call it 'emaciated.' Their proposal appears to be completely inadequate and, by every measure, fails to meet the needs of the American people."
"We should strive for, and hope we can achieve, another comprehensive, bipartisan bill that meets the moment facing our nation."
Go deeper