Mike Greenberg explores sports' "craziest gambling stories" in new ESPN+ series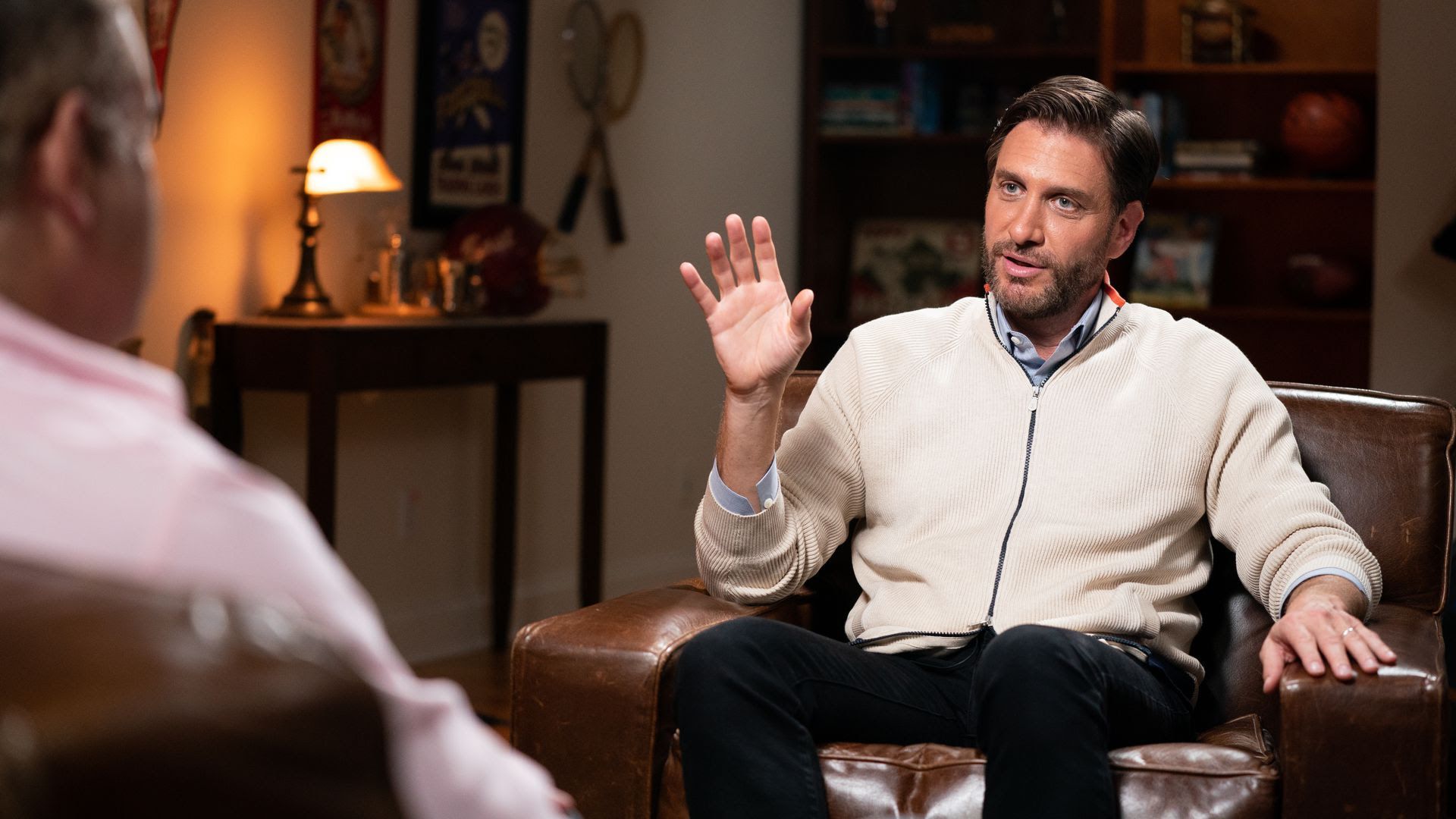 Mike Greenberg's new show, "Bettor Days," debuts on ESPN+ Thursday.
The big picture: The 15-minute show, which tells the stories behind sports betting's craziest wins and losses, is part of a larger sports betting push by ESPN. The company just debuted its new Las Vegas studio, which will host the network's one-hour weekday sports betting show, "Daily Wager," and other related programming.
Axios spoke with Greenberg about the show, sports betting and ESPN+.
The show, explained: "The idea is that we tell, through first-person narration, some of the craziest gambling stories in recent memory. Crazy wins, crazy losses — told by people who suffered all kinds of consequences. And then we do these beautiful dramatizations that give the stories a sense of drama."
Sports betting legalization: "I've been in favor of legalizing sports betting forever. People had this image of it as being this shady world when, in reality, most of it is not. You hear these stories on our show and realize that these are, for the most part, regular people."
Sports betting on TV: "For the longest time, it seemed appropriate only to do a limited amount of sports betting because it wasn't legal. That's no longer the case. Just this morning, I started filming my annual NFL season preview. I've been doing it for 24 years, and today was the first time we ever included the Vegas odds for each team to win the division. A small, but tangible change."
The role of ESPN+: "When I'm making editorial decisions on my TV show and radio show, I'm primarily trying to appeal to the broadest possible audience. ... The beauty of ESPN+ is that it gives you the opportunity to do things understanding that they won't appeal to the broadest audience. There's so much stuff that I want to do that might not work for ESPN's main channel, so to have this outlet to go do it is fantastic."
Go deeper