Democrats outraged over intel chief's move to halt in-person election briefings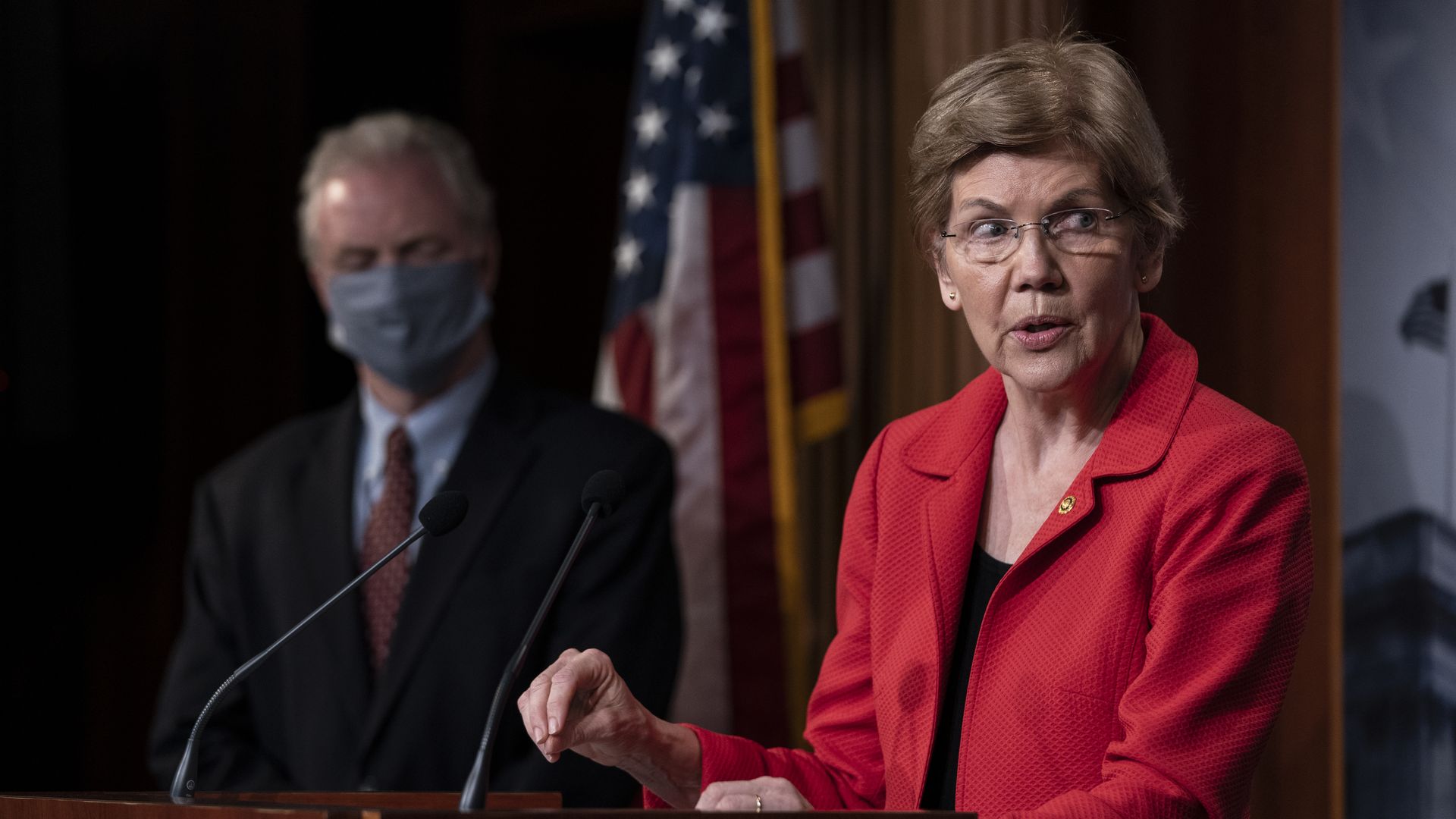 Sen. Elizabeth Warren (D-Mass.) slammed Director of National Intelligence John Ratcliffe as a "Trump stooge" for his decision to no longer provide in-person briefings to Congress on election security issues, joining the chorus of Democrats who have condemned the move.
The big picture: Ratcliffe, a Trump loyalist who was confirmed for the position overseeing U.S. intelligence agencies in May, said he made the decision to only provide written briefings in order to prevent leaks. Democrats say that suspending in-person briefings to Congress will allow Ratcliffe to skirt accountability and avoid follow-up questions.
What they're saying:
"The aims and actions of Russia, China, and Iran are not the same. Only one country — Russia — is actively undertaking a range of measures to undermine the presidential election and to secure the outcome that the Kremlin sees as best serving its interests."
Several Republicans on the Senate Intelligence Committee also expressed reservations about the decision.
Acting Chair Marco Rubio (R-Fla.) blamed leaks for contributing to this "historic crisis," but added: "Yet, this grotesque criminal misconduct does not release the intelligence community from fulfilling its legal requirements to respond to Congressional oversight committees and to keep members of Congress fully informed of relevant information on a timely basis."
Sen. Susan Collins (R-Maine): "It is unacceptable for the DNI to refuse to brief the Intelligence Committees on election security, and it runs counter to the Office of the Director of National Intelligence's public commitment on August 7th to provide classified election threat updates."
The other side: "Director Ratcliffe brought information into the committee, and the information leaked," Trump said at an event in Texas on Saturday. "So, he wants to do it in a different form because you have leakers on the committee, obviously, leakers that are doing bad things, probably not even legal to leak, but we'll look into that separately."
White House Chief of Staff Mark Meadows added: "It really comes down to one simple thing: The last time they gave briefings, a few members went out and talked to the press and disclosed information they shouldn't have."
Go deeper