More sports leagues join Black Lives Matter protests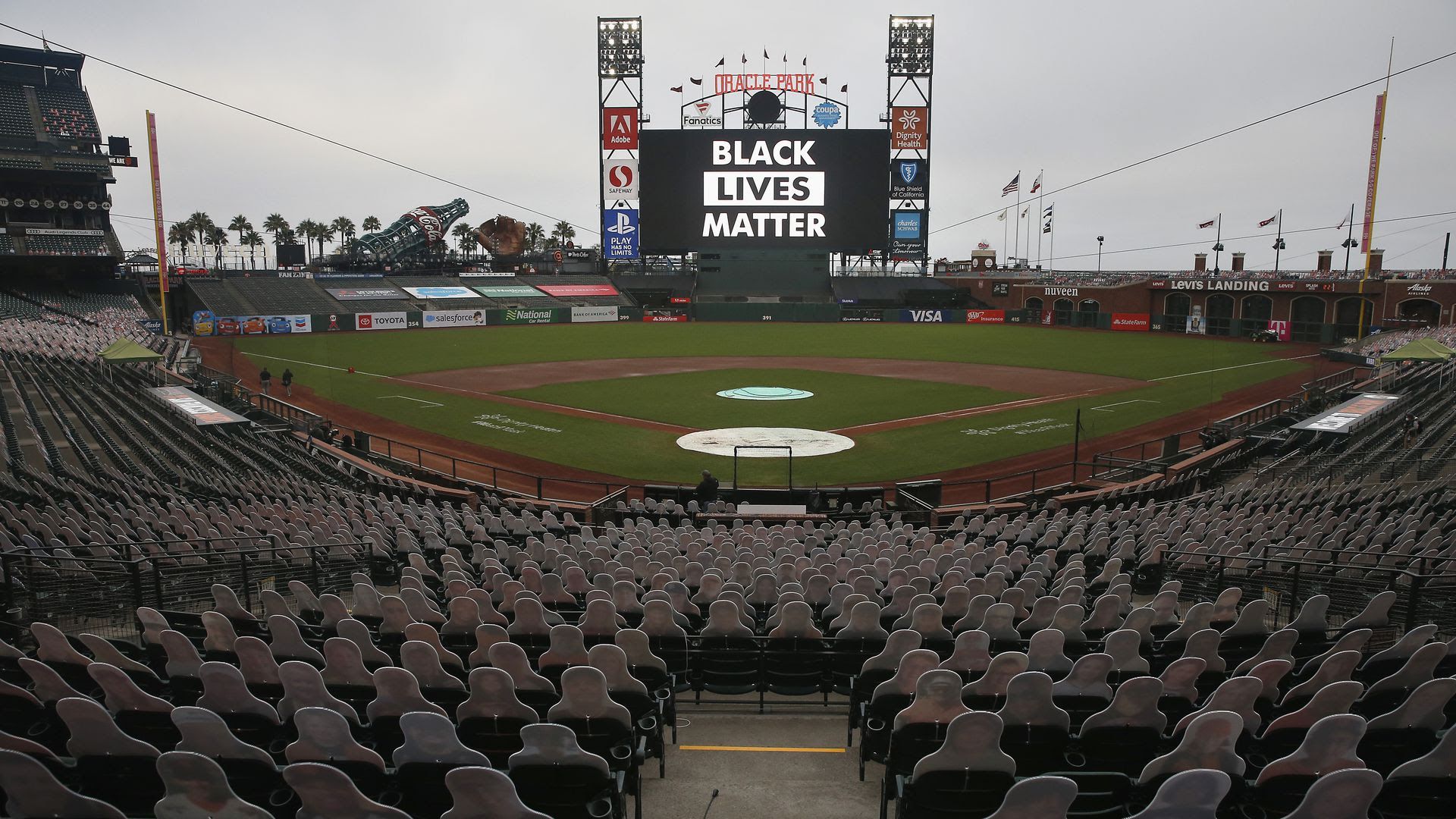 The sports walk-out first started by NBA players after the police shooting of Jacob Blake in Kenosha, Wis., continued through Thursday, with even more leagues joining the historic strike.
NBA: All three playoff games were postponed for the second straight day, but players met and voted to resume the season by this weekend, likely on Saturday.
WNBA: The league postponed its full slate of games again, but also plan to resume the season.
NFL: The Titans and eight other teams (Bears, Broncos, Cardinals, Chargers, Colts, Jets, Packers, Washington) canceled practice, and the Giants are considering sitting out a game.
MLB: Seven games were postponed as players opted again to sit out: Nationals vs. Phillies, Rangers vs. A's, Tigers vs. Twins, Red Sox vs. Blue Jays, Diamondbacks vs. Rockies, Orioles vs. Rays and Mets vs. Marlins.
NHL: After playing on Wednesday, the NHL postponed Thursday and Friday's playoff games, but plans to resume Saturday.
Tennis: The Western & Southern Open paused all matches following Naomi Osaka's decision to sit out her semifinal match. Play resumes Friday, with Osaka facing off against Elise Mertens.
Go deeper