Hurricane Laura lashes Gulf Coast amid "unsurvivable" storm surge threat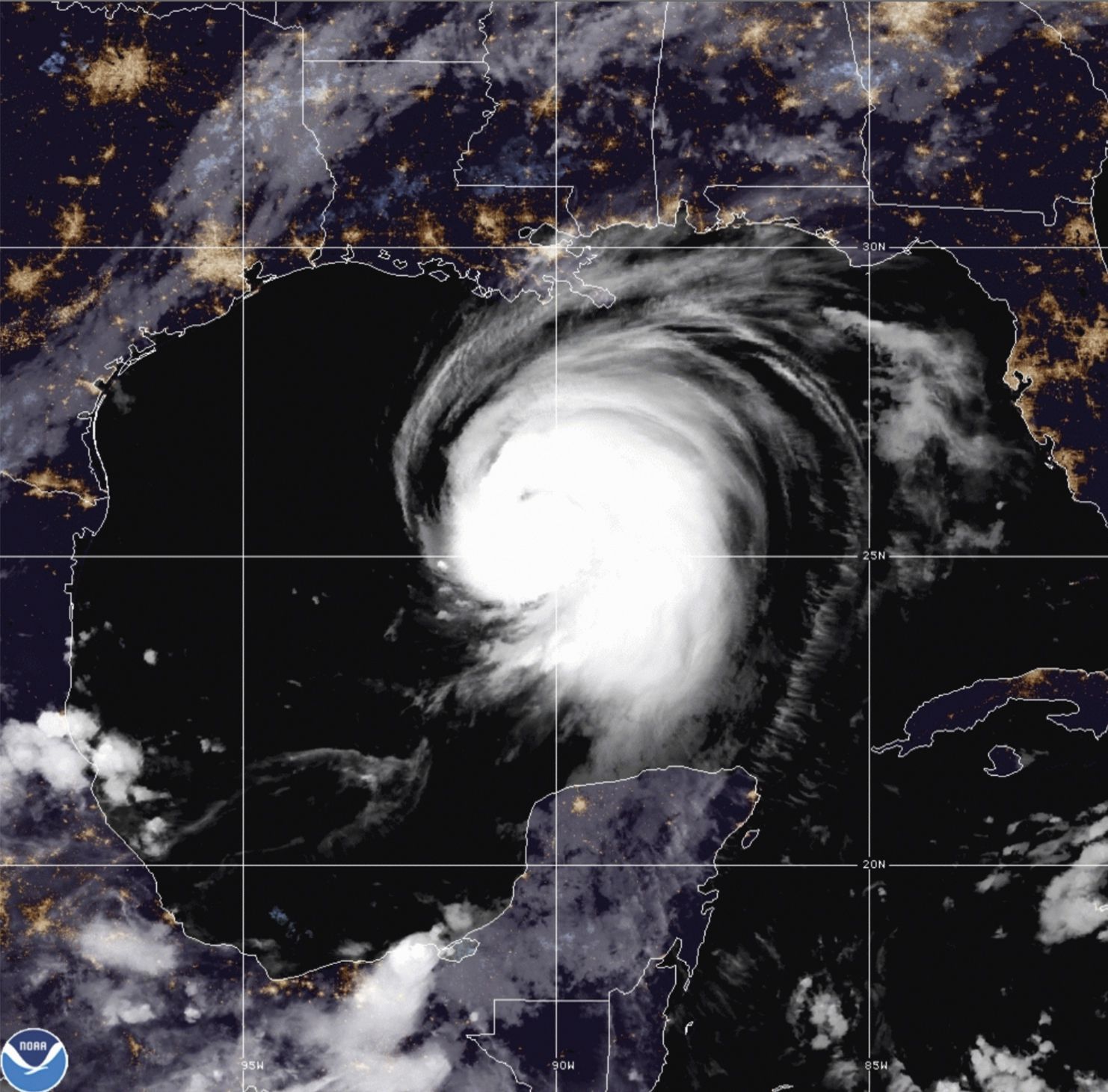 Texas and Louisiana are in grave peril overnight from the landfall of Hurricane Laura, an "extremely dangerous" and strengthening Category 4 storm — which is expected to bring "catastrophic" winds, storm surges and flash flooding.
Details: Laura's eyewall — the most powerful part of a hurricane — was moving onshore over southwestern Louisiana, the National Hurricane Center said just after midnight ET.
"TAKE COVER NOW! Treat these imminent extreme winds as if a tornado was approaching and move immediately to the safe room in your shelter. Take action now to protect your life!"
— National Hurricane Center
Laura was packing maximum sustained winds of 150 mph — 7 mph short of a Category 5 hurricane as it neared Louisiana and Texas.
A sustained wind of 45 mph was reported at Cypremort Point on Wednesday night, the National Hurricane Center noted in a 10 p.m. update.
The NHC issued an "extreme wind" alert and warned, "Winds will increase rapidly soon as the northern eyewall moves onshore."
The big picture: Hundreds of thousands of people in Texas and Louisiana were ordered to evacuate ahead of Laura's expected arrival near the Texas-Louisiana border Thursday. It could be the first hurricane to make landfall as a Category 4 since Hurricane Harvey devastated the Gulf Coast in 2017.
Laura has killed at least 23 people after lashing Haiti and the Dominican Republic.
This upcoming weekend is the 15th anniversary of Hurricane Katrina making landfall as a Category 3 storm along the Louisiana coast.
What they're saying: "In my five years as governor, I don't think I've ever had a press conference where I'm trying to convey the sense of urgency I'm trying to convey right now," Louisiana Gov. John Bel Edwards said.
Although Texas officials were setting up shelters, Gov. Greg Abbott urge people to isolate in hotels to protect themselves from the coronavirus, the New York Times notes.
The National Weather Service warned Wednesday: "Unsurvivable storm surge with large and destructive waves will cause catastrophic damage from Sea Rim State Park, Texas, to Intracoastal City, Louisiana." The surge is projected to reach as high as 20 feet and penetrate up to 40 miles inland.
"Unsurvivable is not a word that we like to use," said NWS meteorologist Ben Schott.
"It's one I've never used before."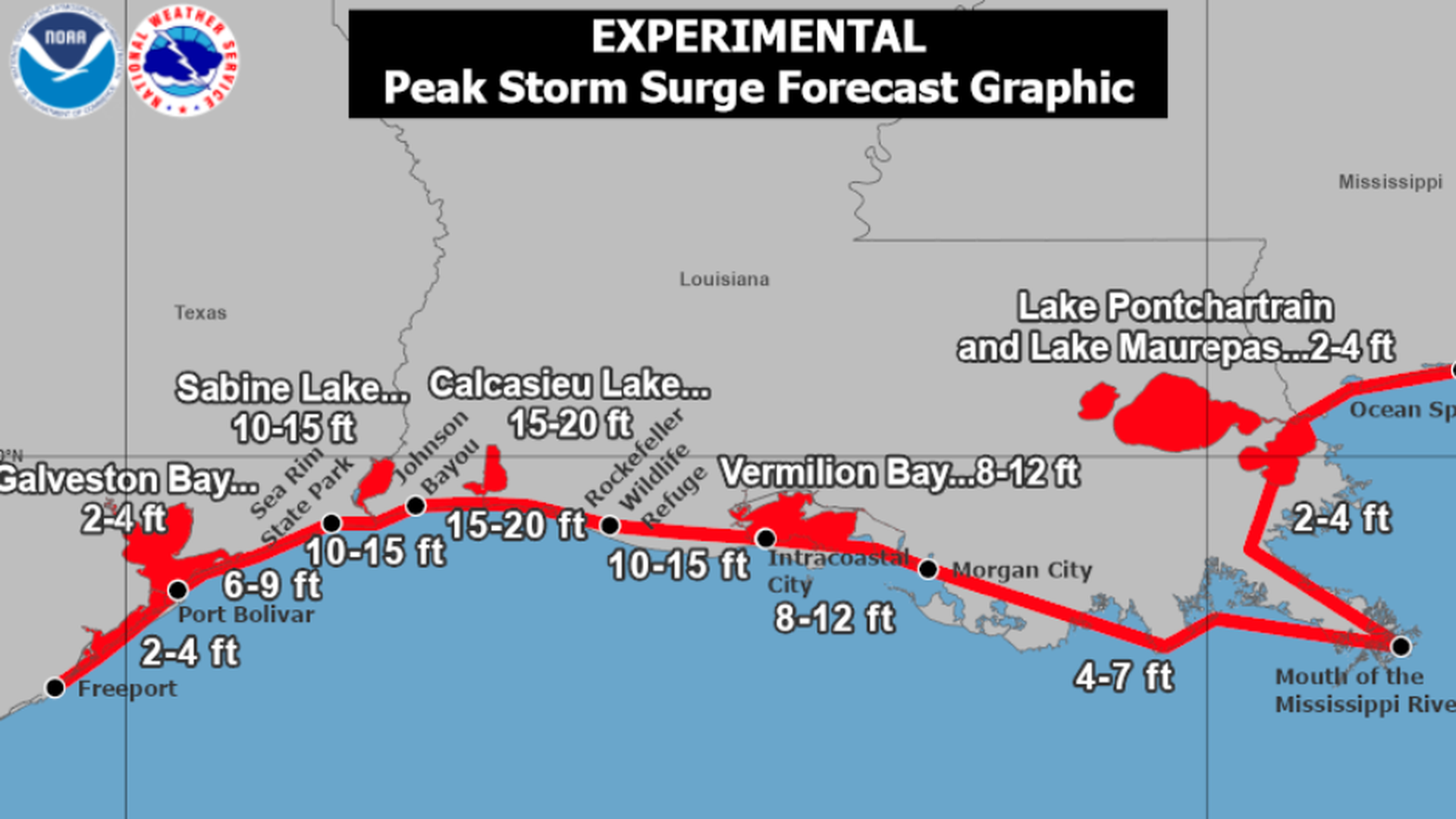 Editor's note: This article has been updated with new details throughout.
Go deeper