2 killed during Jacob Blake protests in Kenosha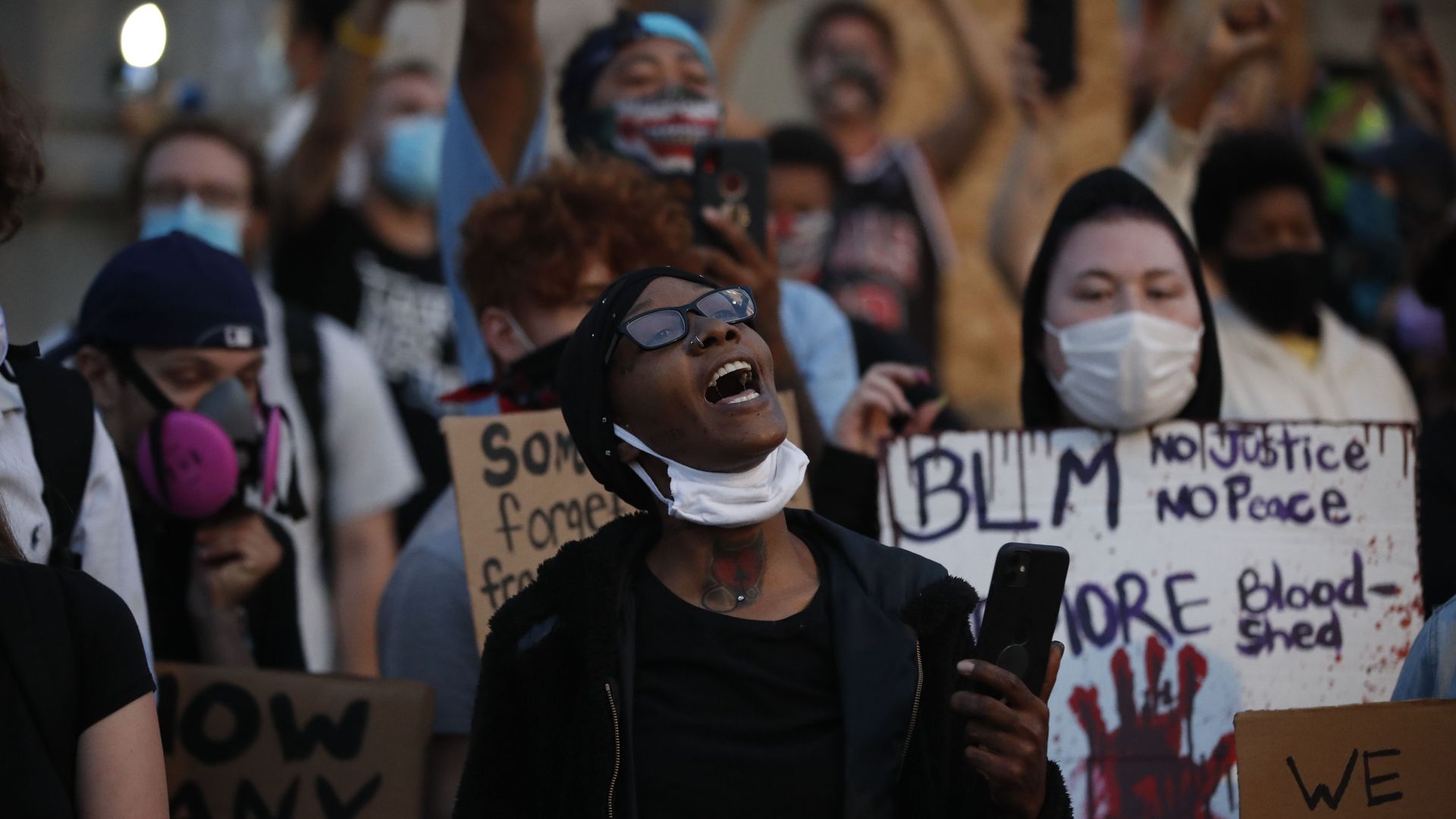 Authorities said two people have died after gunfire erupted in Kenosha as demonstrators protested the police shooting of Jacob Blake, who was left paralyzed, per the New York Times.
Details: At least three people were shot Tuesday evening, and authorities are searching for the suspect, the Washington Post notes. There was a standoff between an armed group who said they were protecting property, as several buildings burned and law enforcement used tear gas on protesters during three nights of unrest.
The latest: Blake is paralyzed from the waist down after being shot eight times by police, his father told the Chicago Sun-Times Tuesday. The Blake family's attorney Ben Crump told a news briefing later in the day, "It is going to take a miracle for Jacob Blake Jr. to ever walk again." He added Blake was "struggling to sustain his life."
The big picture: The issue of disproportionate violence against Black people by police officers has come to the fore this year during protests against systemic racism nationwide — and it is increasingly manifesting in localities across the country.
What they're saying: Gov. Tony Evers (D) tweeted Sunday that he stood "against excessive use of force and immediate escalation when engaging with Black Wisconsinites."
Evers said in a statement Monday that he had authorized the Wisconsin National Guard to support local law enforcement in what he called "a limited mobilization" in order "to help protect critical infrastructure and assist in maintaining public safety and the ability of individuals to peacefully protest."
ACLU said in response: "Militarized policing often only serves to exacerbate tensions, and opens the door to more police misconduct and violence. The response to protesters over police brutality cannot be even more brutality."
Catch up quick: Authorities declared an emergency curfew in Kenosha late Sunday as protesters rallied after video posted to social media appeared to show police officers shooting Blake multiple times at close range in his back after responding to a domestic incident.
Kenosha County declared a state of emergency on Tuesday and the curfew was extended until 7am Wednesday.
Protests had remained peaceful the previous day until the 8pm curfew came into effect and law enforcement fired tear gas at demonstrators, according to the Washington Post. Some protesters then threw firecrackers and water bottles, and began lighting fires and attacking signs and buildings, per the Post.
Clashes continued again Tuesday night and police again used tear gas on protesters after the curfew began.
The backdrop: On Sunday, Kenosha Police said officers had responded to a domestic incident when the shooting occurred and that the Wisconsin Department of Justice was investigating.
The Kenosha News reported that Blake was unarmed and said half a dozen witnesses told the outlet he "had tried to break up a fight between the two women outside a home."
Civil rights attorney Benjamin Crump, who's representing the Blake family, told CNN the 29-year-old's three young sons were looking on from a car when he was shot.
Worth noting: Kenosha police do not have body cameras, according to the Kenosha News.
"This situation what happened here today, whether it ends up being justified or not, this highlights the need for the city, the mayor especially, to address the situation this year with this budget," Kenosha County Board Supervisor Zach Rodriguez told the outlet at the scene.
More photos from the protests: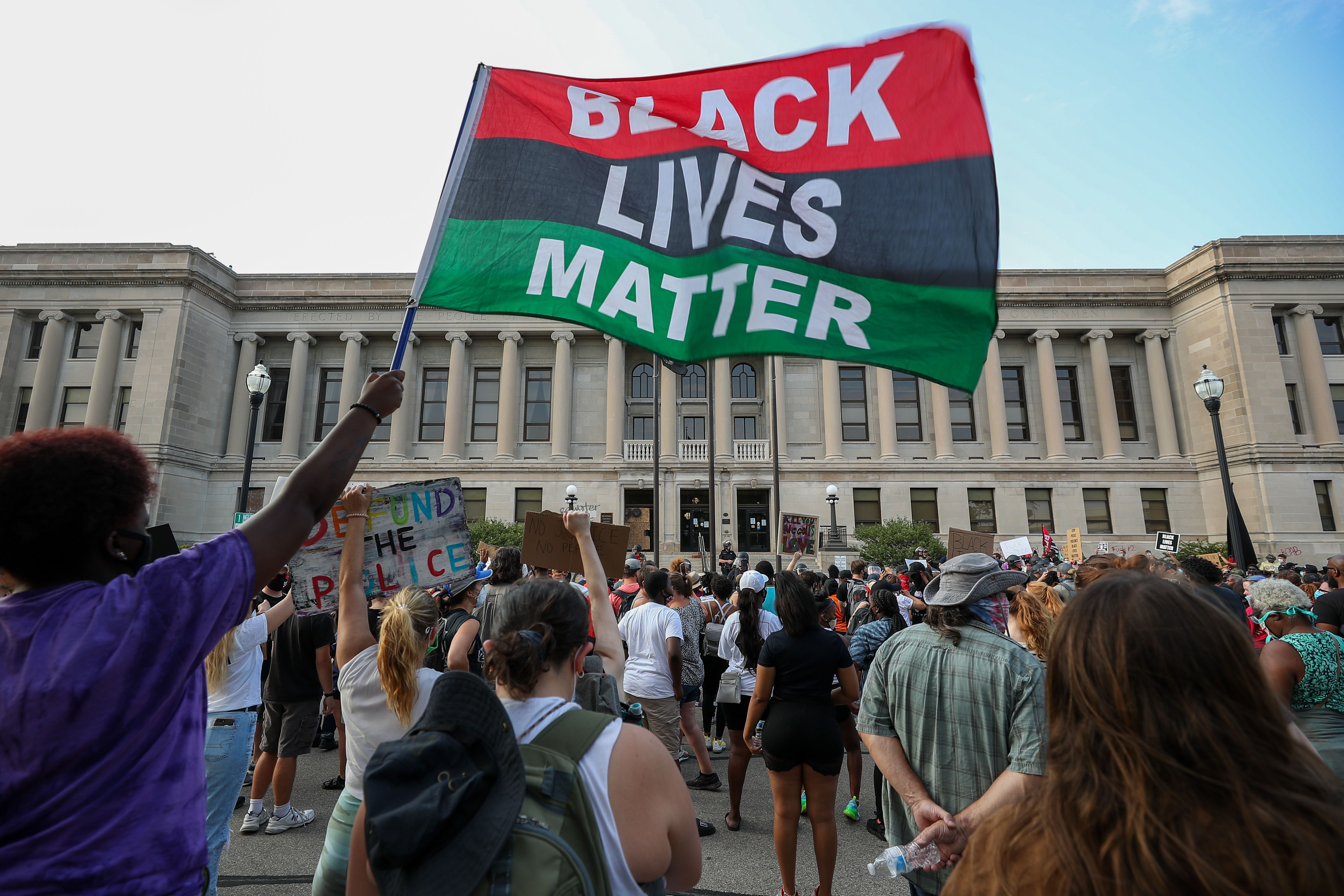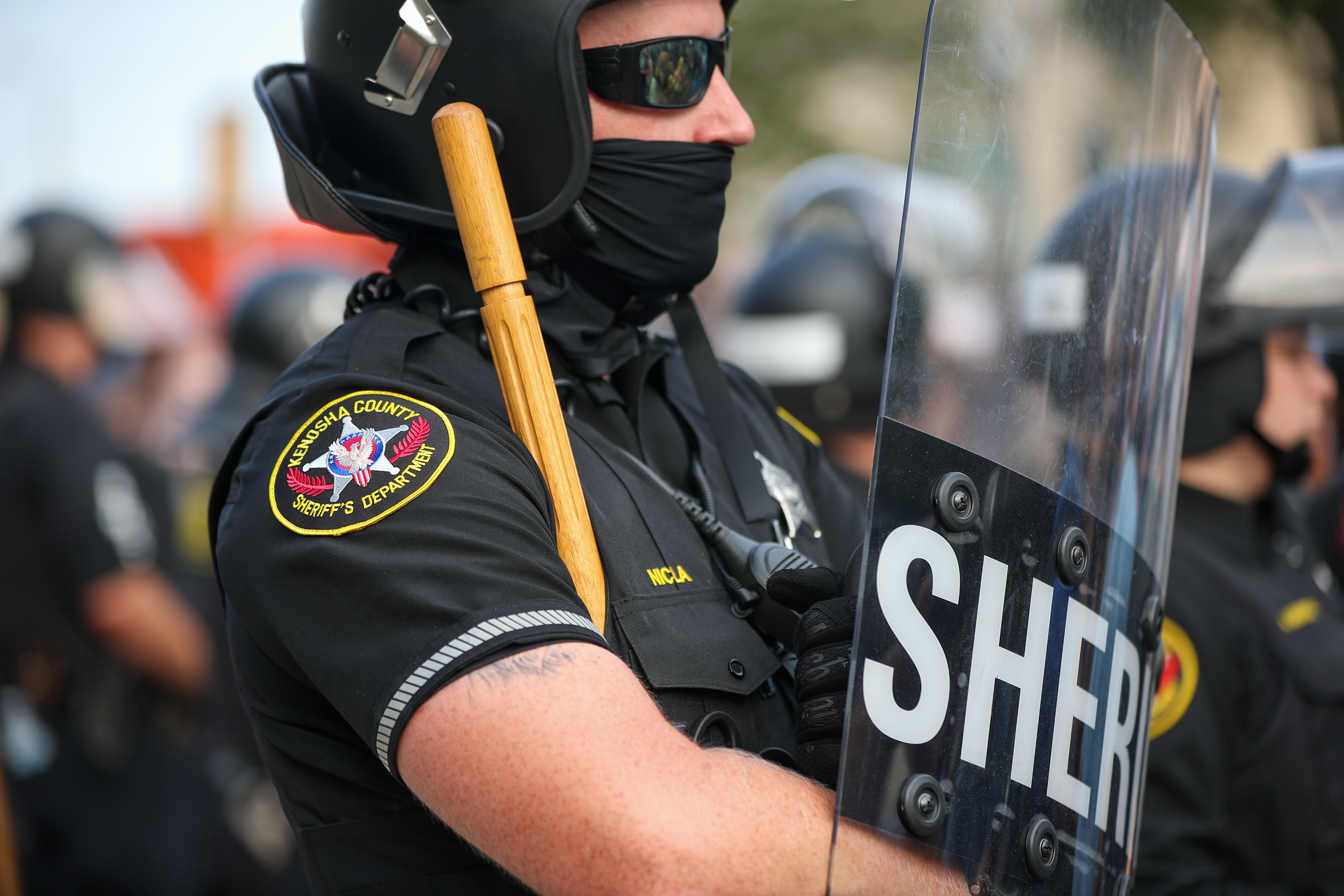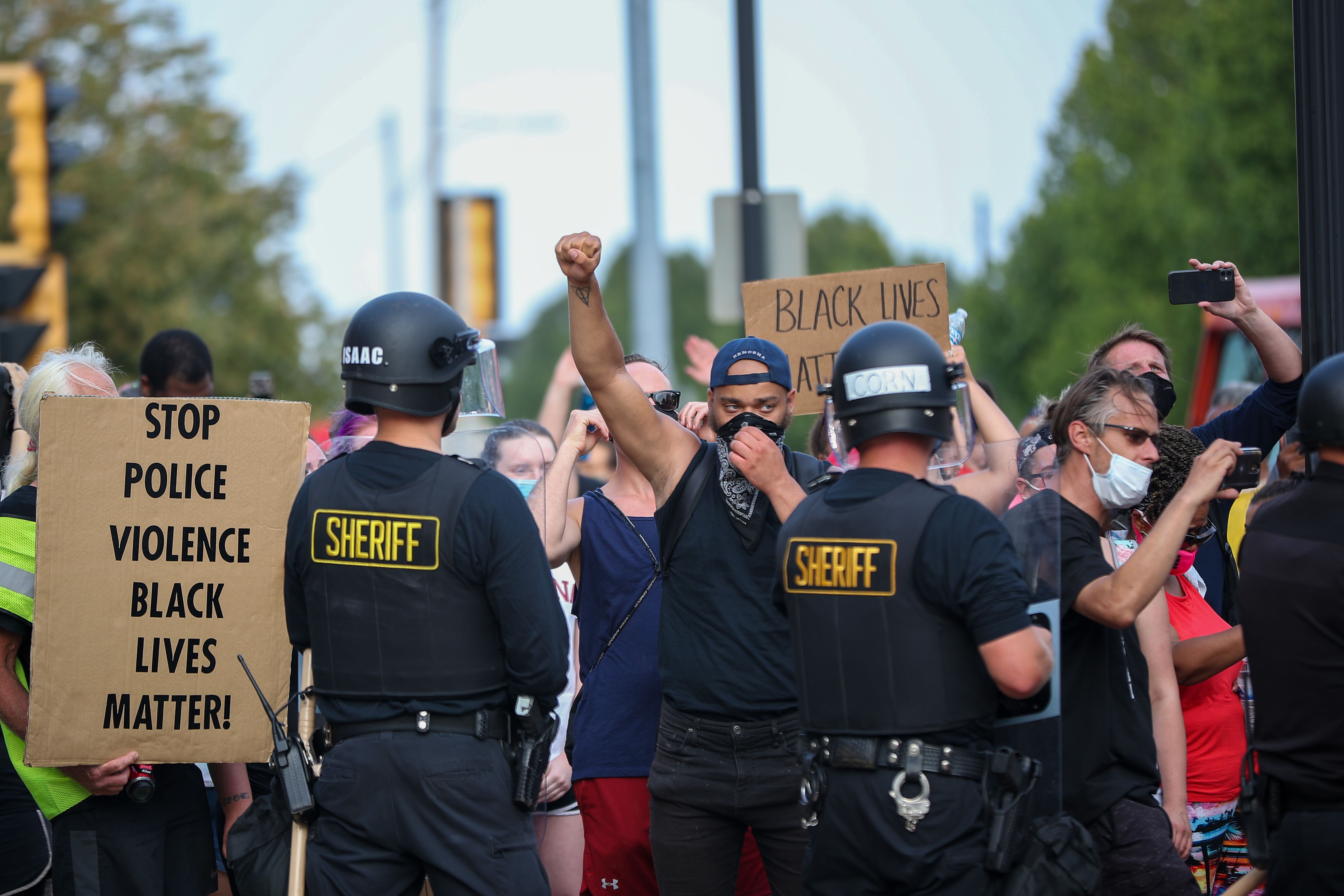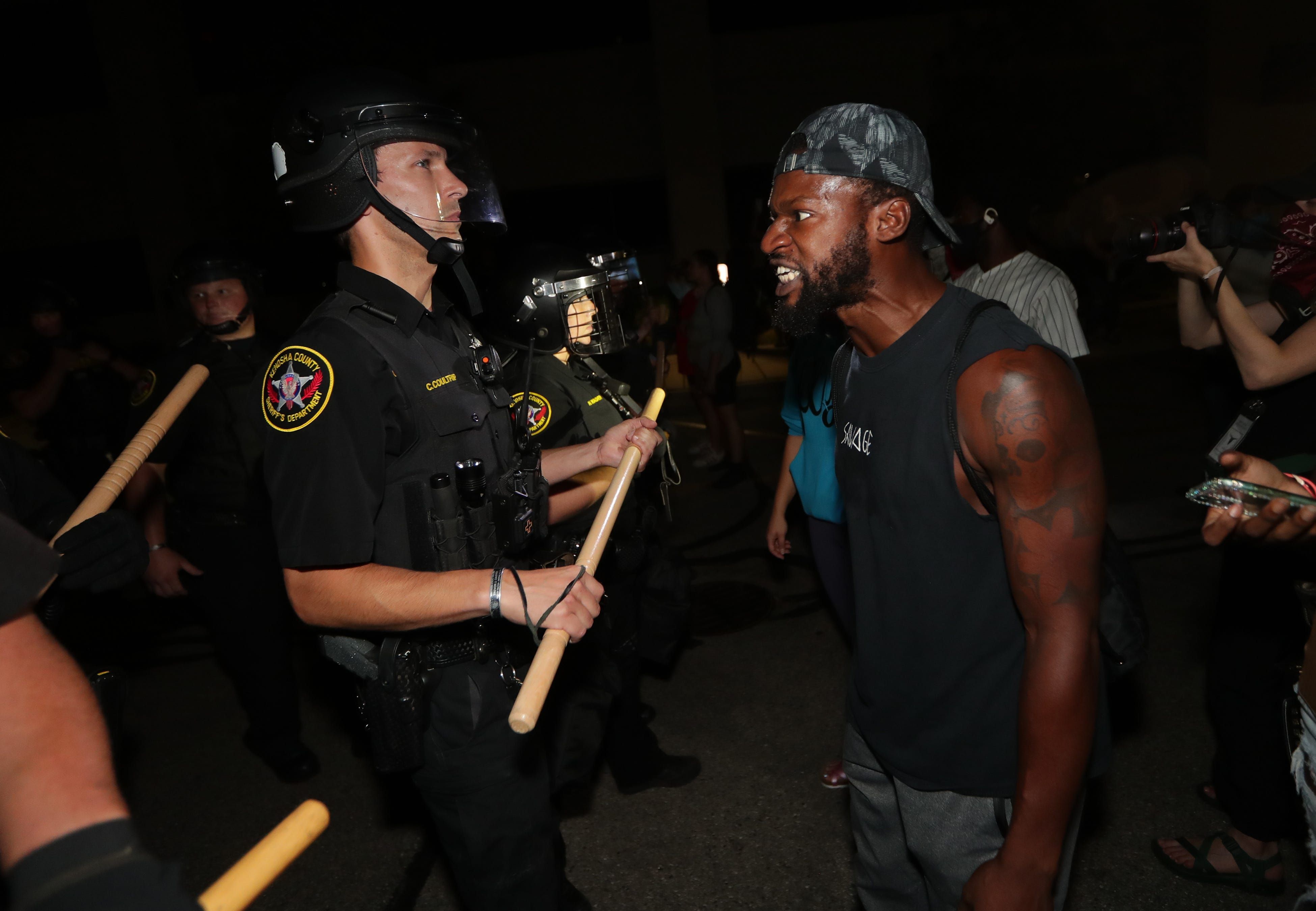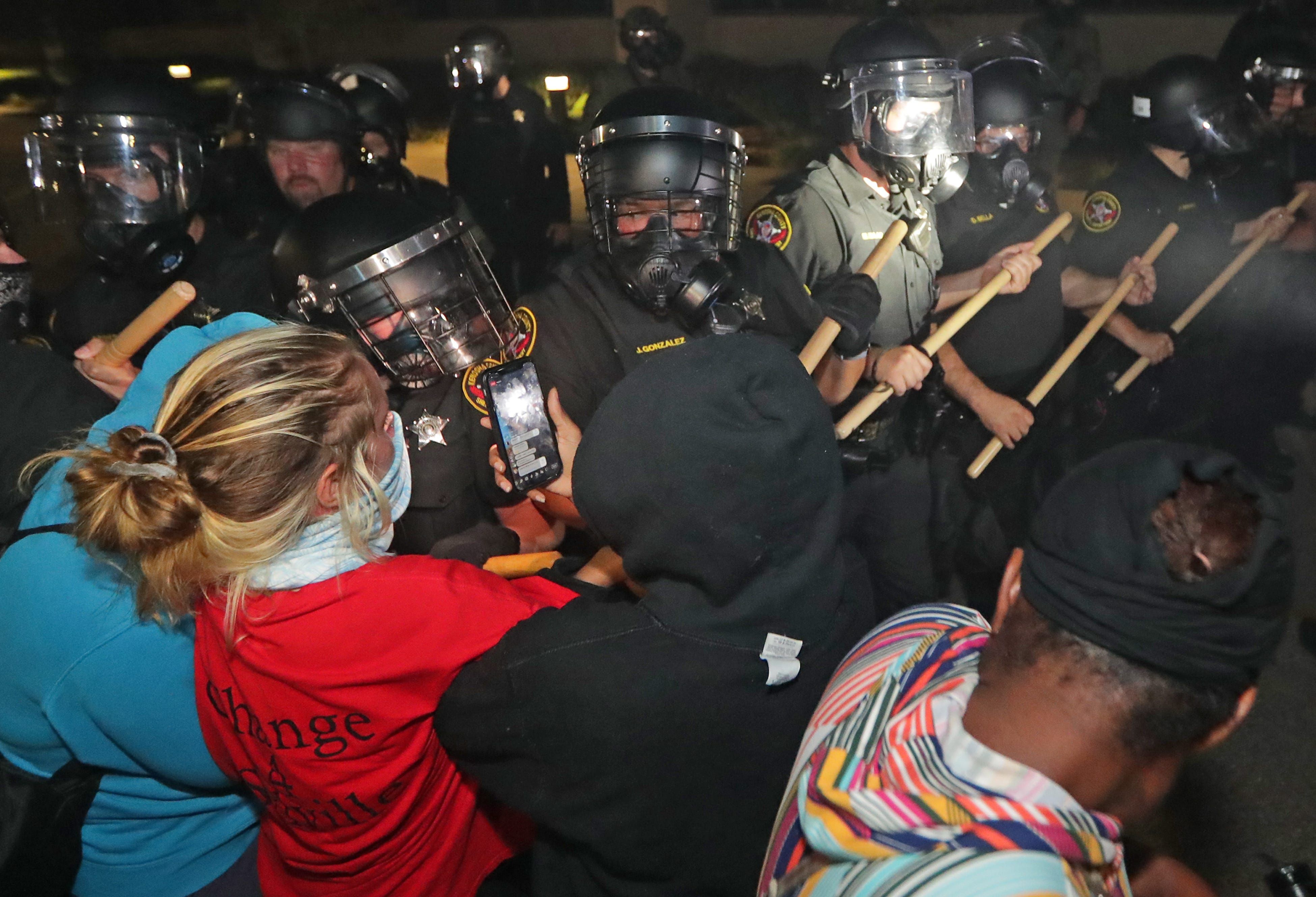 Editor's note: This piece was corrected to show Jacob Blake's first name (not James) and to indicate he was injured (not killed). This article also has been updated with new details throughout.
Go deeper