Axios-SurveyMonkey poll: The Biden-Harris bounce
Joe Biden gained ground with skeptical Democrats and a key slice of independents during the Democratic National Convention, a SurveyMonkey poll for Axios finds.
Why it matters: It's so important for Biden to actually turn out Democrats. And the intensity of Trump voters is still stronger than Biden voters.
Biden gained 9 points in favorability with independents — and shaved 5 points off his negative ratings.
That's a major improvement with these potential swing voters. (Biden went from -20 to -6 net favorability with independents.)
But even in this improved posture, only 32% of independents view him favorably.
And just 7% of those who voted for Donald Trump in 2016 hold a favorable view of Biden.
Biden and Sen. Kamala Harris each got 5-point bumps with Democrats coming out of the convention, compared with polling a week earlier.
Biden's favorability is now at 85% among Democrats; Harris' is at 77%.
And here's a talker: SurveyMonkey (2,946 U.S. adults polled Thursday and Friday, with a ±3 point margin of error for the full sample) found a healthy slice of Ds actually preferred a virtual convention.
Among Democrats who watched or followed coverage, 44% said the virtual convention was better than a traditional, in-person convention.
42% said it was about the same; just 12% say it was worse.
A pair of word clouds from the polling provides a snapshot of America's mood. The top three words Democrats used to describe the convention were "hopeful," "inclusive" and "united":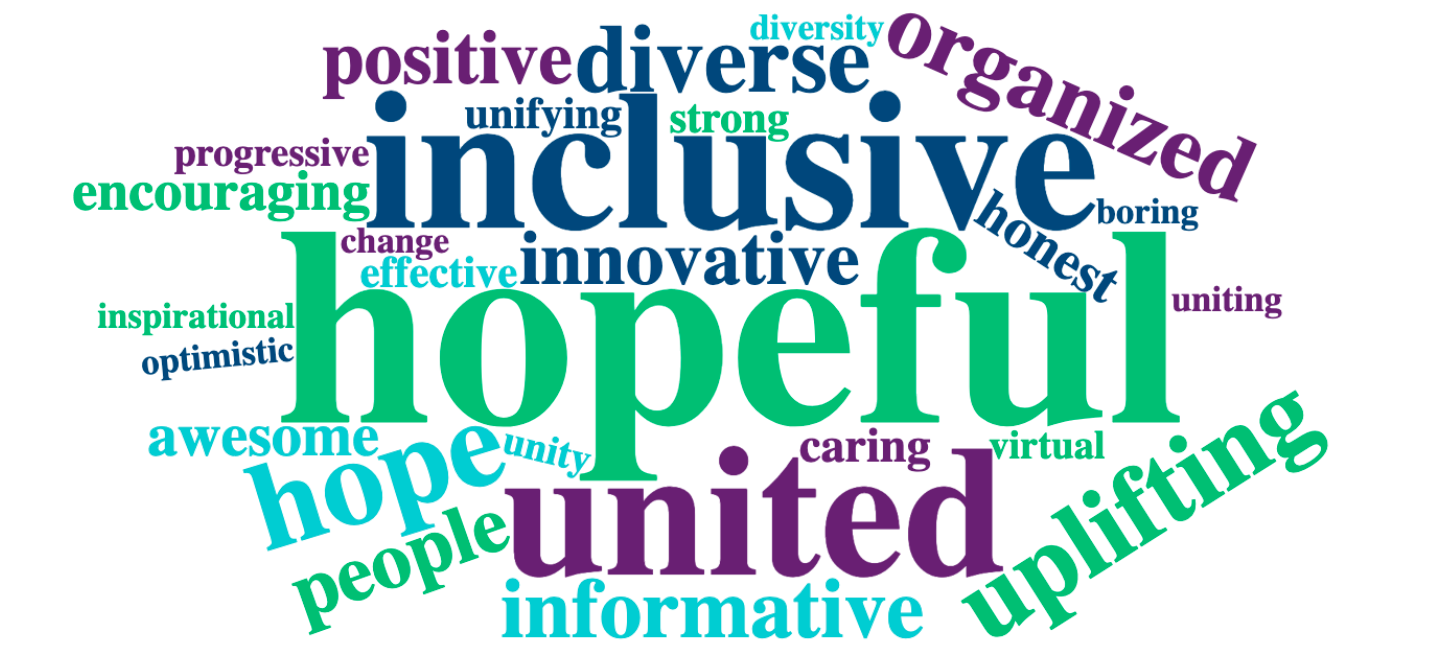 Republicans' top three words were "boring," "lies" and "joke":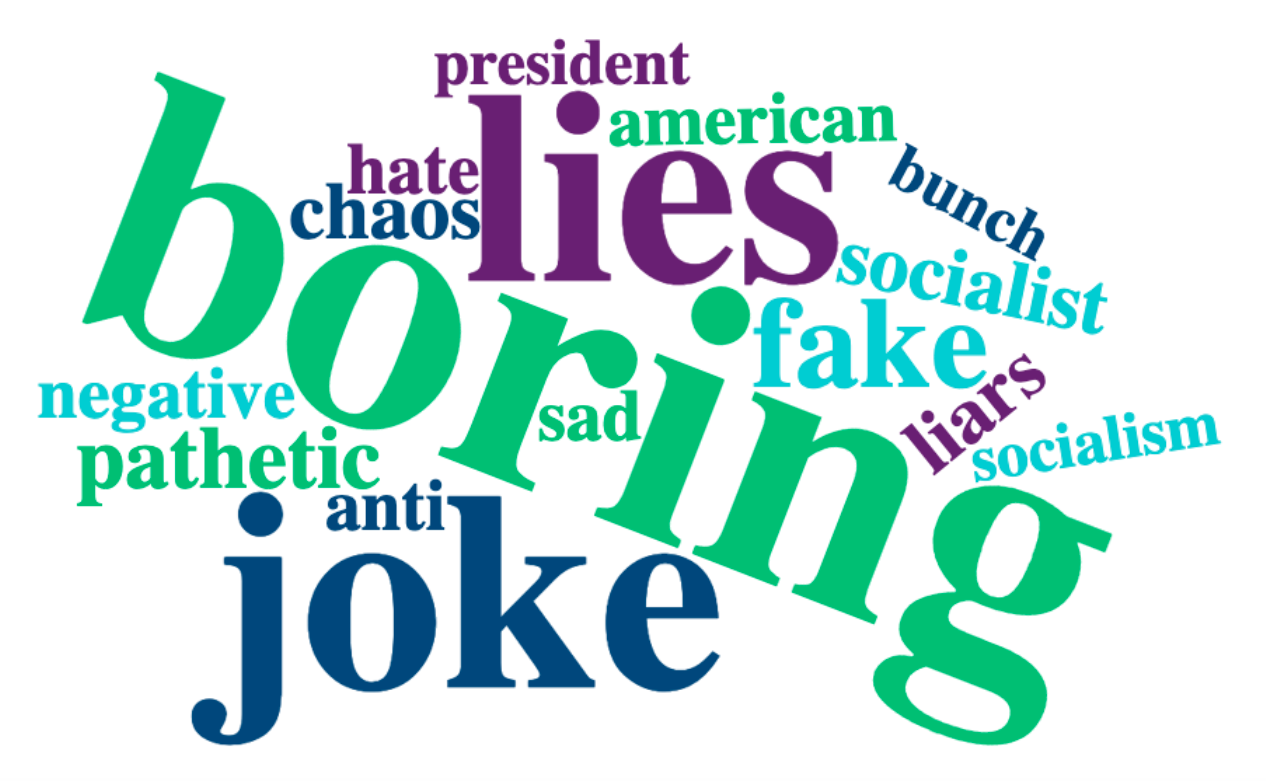 55% of Democrats now say their party is united (+5 points from a week earlier).
The biggest shift came among self-described "moderate" Democrats, 63% of whom now say the party is united (+9).
"Very liberal" Democrats remain the least convinced the party can unify, with 31% predicting they'll still be divided in November.
Biden's gains with independents didn't extend to his party or his running mate:
SurveyMonkey says that among independents who watched the DNC or followed coverage, 11% have a more favorable view of the Democratic Party, 20% have a less favorable view, and 68% were unchanged.
Harris became a more familiar figure to American households over the course of the convention, but that didn't move her ratings with independents.
Methodology: This SurveyMonkey online poll was conducted Aug. 20–21 among a national sample of 2,946 adults in the U.S. Respondents for this survey were selected from the more than 2 million people who take surveys on the SurveyMonkey platform each day.
The modeled error estimate for this survey is ±3.0 percentage points. Data have been weighted for age, race, sex, education and geography using the Census Bureau's American Community Survey to reflect the demographic composition of the United States age 18 and over.
Go deeper