Colin Powell backs Biden ahead of DNC appearance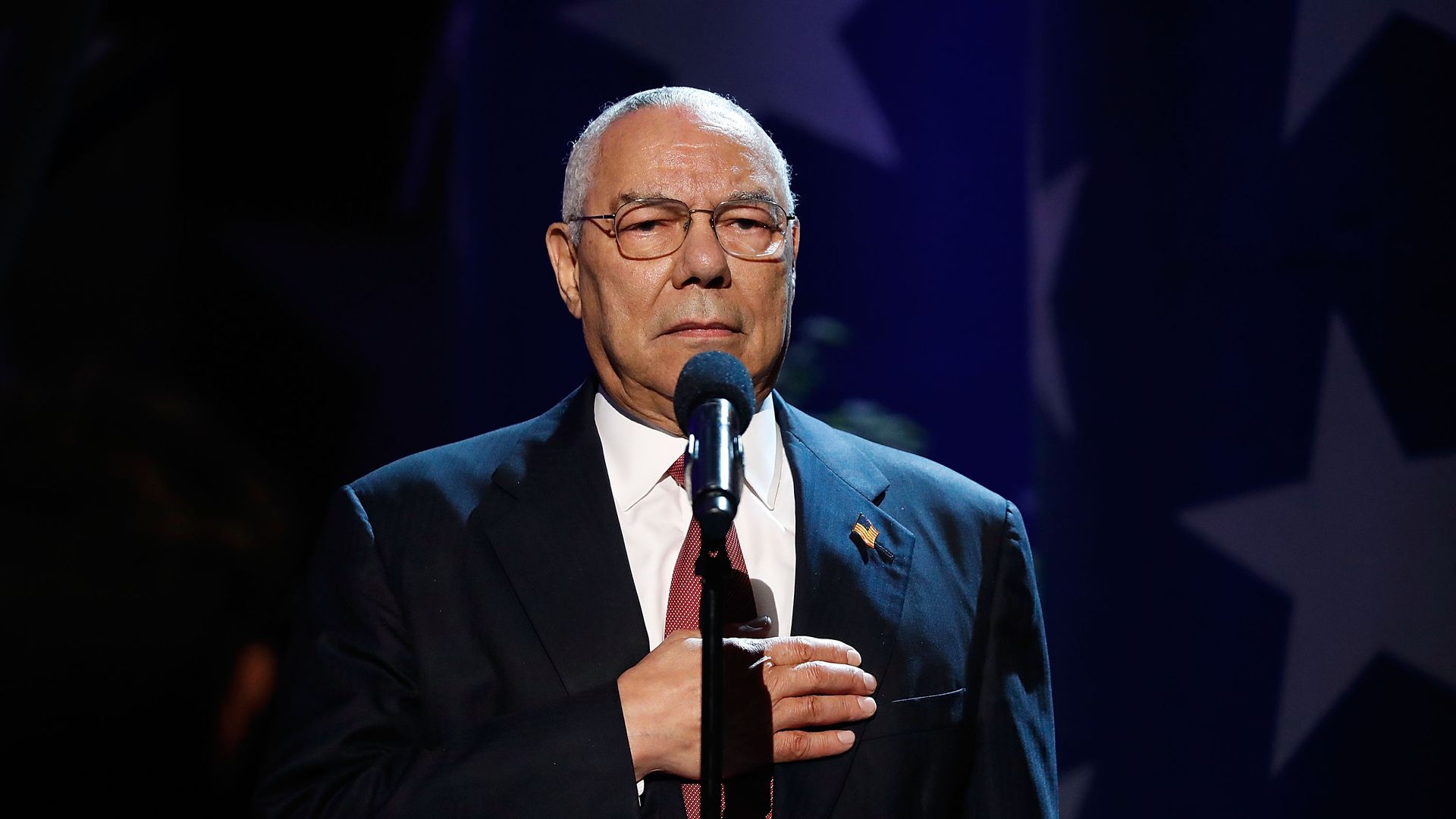 Former Secretary of State Colin Powell endorsed Joe Biden for president and will appear at the Democratic Convention Tuesday evening, NBC first reported.
Why it matters: Powell is the highest-profile Republican to cross party lines, throwing his support behind Biden and adding his name to a growing list of GOP voices who are encouraging voters to support the former vice president over President Trump.
Powell served under President George W. Bush.
What he's saying: "The values I learned growing up in the South Bronx and serving in uniform were the same values that Joe Biden's parents instilled in him," Powell said in a video released by the DNC.
"Our country needs a commander in chief who takes care of our troops in the same way he would his own family," he added.
"For Joe Biden, that doesn't need teaching — it comes from the experience he shares with millions of military families."
Go deeper