Utah hosts first high school football game of 2020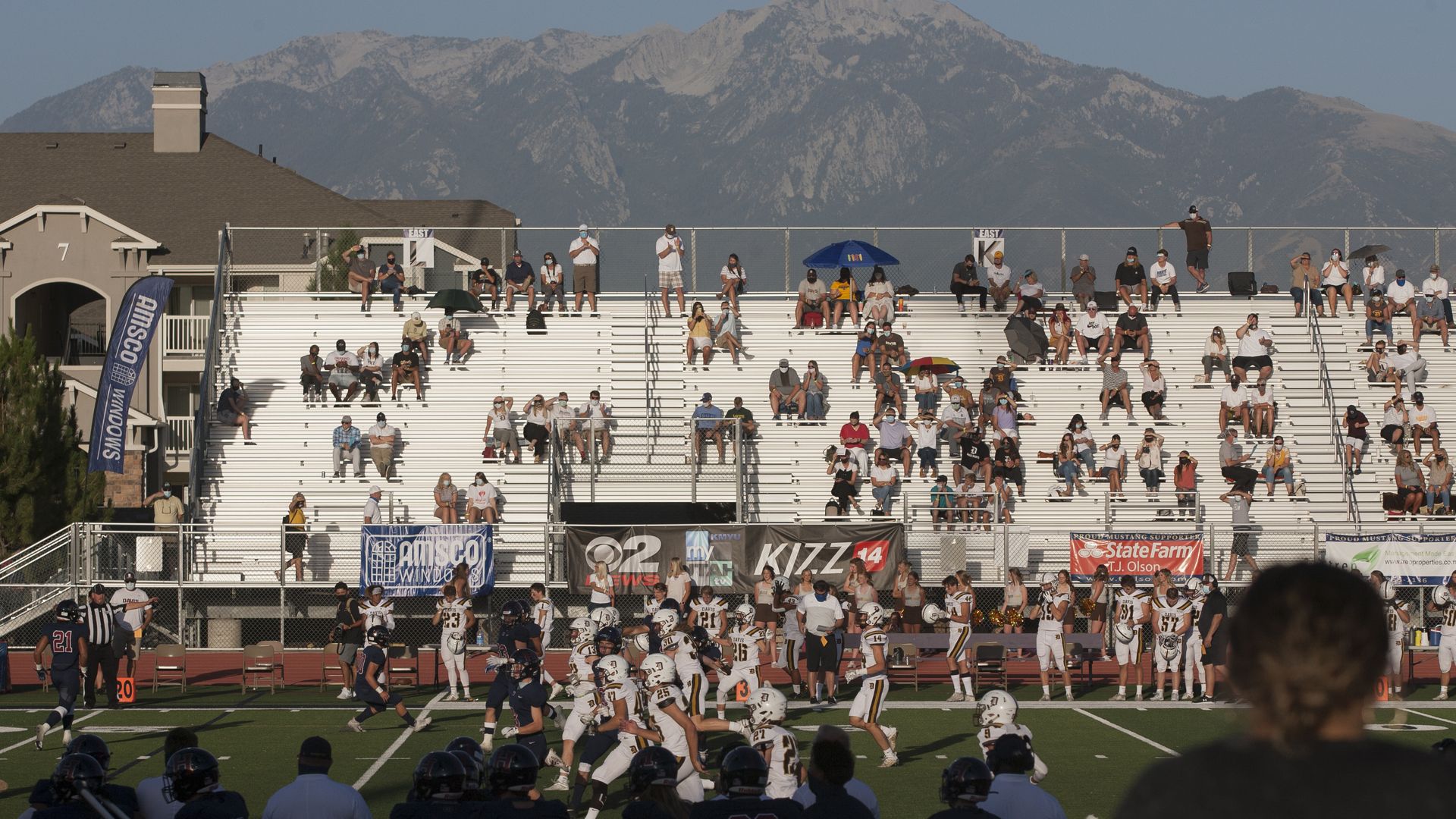 Herriman, Utah, was the center of the football universe on Thursday night, with Herriman High hosting Davis High in the first high school football game of 2020.
The state of play: Mustang Stadium can hold up to 4,000, but cheerleaders had to work with 25% capacity — just 700 Herriman fans and 200 Davis fans were allowed.
"There's like 12 of us in a family but we only get four tickets so I don't know. We're going to have to rotate throughout the season," said Rosie Hansen, whose brother plays for Herriman, via KSL-TV
What's next: 17 more states kickoff this month, and another 15 start in September and October. 14 states and Washington, D.C. have postponed football until 2021.
August (17): Alabama, Alaska, Arkansas, Idaho, Indiana, Iowa, Michigan, Missouri, Montana, Nebraska, North Dakota, Ohio, Oklahoma, South Dakota, Tennessee, Texas, Wyoming.
September (15): Arizona, Connecticut, Georgia, Kansas, Kentucky, Maine, Massachusetts, Mississippi, New Hampshire, New York, Pennsylvania, Rhode Island, South Carolina, West Virginia, Wisconsin.
October (2): Louisiana and New Jersey.
Moved to spring (14, plus D.C.): California, Colorado, Delaware, District of Columbia, Hawaii, Illinois, Maryland, Minnesota, New Mexico, Nevada, North Carolina, Oregon, Vermont, Virginia, Washington.
Undecided (1): Florida (meeting today).
Go deeper