NFL says its coronavirus positive test rate is under 1%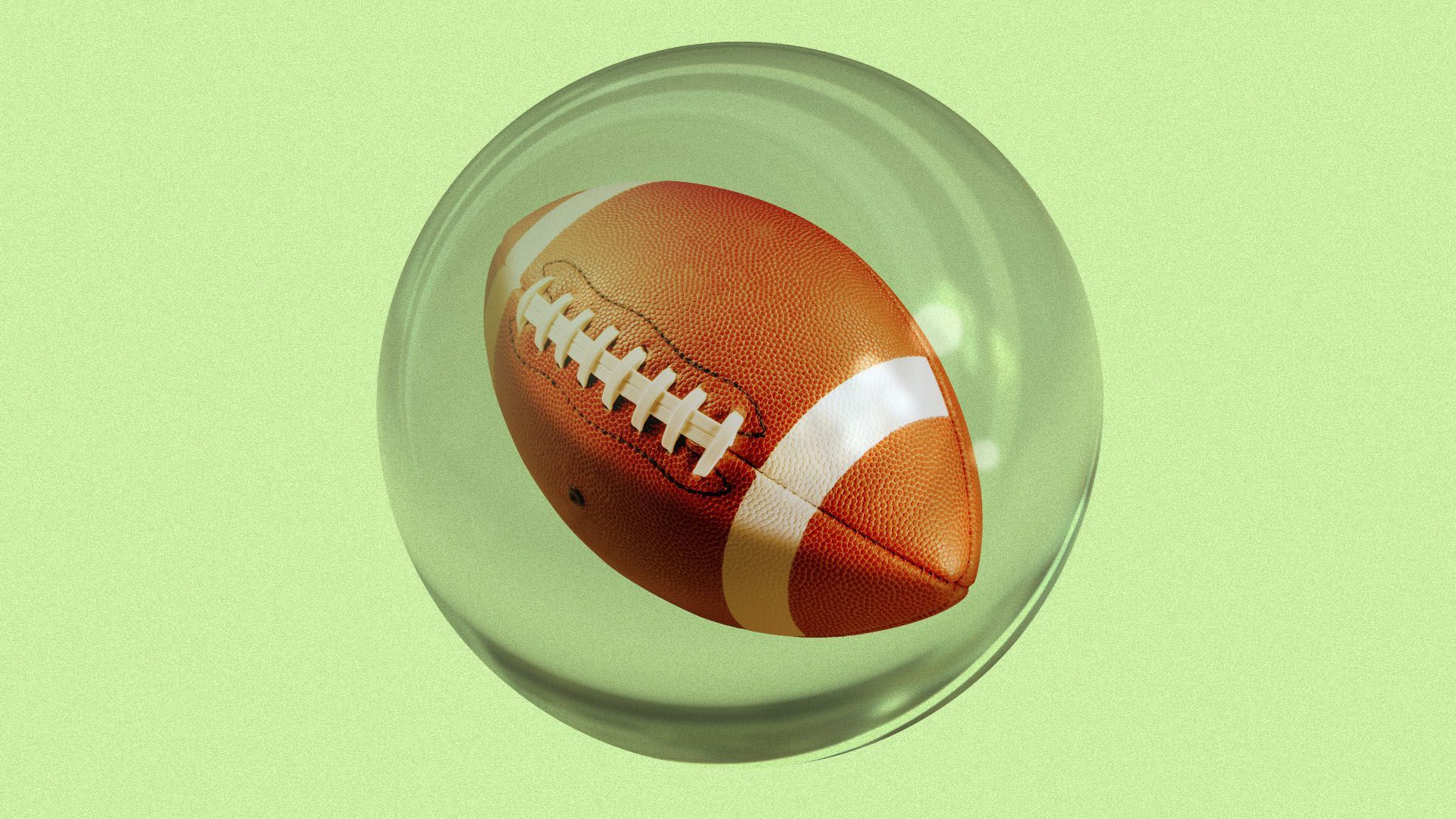 The NFL has conducted 109,075 coronavirus tests of players, coaches and staff through Tuesday, with a positive test rate of 0.46% overall and 0.81% among players, according to the league.
By the numbers: During the initial intake process, the league tested 9,983 people, with a positive test rate of 1.7% overall and 1.9% for players.
NFL chief medical officer Allen Sills told reporters during a conference call Wednesday that he was "not aware of anyone that has had severe illness up to this point."
What's next: Helmets came out at training camps for the first time on Wednesday, part of a gradual ramp-up process ahead of the season. As traditional practices get underway, it will be more difficult to remain socially distant.
The NFL has been testing players daily and had agreed with the NFL Players' Association to slow testing to every other day if the positivity rate fell below 5%.
But the two sides agreed Wednesday to extend daily testing of players through at least Sept. 5.
Go deeper