Trump says men may be "insulted" by Biden picking a woman for VP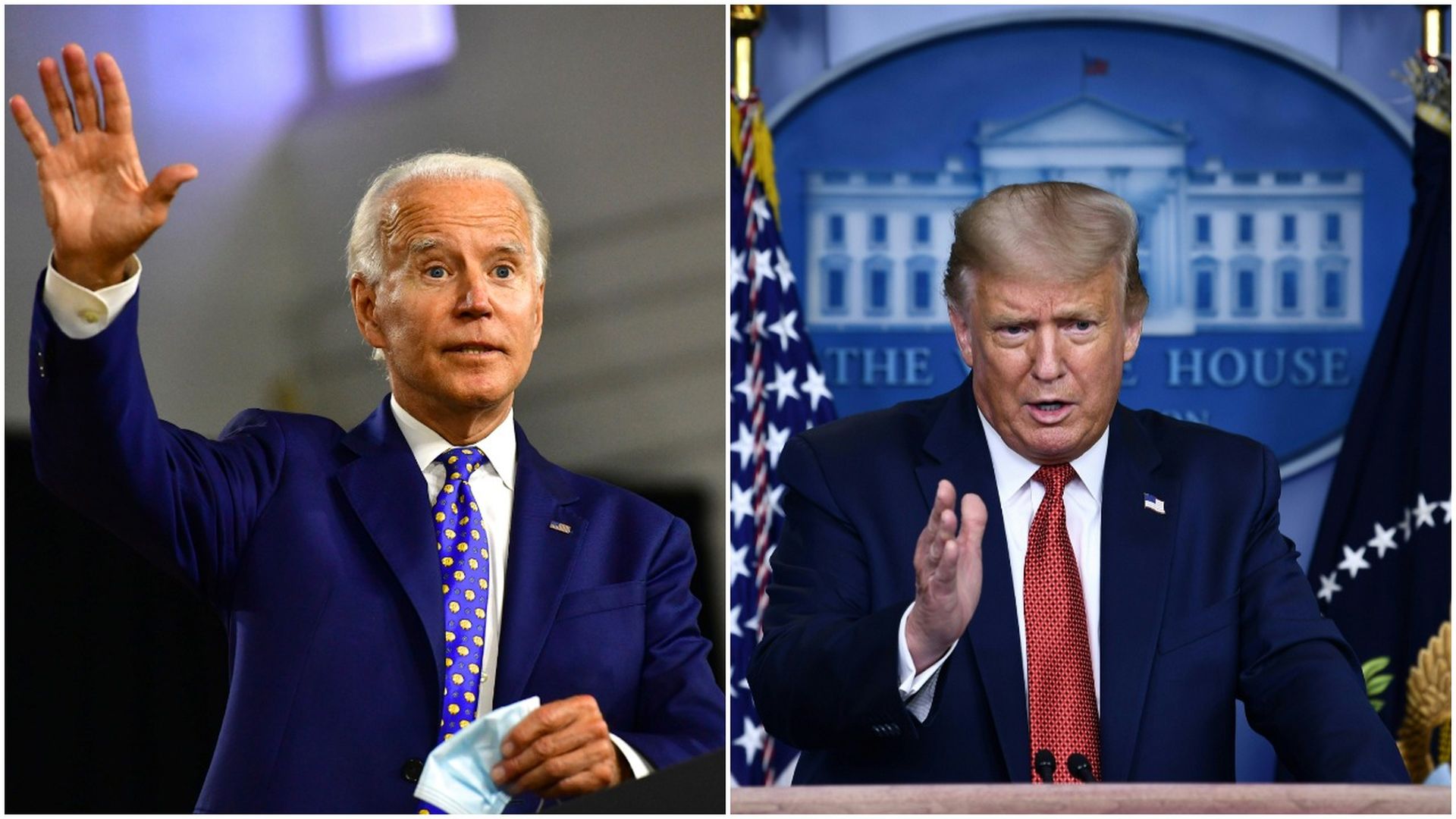 President Trump suggested Tuesday that some men feel "insulted" by Joe Biden's promise to choose a woman as his running mate, telling Fox Sports Radio that the former vice president has "roped himself into a certain group of people."
Why it matters: The comments come as Biden's campaign is expected to announce his pick imminently, drawing a close to a slow, deliberative process that has highlighted the fundamental differences between his campaign and Trump's re-election effort.
Biden's confidants have told Axios that they believe his choices for vice president have narrowed to Sen. Kamala Harris (D-Calif.) and former national security adviser Susan Rice.
The vice presidential nominee is slated to speak at the Democratic convention on Wednesday, according to a newly released schedule.
What he's saying: "I would be inclined to go a different route than what he's done," Trump said about Biden's promise to choose a woman. "He roped himself into a certain group of people. Some people would say men are insulted by that and some people would say it is fine."
Andrew Bates, the rapid response director for Biden's campaign responded: "Donald Trump is easily threatened. And because of his insulting negligence and erratic, failed leadership, over 5 million Americans have been infected with coronavirus, over 160,000 died, and tens of millions remain jobless."
Between the lines: Biden's VP pick is especially important for Team Trump, advisers told Axios' Jonathan Swan.
If Biden's running mate is hard to depict as a wild-eyed radical, it could undercut Trump's strategy of trying to convince voters Biden is an empty vessel to be filled by the policies of the "radical left."
Go deeper