Fauci: "Not great" chances that COVID-19 vaccine will be 98% effective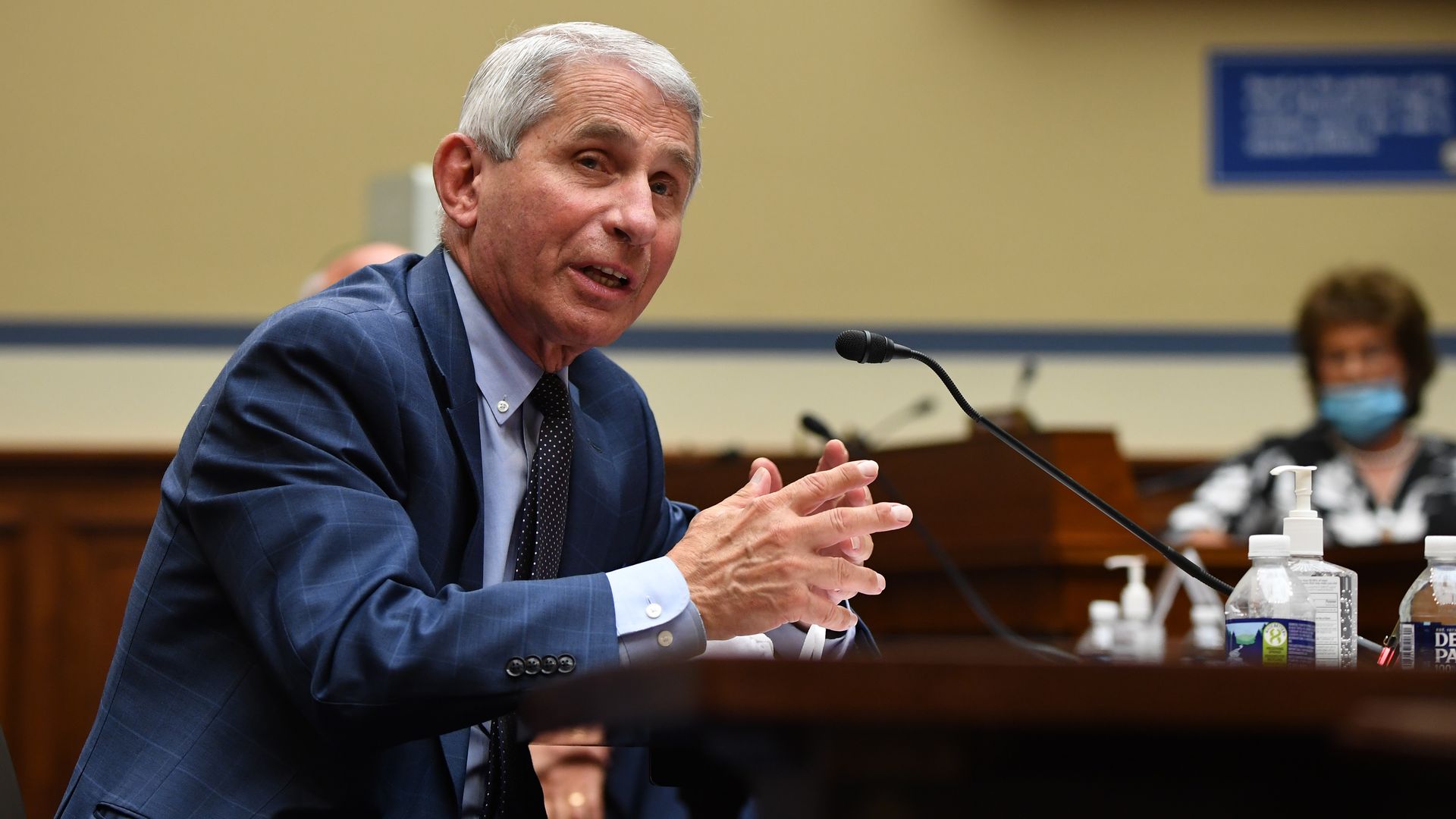 Anthony Fauci, director of the National Institute of Allergy and Infectious Diseases, said Friday that the chances of a coronavirus vaccine having 98% or more guaranteed protection are "not great," per CNBC.
Yes, but: The Food and Drug Administration says it's prepared to authorize a coronavirus vaccine so long as it's safe and reduces a person's risk of a COVID-19 infection by 50%.
FDA commissioner Stephen Hahn argues that while a higher benchmark would be ideal, 50% guaranteed protection is an acceptable standard, given the circumstances.
"For the most part, I think, infectious disease experts have agreed that that's a reasonable floor, of course hoping that the actual effectiveness will be higher," Hahn said in July.
What he's saying: Fauci told attendees at Brown University's School of Public Health during a Q&A session that, "The chances of it being 98% effective is not great, which means you must never abandon the public health approach."
"We don't know yet what the efficacy might be. We don't know if it will be 50% or 60%. I'd like it to be 75% or more."
"You've got to think of the vaccine as a tool to be able to get the pandemic to no longer be a pandemic, but to be something that's well controlled," he added.
Go deeper