New York attorney general files lawsuit to dissolve NRA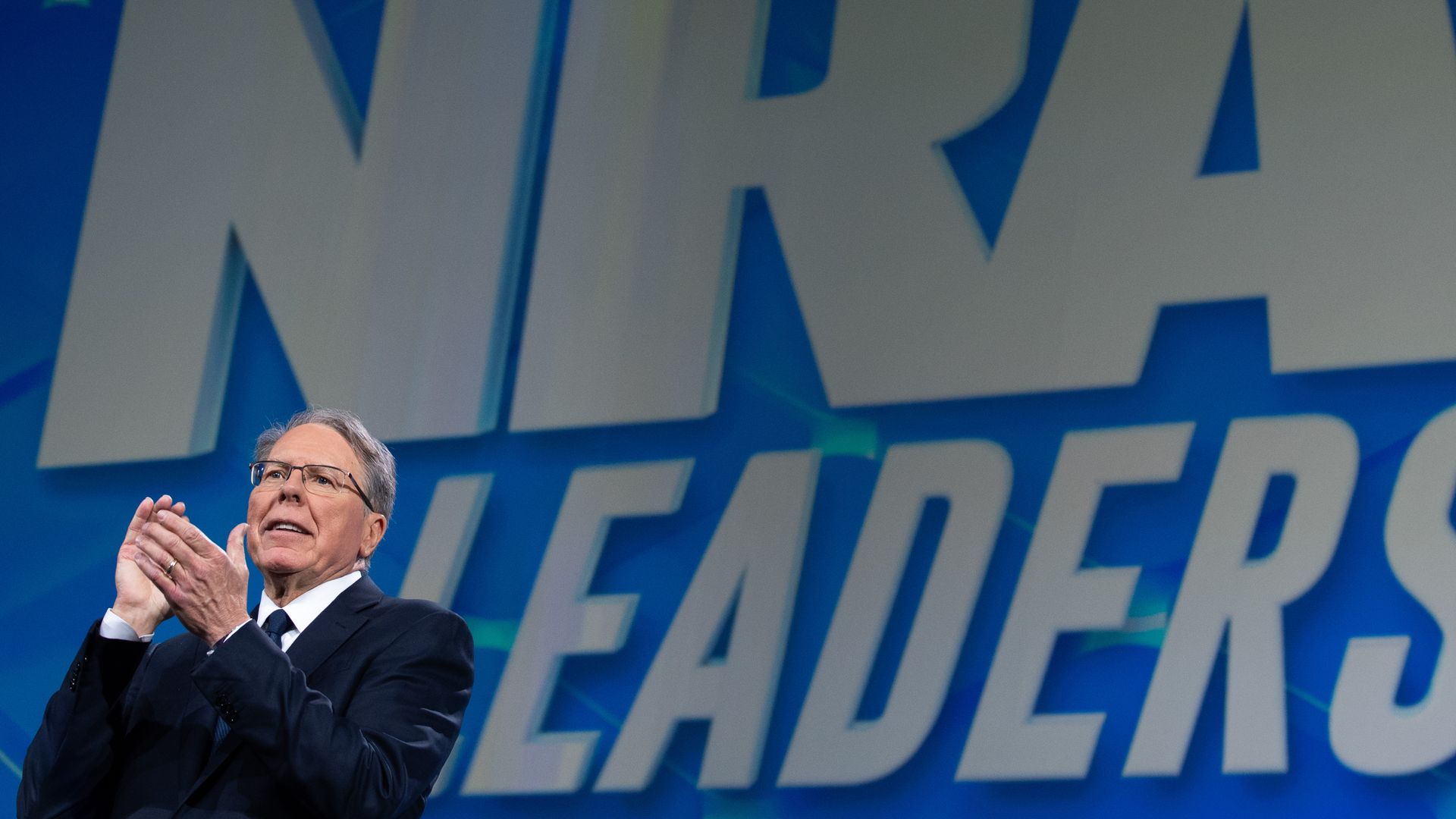 New York Attorney General Letitia James filed a lawsuit Thursday to dissolve the National Rifle Association, alleging the group committed fraud by diverting roughly $64 million in charitable donations over three years to support reckless spending by its executives.
Why it matters: The NRA is the most powerful gun lobby in the country and receives a huge amount in donations each year, but New York's investigation claims that CEO Wayne LePierre and other top leaders undermined the organization's mission for their own personal benefit.
"The NRA's influence has been so powerful that the organization went unchecked for decades while top executives funneled millions into their own pockets," James said in a statement.
The NRA has operated in New York since 1871. The suit charges the organization as a whole, in addition to four top executives, including LaPierre.
D.C.'s attorney general also simultaneously filed a similar lawsuit against the organization's foundation.
What they're saying: When asked by reporters Thursday why New York's attorney general office is in favor of dissolving the NRA instead of targeting specific people in the organization, James said: "Because the corruption was so broad. And because of the level of waste. And because they have basically destroyed all of the assets of the operation."
President Trump told reporters in response to the news: "That's a very terrible thing that just happened. I think the NRA should move to Texas and lead a very good and beautiful life. And I've told them that for a long time … this has been going on for a long time, they've been absolutely decimated by the cost of that lawsuit."
The other side: The NRA vowed to fight back against the lawsuit in a series on tweets on Thursday, stating, "This was a baseless, premeditated attack on our organization and the Second Amendment freedoms it fights to defend. You could have set your watch by it: the investigation was going to reach its crescendo as we move into the 2020 election cycle."
"It's a transparent attempt to score political points and attack the leading voice in opposition to the leftist agenda. This has been a power grab by a political opportunist – a desperate move that is part of a rank political vendetta."
Go deeper