Updated Aug 5, 2020 -

World
Beirut explosion: Death toll rises to 135, officials under house arrest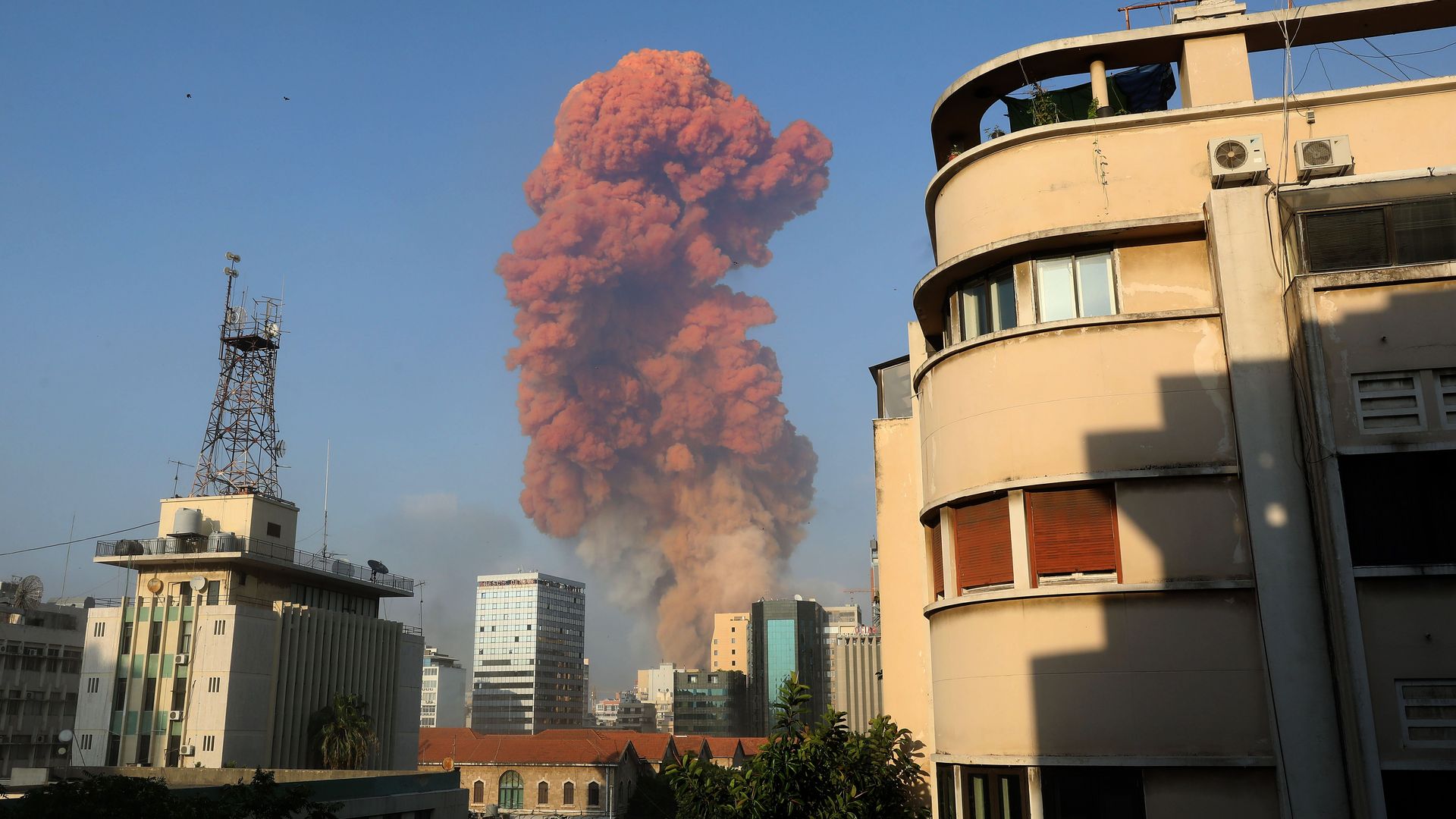 The death toll from Tuesday's explosion in Beirut, Lebanon has now surpassed 130, including at least one U.S. citizen, amid a search for answers as to why a huge store of ammonium nitrate was left unsecured near the city's port for nearly seven years.
What we know: The government says around 5,000 people are injured. Defense Secretary Mark Esper said current indications are that the massive explosion was accidental, despite President Trump's puzzling claim on Tuesday evening that it appeared to be a bomb attack.
Prime Minister Hassan Diab said the explosions occurred at a warehouse that had been storing 2,750 tons of ammonium nitrate for over six years.
It's unclear what caused the explosion, or why the materials were apparently left unsecured for so long.
Economy Minister Raoul Nehme blamed "incompetence and really bad management." Diab vowed that those responsible would be punished.
Beirut's governor, Marwan Abboud, says half the city is seriously damaged and 250,000-300,000 people have been left homeless.
Breaking it down: The ammonium nitrate, a material used in explosives as well as fertilizer, appears to have been impounded from a Russian-owned, Moldovan-flagged ship sailing from Georgia to Mozambique in September, 2013. per al-Jazeera.
The ship docked in Beirut after experiencing technical problems, per the report.
Customs officials repeatedly sought to have the material removed — by exporting it, by selling it, or by giving it to the Lebanese Army. Ultimately, it remained in the port hangar.
Several port officials are currently under house arrest.
Details: Eyewitness videos show smoke billowing from an initial explosion, followed by a second, far more powerful explosion.
The U.S. Embassy in Beirut has warned all who can to remain indoors and wear masks due to "reports of toxic gases released in the explosion." However, many now lack windows.
The big picture: The human suffering is immense in a country already struggling with a crippling financial crisis and the ongoing effects of the coronavirus pandemic, as well as a massive refugee population.
Windows were blown from buildings across entire city blocks, some several miles away. Severely damaged hospitals have been treating patients with limited supplies, in some cases by flashlight.
Much of the city now appears uninhabitable. Beirut's mayor compared the damage to Hiroshima.
Downtown Beirut is quite compact, with roughly 360,000 people living in the city and over 2 million in the larger metro area.
Most of Lebanon's grain supply and other crucial exports flowed through the now-destroyed port.
Several countries have offered humanitarian aid, but there are serious doubts in Lebanon that it will match the level of need in a country with an insufficient food supply, collapsing economy, destroyed port and rubble-filled capital city.
On the scene: "Survivors walked by, moving faster than the jammed-up traffic. To anyone who appeared unhurt, people called out, 'alhamdulillah al-salama,' or, roughly translated, thank God for your safety," writes the NYT's Vivian Yee, who was injured in the blast.
In photos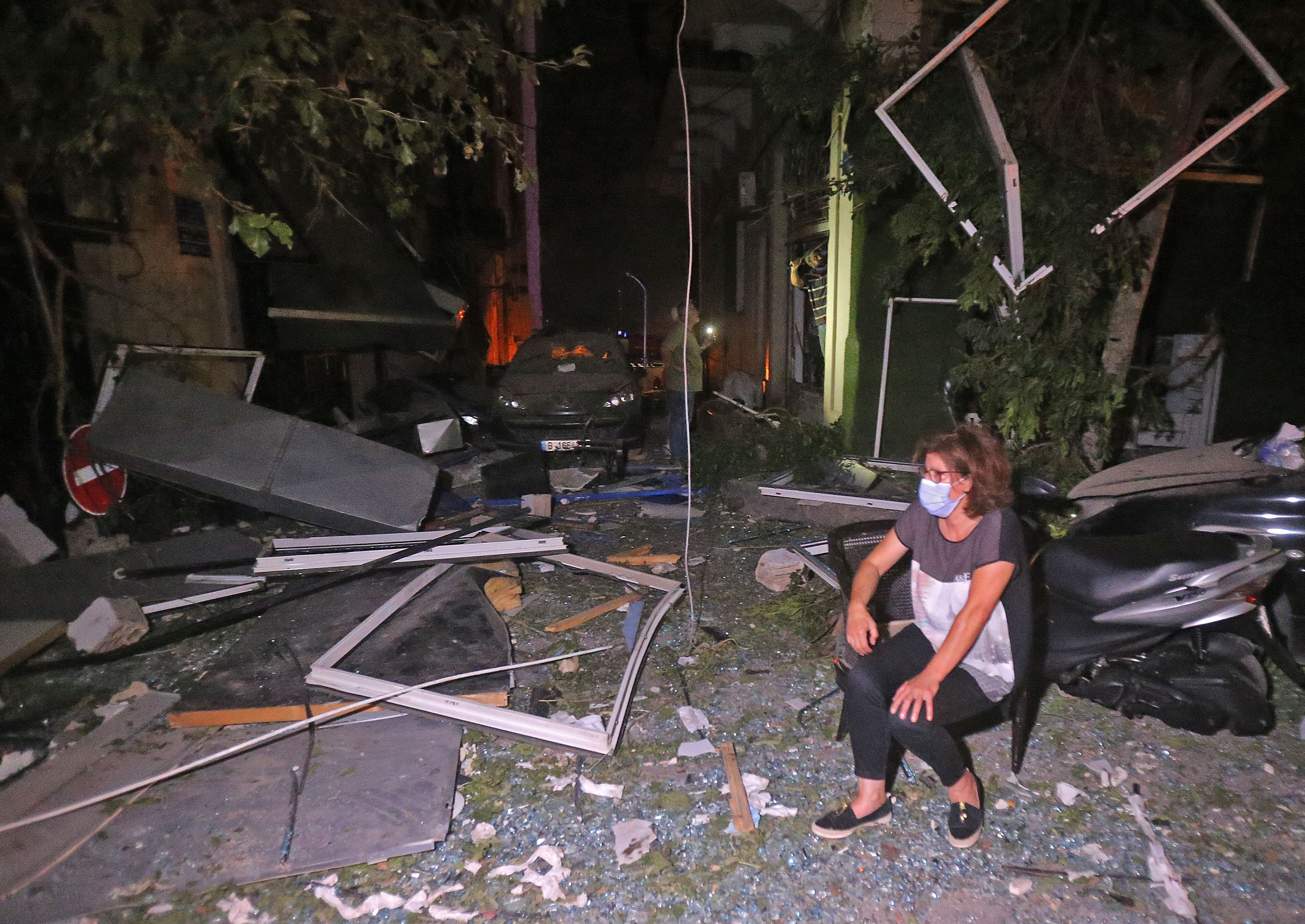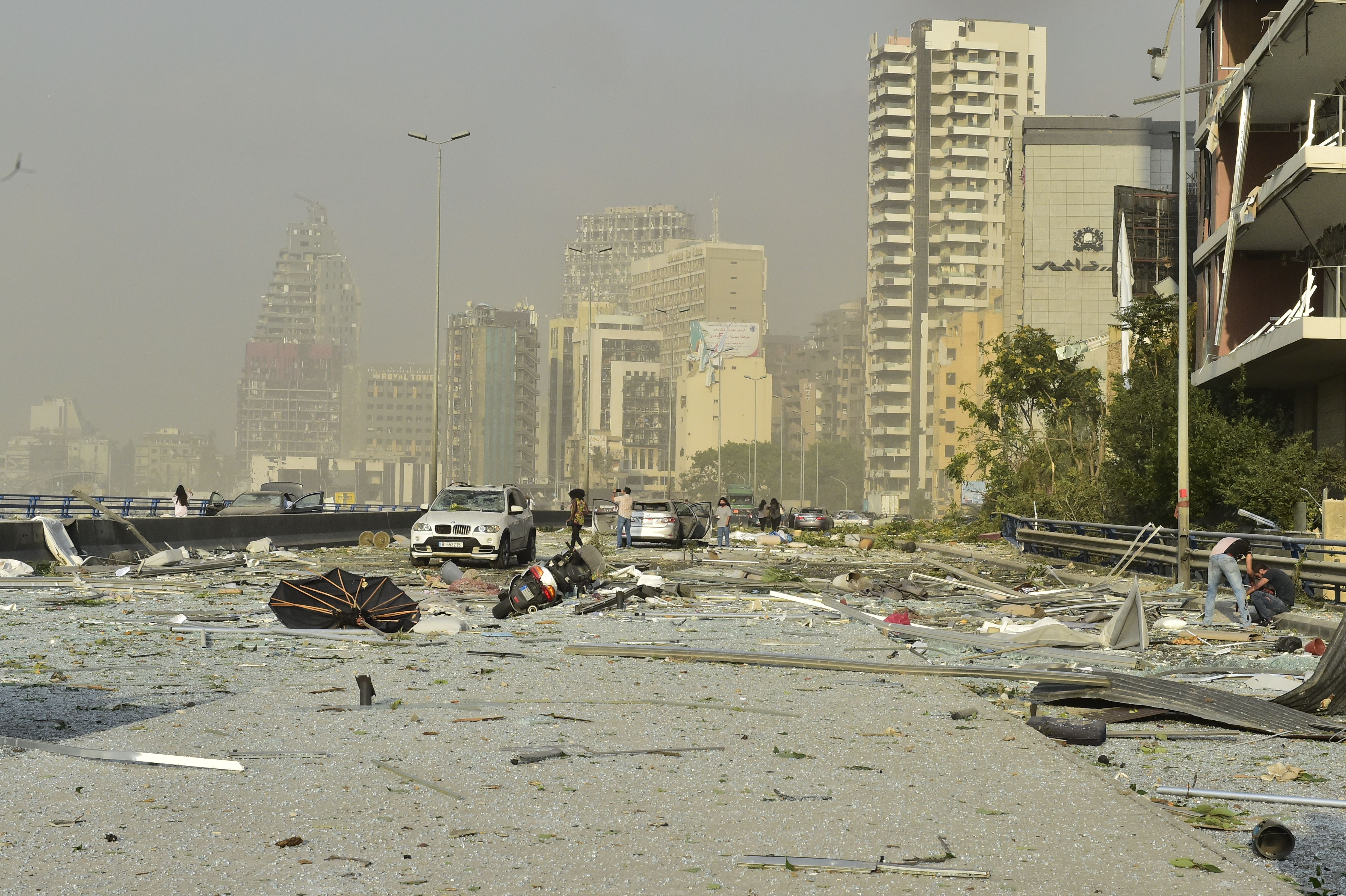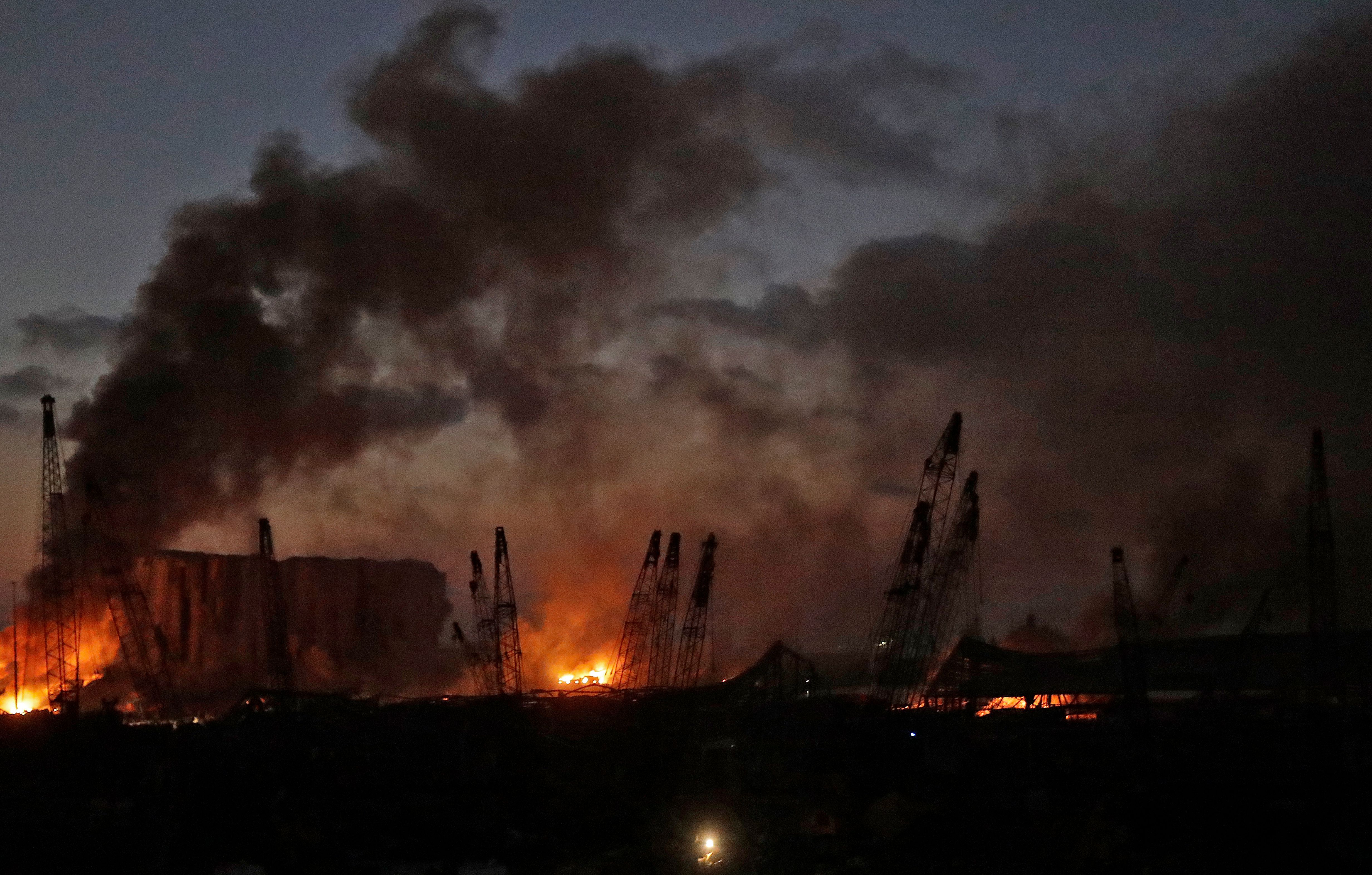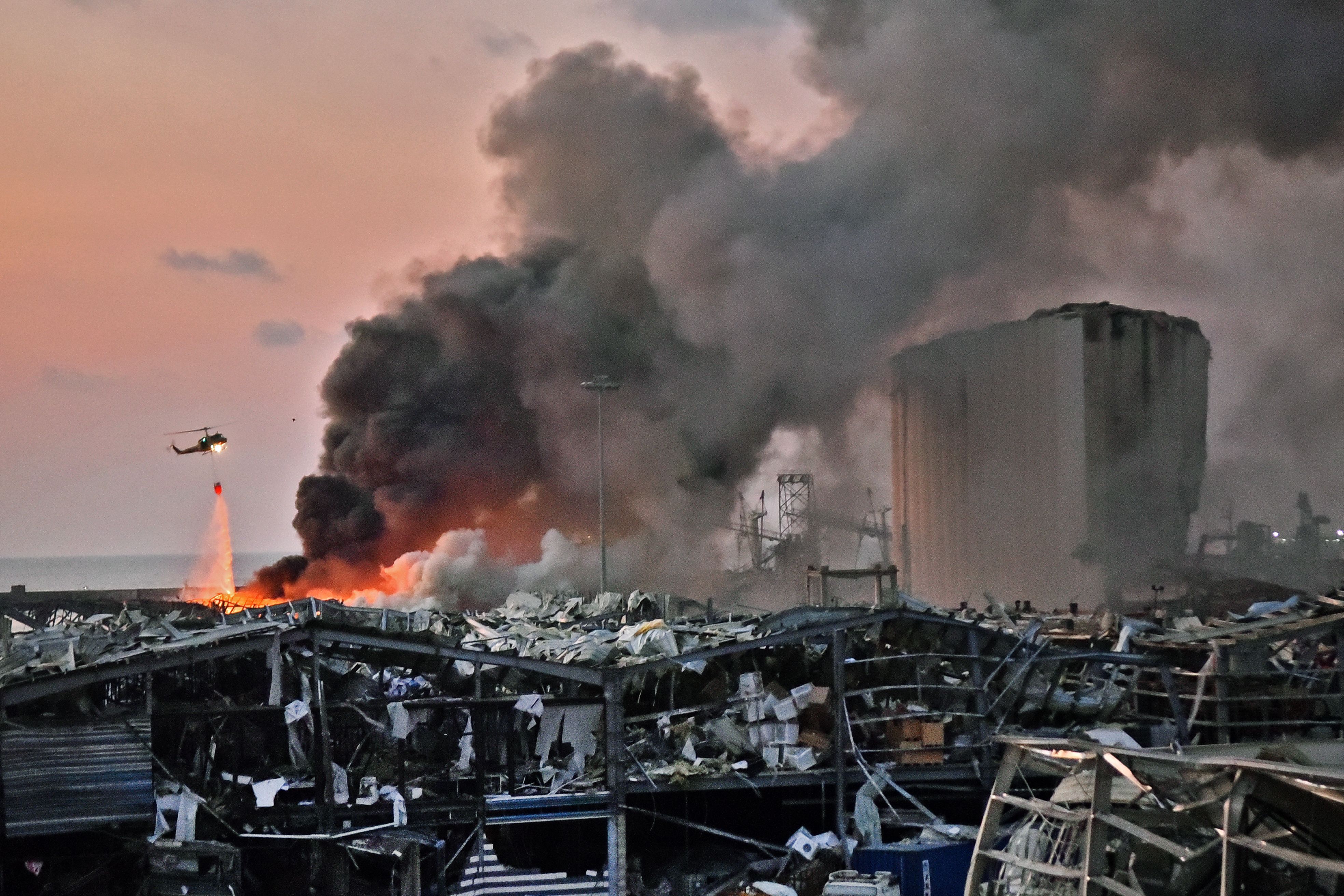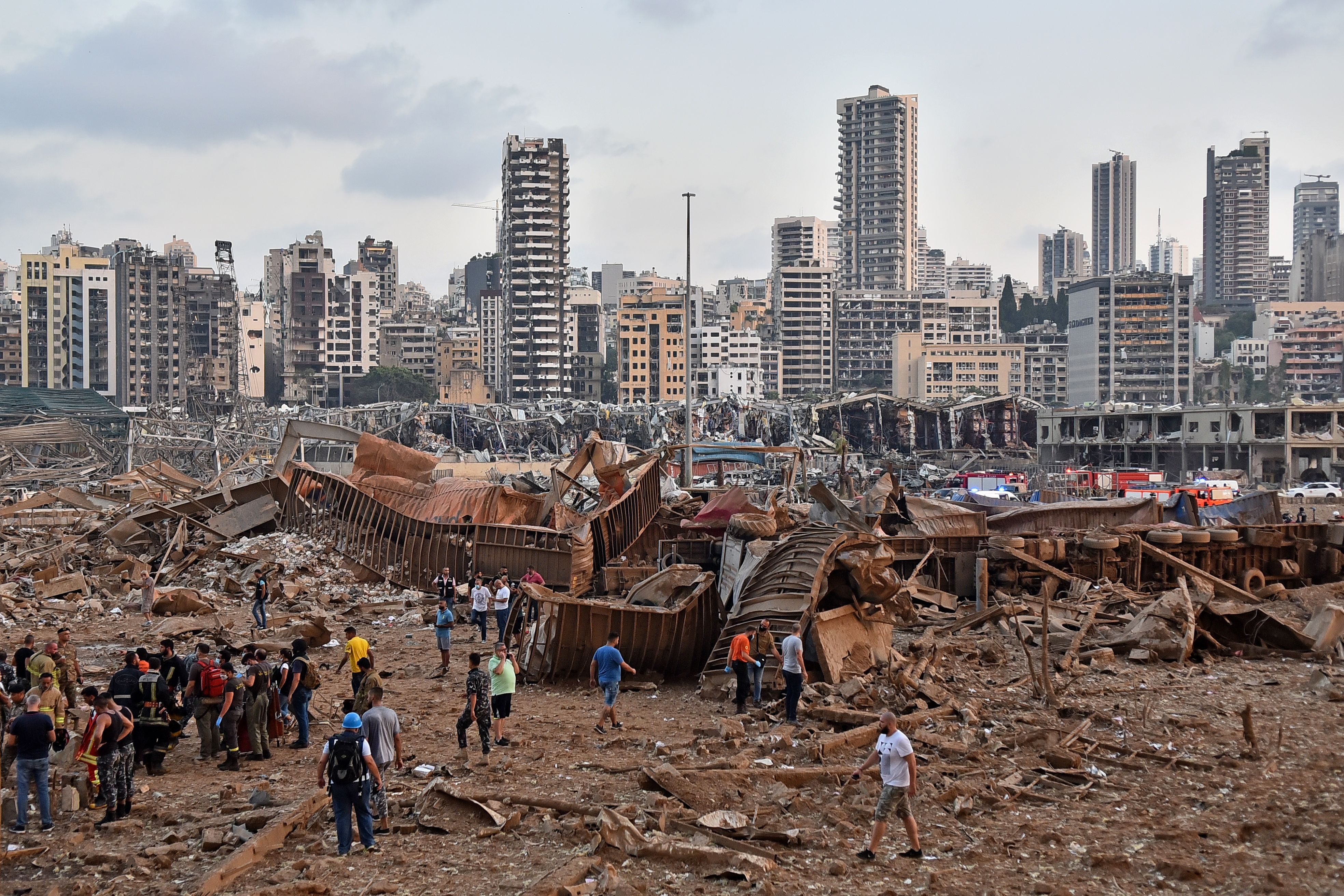 Go deeper