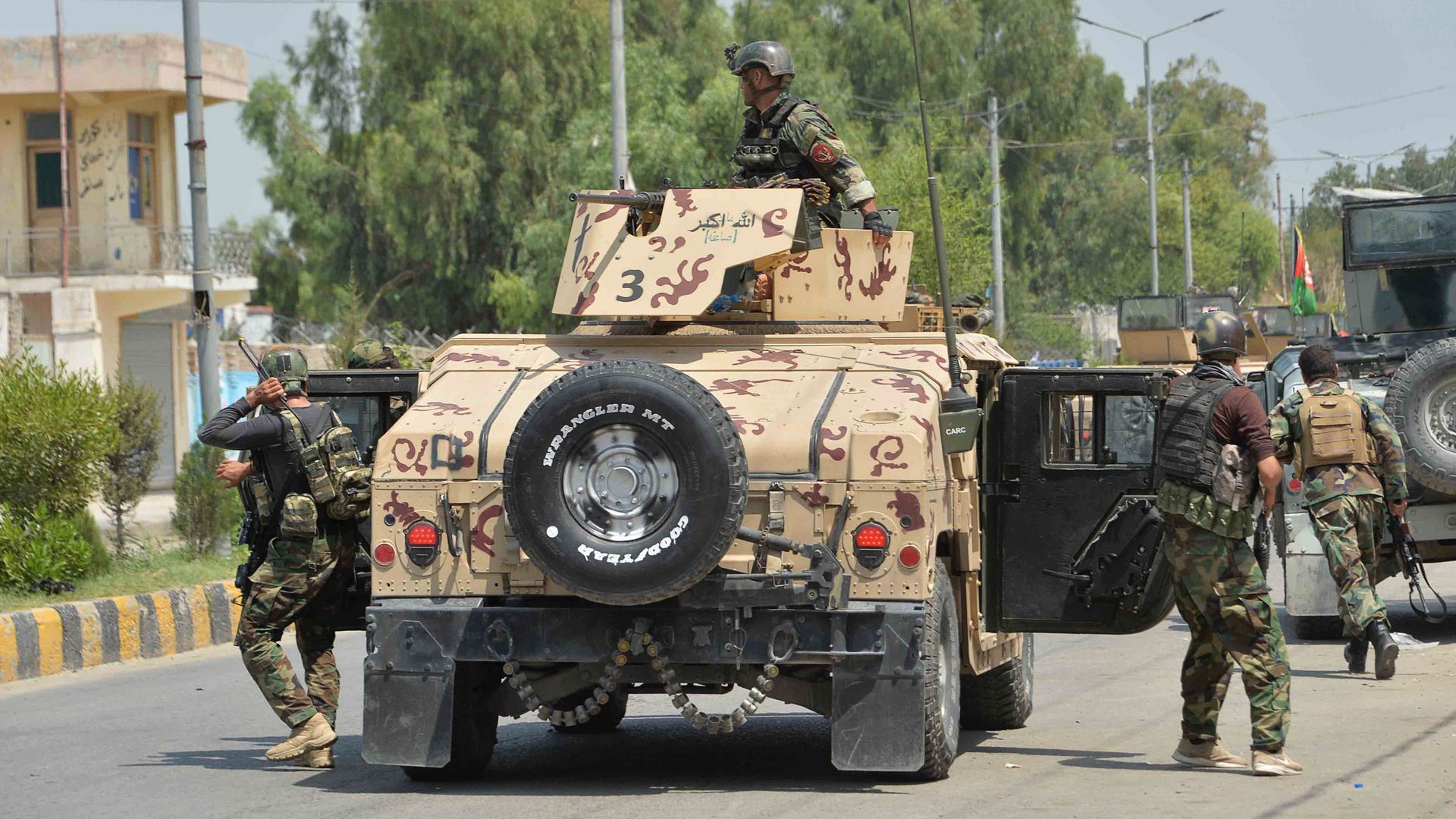 An Islamic State attack on a prison in Jalalabad, Afghanistan, turned into a nearly daylong gun battle that saw more than 1,000 Islamic State and Taliban prisoners escape, report the New York Times' Zabihullah Ghazi and Mujib Mashal.
Driving the news: The attack, which started with a car bomb before morphing into an ongoing battle with machine guns and rocket-propelled grenades, left at least 21 people dead and 43 people wounded.
It came at the tail end of a three-day ceasefire between the Afghan government and the Taliban, coinciding with the Eid al-Adha holiday.
Why it matters: It showcases the Islamic State's potential to act as a spoiler in the ongoing peace process between the Afghan government and the Taliban.
The government has long claimed that the Islamic State and the Taliban can share resources and overlap, though the Taliban denied any responsibility in this attack.
Go deeper