Isaias regains hurricane strength as it nears Carolinas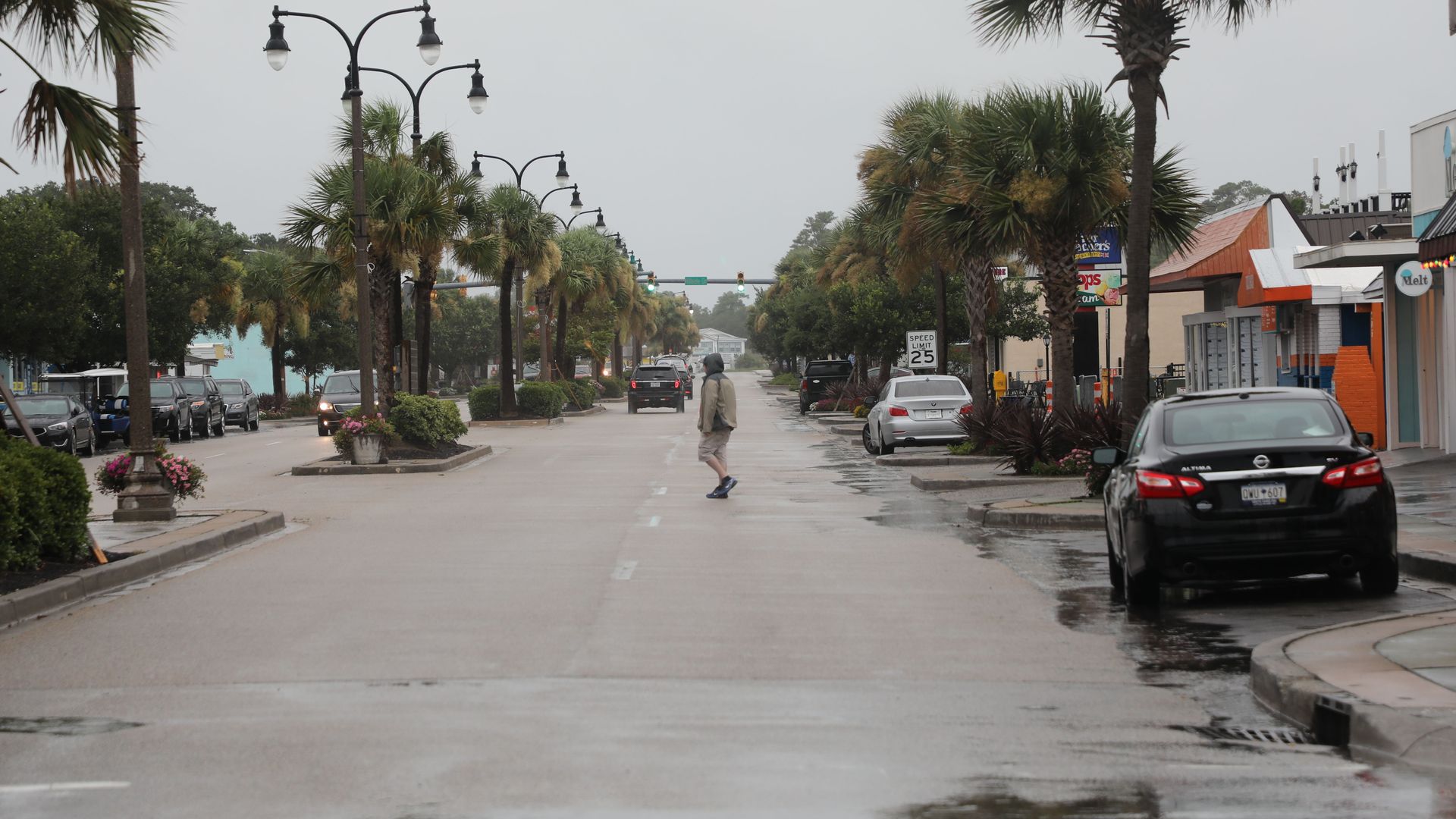 Hurricane Isaias is expected to make landfall Monday night with "dangerous winds and storm surge," the National Hurricane Center (NHC) said in an 8 p.m. update.
The latest: Isaias reached hurricane strength Monday evening. A tropical storm warning has been extended into Maine, and a tornado watch has been issued for parts of the Carolinas until 2 a.m.
A storm surge warning is in effect the North Carolina and Virginia border. A hurricane warning is in effect from South Santee River, S.C., to Surf City, N.C.
Two-to-four inches of rain fell from Miami to Palm Beach and "a few hundred customers" lost power as Isaias skirted Florida's east coast Sunday, per the Miami Herald, which notes little damage had been reported by Sunday evening.
What to watch: "It's going to be a teetering thing ... a strong storm or really weak hurricane," according to National Weather Service Charleston meteorologist Rebecca Davidson, the Post and Courier reports. "It's been an interesting storm, that's for sure."
The big picture: Isaias pummeled the Bahamas and parts of Puerto Rico and the Dominican Republic as a Category 1 hurricane Friday before being downgraded to a tropical storm Saturday evening.
Isaias strengthened slightly as it brushed past Florida's east coast, per the NHC.
Isaias is expected to continue up the East Coast of the U.S. through the middle of this week, mostly as a strong tropical storm.
The state of play: North Carolina evacuations began Saturday evening in Holden and Ocean Isle beaches and Hatteras and Ocracoke islands.
South Carolina Gov. Henry McMaster (R) tweeted Saturday, "Evacuations are unnecessary, but please take personal precautions."
Editor's note: This article has been updated with new details throughout.
Go deeper