Gohmert to use hydroxychloroquine in coronavirus treatment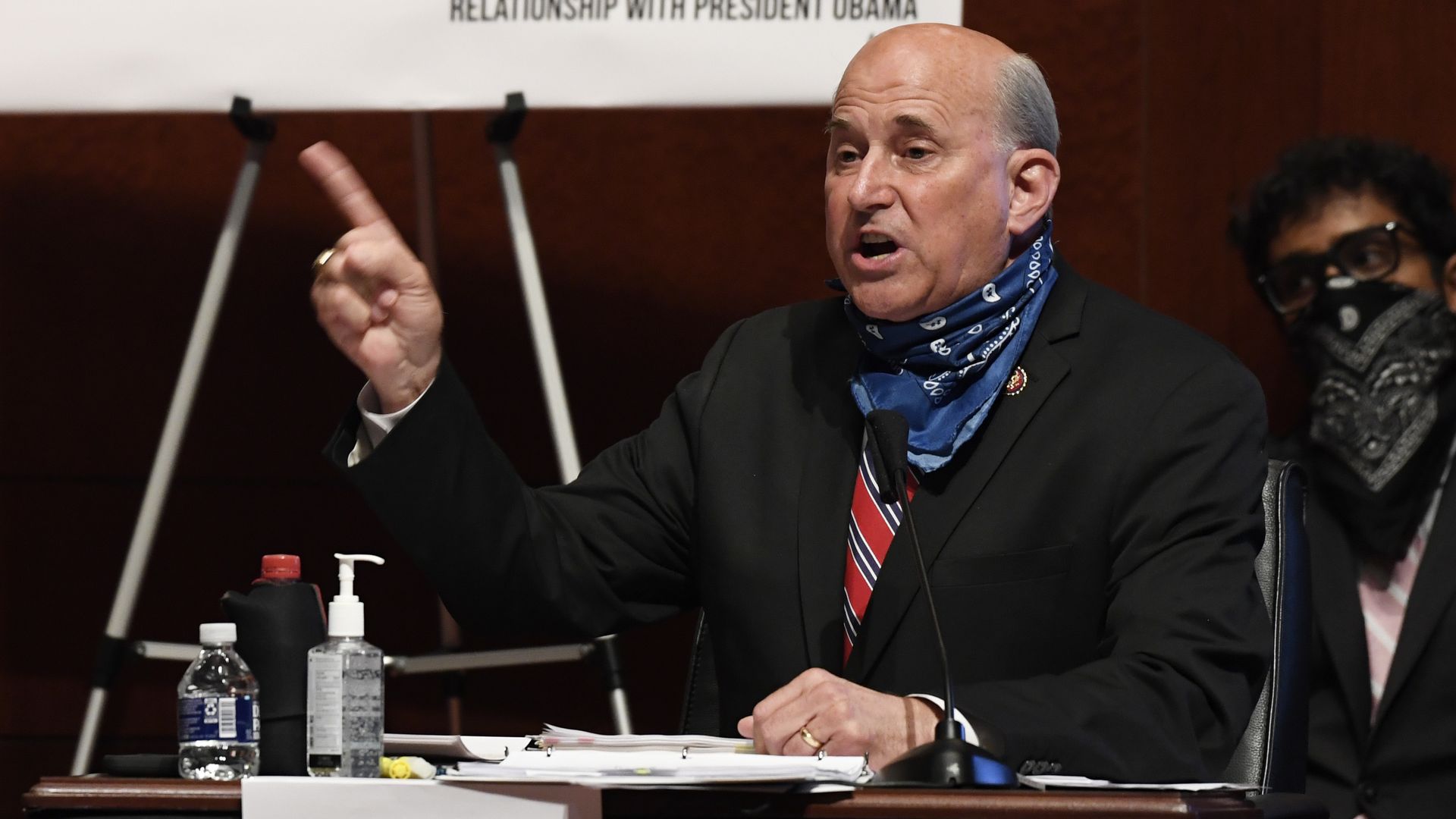 Rep. Louie Gohmert (R-Texas) told Fox News Wednesday that he plans to take hydroxychloroquine as part of his treatment for COVID-19.
Why it matters: Per Anthony Fauci, all of the randomized, controlled clinical trials for the anti-malarial have consistently shown that hydroxychloroquine is ineffective in the treatment of coronavirus.
What he's saying: "My doctor and I are all in," Gohmert said in an interview with Fox News' Sean Hannity.
"I got a text before I came on from a friend doctor who just found out he had it, and he started the regimen too — zinc and hydroxychloroquine. And that will start in a day or two, so thank you," he said after Hannity asked him if he would take hydroxychloroquine.
Of note: Gohmert suggested, without evidence, in a video about his coronavirus diagnosis earlier Wednesday that wearing a mask may have contributed to him testing positive. He has rarely been seen wearing a mask in Congress.
Following Gohmert's diagnosis, House Speaker Nancy Pelosi told Democrats Wednesday evening she would require masks to be worn on the floor of the House.
Go deeper: Hydroxychloroquine failed to prevent coronavirus infections
Go deeper