Florida to close state-run coronavirus testing sites ahead of storm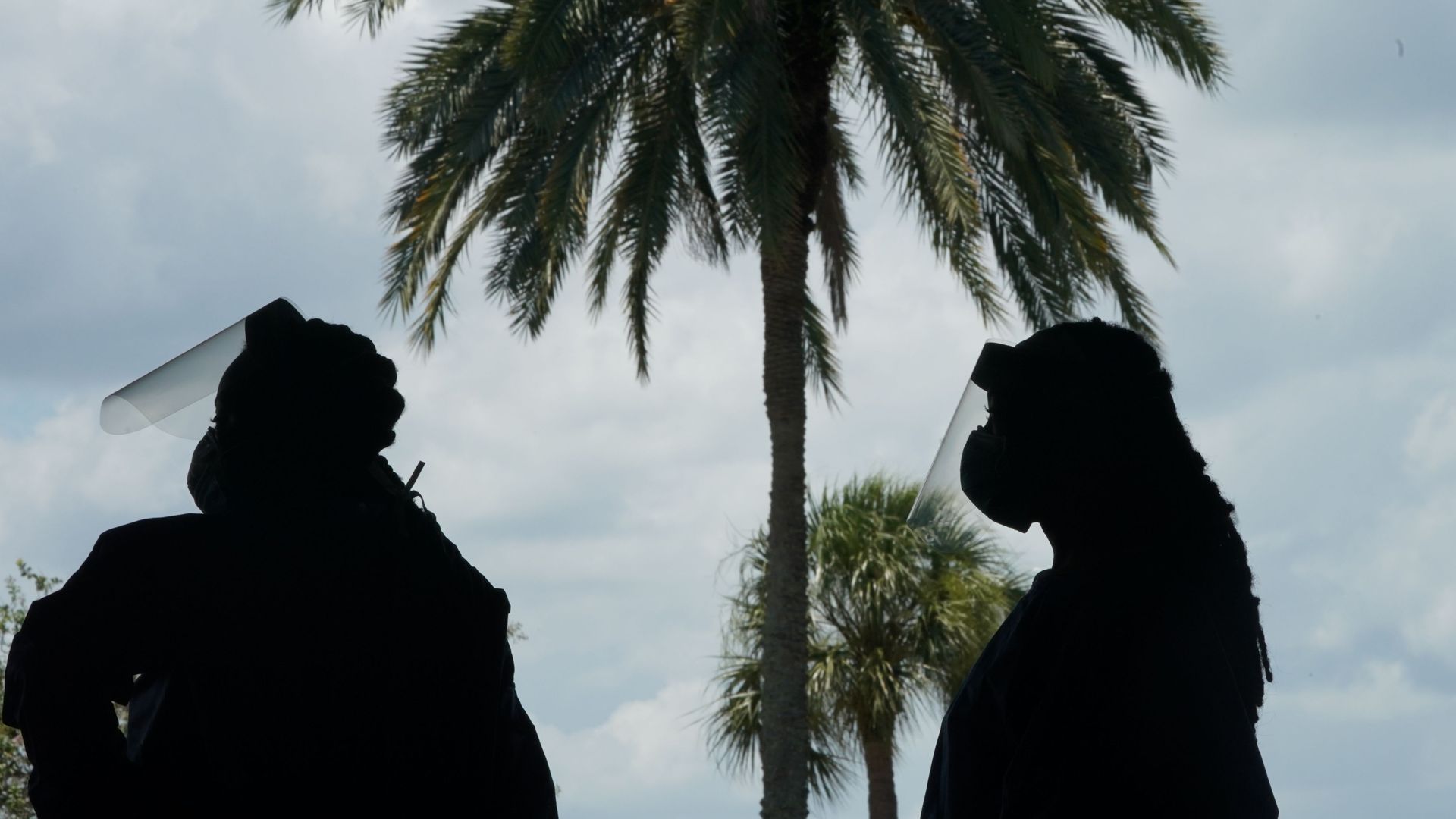 The Florida Division of Emergency Management announced Wednesday all state-supported coronavirus testing sites will temporarily close this week ahead of the anticipated arrival of a weather system that's expected to become a tropical storm.
Why it matters: Florida has reported more than 450,00 cases and over 6,300 deaths from COVID-19, including a record 216 deaths in 24 hours announced Wednesday. "All sites have free standing structures including tents and other equipment, which cannot withstand tropical storm force winds, and could cause damage to people and property if not secured," the emergency management's statement said.
What to expect: The potential tropical cyclone is forecast to impact Florida with "heavy rains and strong winds arriving to South Florida as early as Friday," per the statement.
Florida Division of Emergency Management said the testing sites would remain closed from 5 p.m. Thursday and reopen on a rolling basis.
All sites are anticipated to be reopened at the latest by 8 a.m., Wednesday, August 5.
Of note: Free COVID-19 testing remains available through local County Health Departments.
Go deeper