Pentagon chief says U.S. will pull nearly 12,000 troops from Germany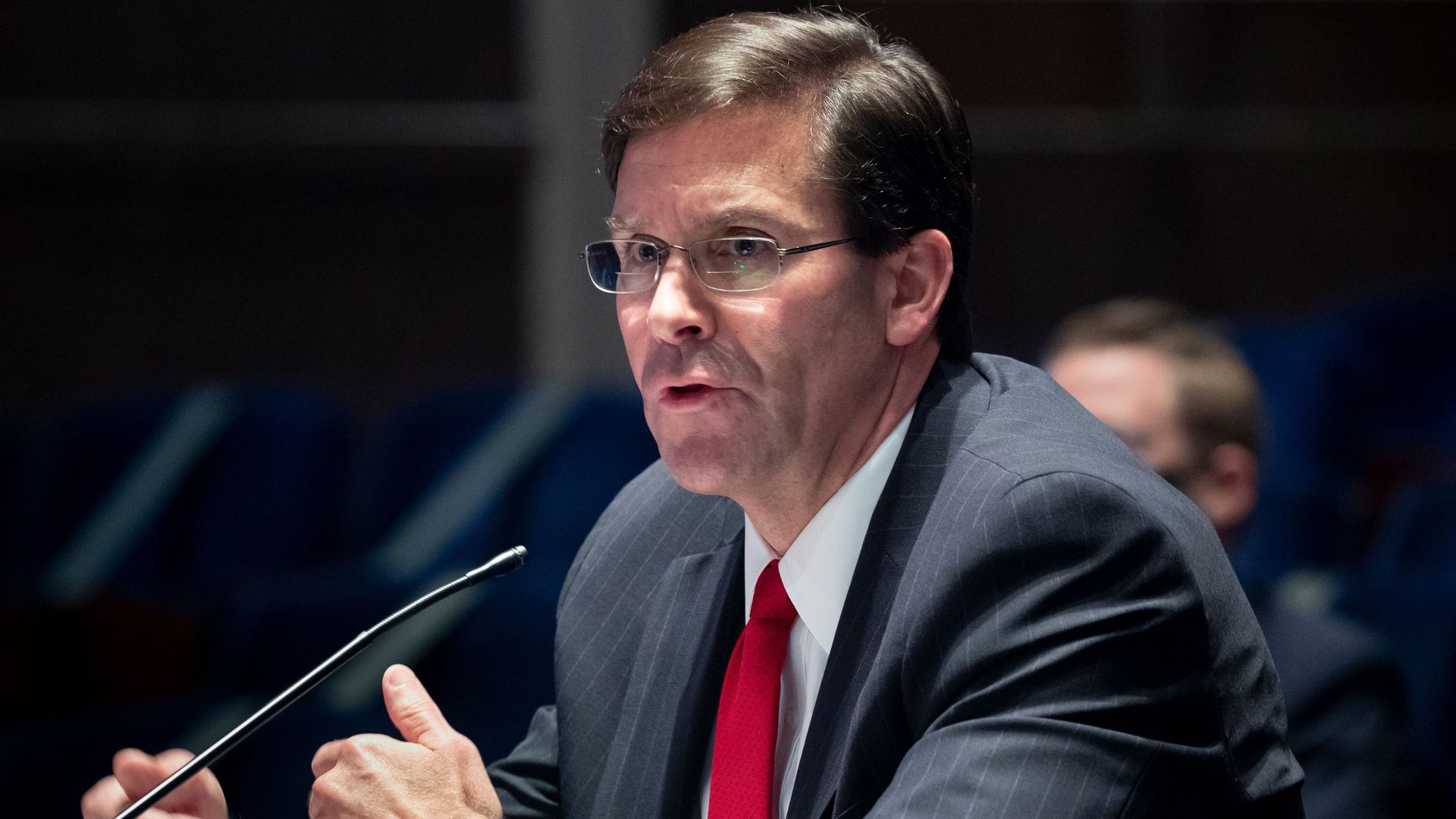 The U.S. will bring about 6,400 troops home from Germany and move about 5,400 more to other countries in Europe, Defense Secretary Mark Esper announced Tuesday.
Why it matters: President Trump has expressed a desire to remove the troops in the past, accusing Germany of "delinquent" payments to NATO. But the idea has been met with some bipartisan opposition in Congress, as many lawmakers believe removing troops would encourage Russian aggression
Where it stands: The withdrawal will leave some 24,000 troops in the country. Pentagon officials have told lawmakers it will take years to complete.
Esper claimed the removal and rearrangement "will strengthen NATO, enhance the deterrence of Russia, and meet the other principles I set forth."
What they're saying: 22 Republicans on the House Armed Services Committee implored Trump to drop his plans to move troops out of Germany in June, arguing that it would undermine the training and readiness of U.S. and allied forces and cause "serious logistical challenges."
Peter Beyer, an ally to German Chancellor Merkel, said in June that the move is "completely unacceptable" and will damage U.S.-German relations.
Sen. Mitt Romney (R-Utah) said Wednesday that the plan is "a slap in the face at a friend and ally when we should instead be drawing closer in our mutual commitment to deter Russian and Chinese aggression. And it is a gift to Russia coming at a time when we just have learned of its support for the Taliban and reports of bounties on killing American troops."
Go deeper