Snapchat releases first-ever diversity report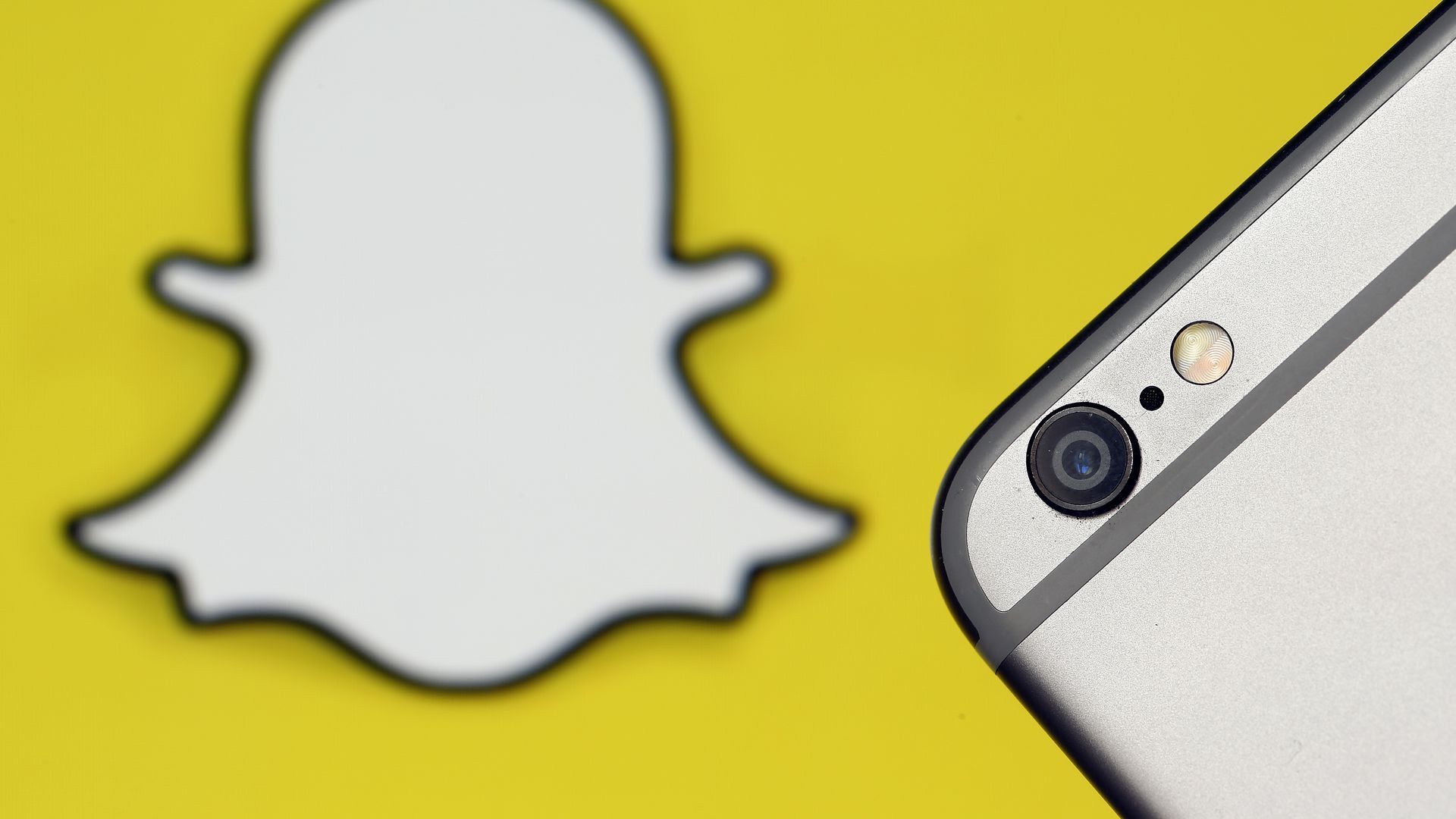 Snapchat on Wednesday released its first-ever diversity report, showing that the company is still slightly behind its peers in terms of equal representation of people of color and women, especially on its technology teams, but that it's made progress adding more women to its leadership team.
Why it matters: It's taken a while for the 9-year-old Los Angeles-based tech firm to publicly confront its diversity shortcomings on paper. But incidents, like settlement payouts to laid-off women, have pushed the firm to take the issue much more seriously.
The big picture: The report was released at the same time that the CEOs of four of its tech peers — Facebook, Google, Amazon and Apple — were testifying on Capitol Hill about antitrust, capturing most of the attention of reporters and the tech industry.
Details: The report finds that while gender disparities are stark on certain teams, Snapchat has made some improvements.
Women still only make up 16% of Snapchat's tech teams and just 7% of its tech teams' leadership.
Overall, women made up 32.9% of Snap's global workforce in 2019, an increase of 0.9% from 2018. The company says it's added more women to leadership roles and has retained more as well.
Black and Hispanic people are underrepresented in Snap's U.S. business, representing 4.1% and 6.8% of the workforce, respectively. In 2019, overall representation of these populations at Snap increased 0.6% and 0.5%, respectively.
Overall, Snapchat's leadership (director+ level) is 70.4% white, 16.5% Asian, 2.6% Black/African American, 2.6% Hispanic/Latino, 0.9% Native Hawaiian/Pacific Islander, and 7.0% multiracial.
Snapchat's senior leadership team (VP+) is 74.2% white, 12.9% Asian, 3.2% Black/African American, 3.2% Hispanic/Latino and 6.5% multiracial.
What to watch: Snapchat has committed to new diversity goals in the next three years.
It's aiming to double the number of women in tech by 2023 and double the number of underrepresented U.S. racial and ethnic minorities at Snap by 2025.
Between the lines: The diversity report was released in conjunction with Snapchat's first public "CitizenSnap" report, which details its work addressing environmental and community problems, including its carbon footprint and living wage commitment.
Snapchat says it's making its app carbon neutral "by cutting its energy use and buying qualified offsets."
It says it's committed to paying more than $70,000 per year to all employees working at its headquarters.
Go deeper