Qualcomm sees COVID-related smartphone dip easing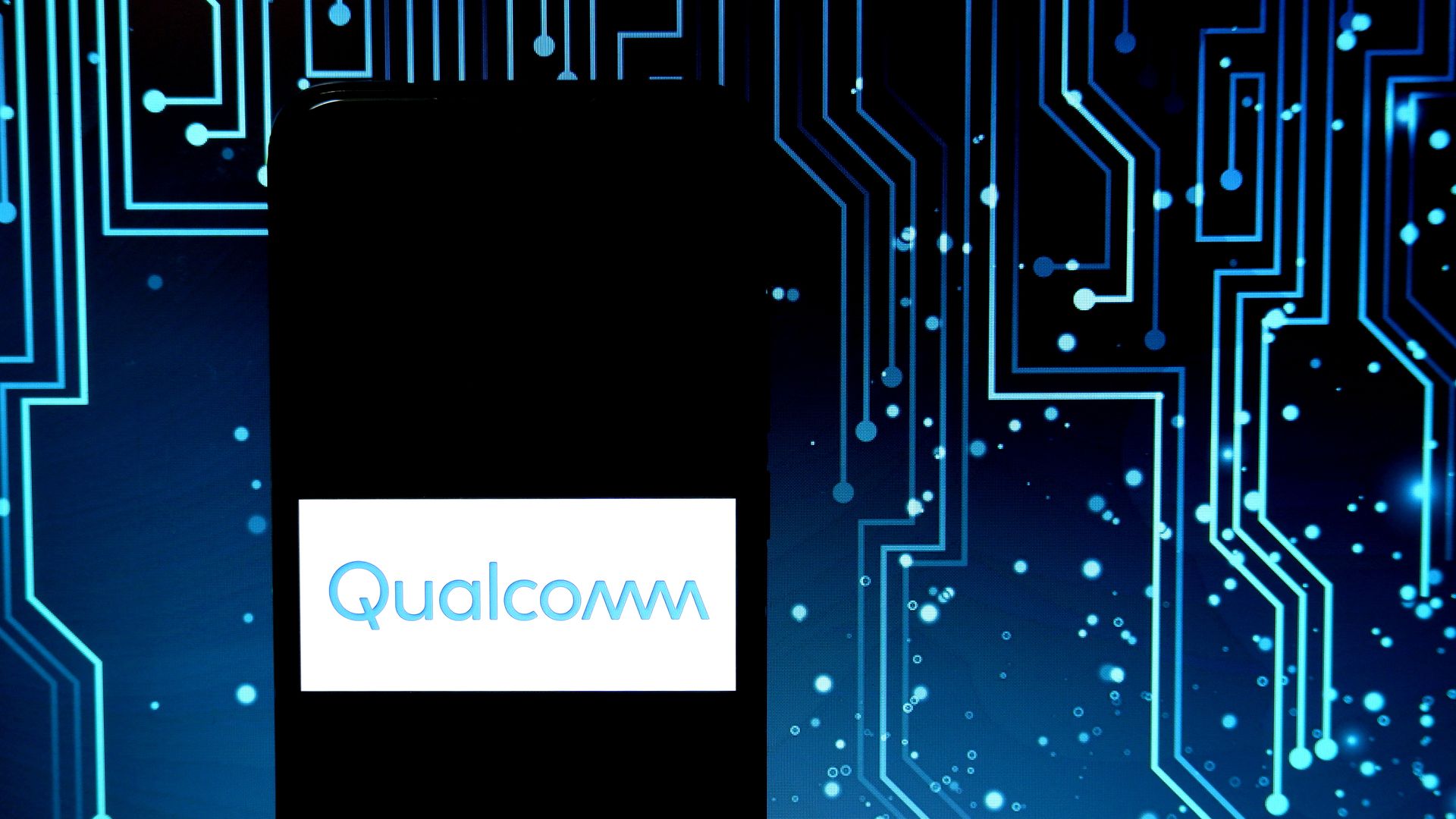 Smartphone sales continue to be lower than a year ago, but the market is recovering faster than expected Qualcomm CEO Steve Mollenkopf told Axios on Wednesday. Meanwhile, a patent deal with Huawei is adding an extra $1.8 billion to the company's revenue, with the combined news sending shares soaring in after-hours trading.
Why it matters: The announcement suggests that the market impact of the coronavirus may be less than initially feared.
"It's recovering faster than what we would have forecasted," Mollenkopf said. "It's pretty strong."
Shares of Qualcomm surged following its earnings announcement, changing hands recently at $106.50, up $13.47, or more than 14%.
The big picture: The company posted earnings for the three months ending June 30 that were above expectations and said it expects that phone sales this quarter could be down 15% year over year, "including a partial impact from the delay of a global 5G flagship phone launch."
Mollenkopf declined to name the customer, but that would appear to be a reference to Apple, which has been rumored to be launching this year's iPhone somewhat later than expected. Apple makes its own core processor but uses Qualcomm's modem chip.
The company also said it settled a long-running dispute with Huawei earlier this month. The deal included a patent cross-licensing deal and Qualcomm said it expects additional revenue of $1.8 billion from the deal.
Between the lines: Mollenkopf said business in China has recovered faster and more sharply than initially feared and that he is pleased with the global rollout of both 5G networks and new phones supporting them.
Go deeper