Pelosi says she will require masks on House floor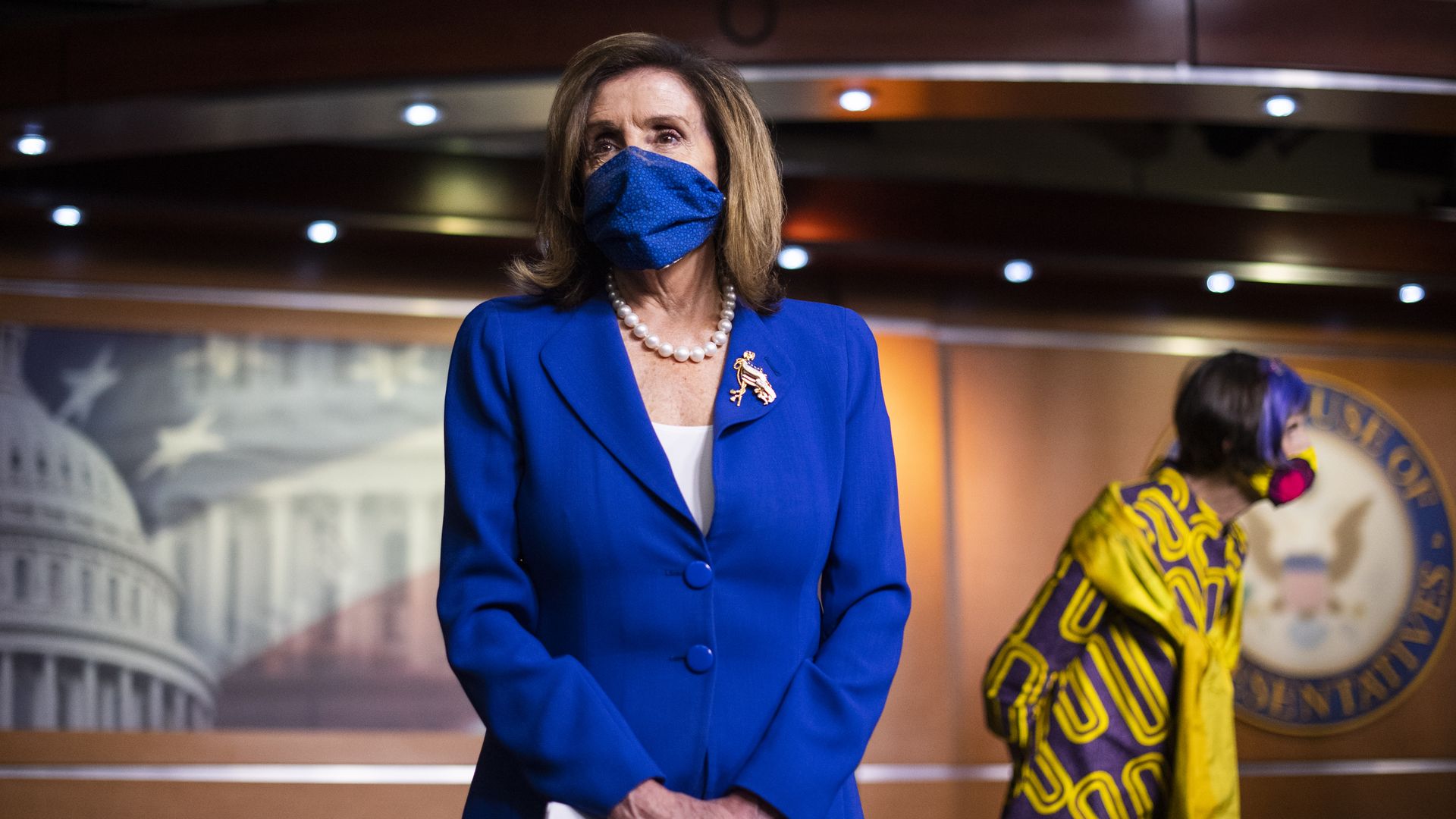 Speaker Nancy Pelosi told House Democrats on a call Wednesday evening that she will require masks to be worn on the floor of the House.
Why it matters: The announcement comes after Rep. Louis Gohmert (R-Texas), who has rarely been seen wearing a mask in the halls of Congress, tested positive for COVID-19 on Wednesday.
"The speaker has the authority to direct the sergeant-at-arms to remove a member from the floor as a matter of decorum," Pelosi said in an announcement on the House floor. Not wearing a mask will be considered a "serious breach of decorum."
"The chair expects all members and staff to adhere to the requirement as a sign of respect for the health, safety and well-being of others present in the chamber," she added.
The big picture: Even as President Trump and members of his administration have pushed for mask-wearing in recent weeks, some House Republicans have continued to resist.
Gohmert suggested on Wednesday, without evidence, that wearing a mask may have contributed to his infection.
Rep. Clay Higgins (R-La.) told CNN's Manu Raju last month that wearing a mask is "part of the dehumanization of the children of God."
Go deeper: A consensus is finally emerging on masks
Go deeper