Fed chair warns path of the economy depends on path of coronavirus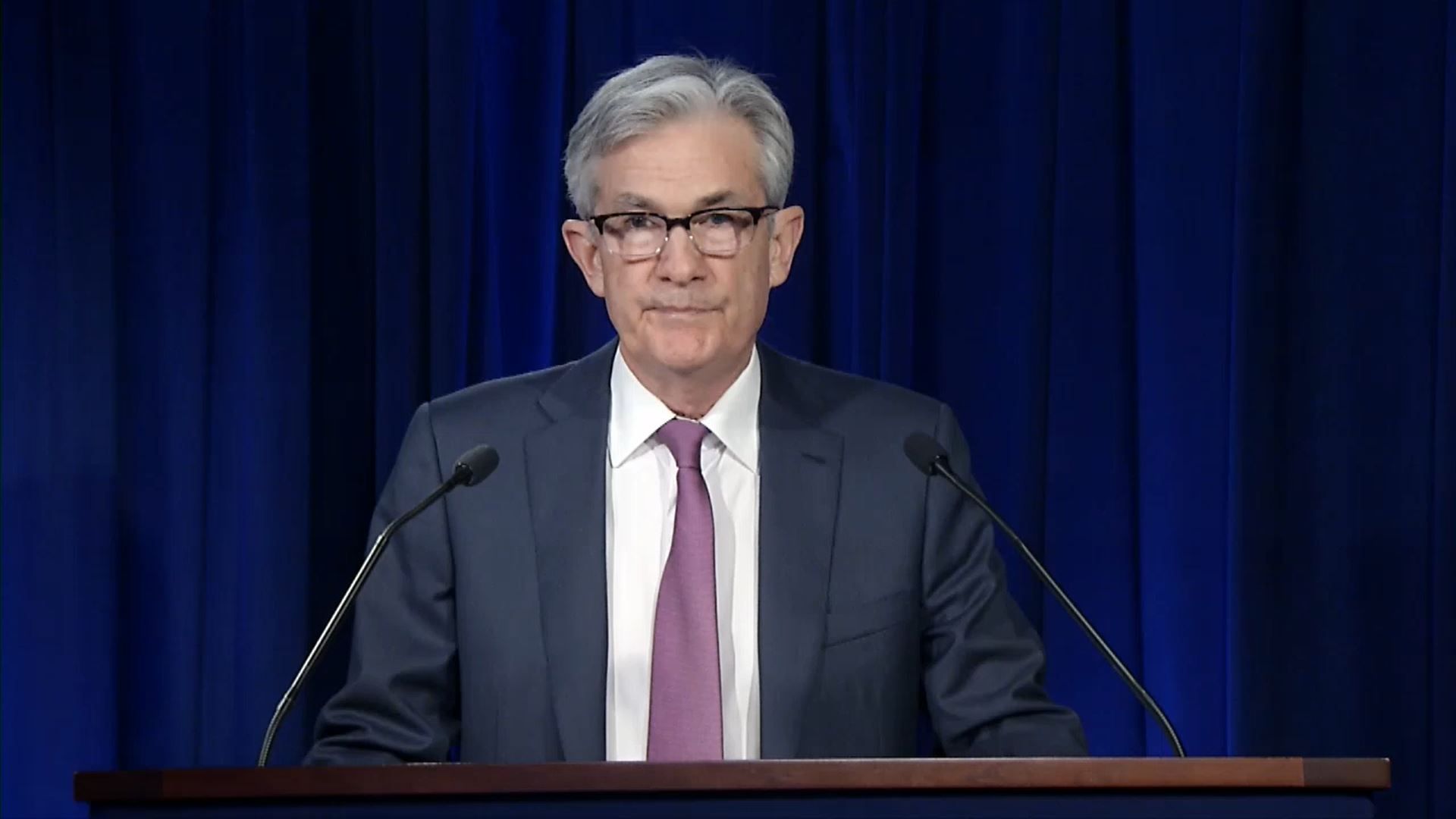 The Federal Reserve sees a slowing pace of economic growth after the coronavirus outbreak began to worsen in June, chairman Jerome Powell told reporters on Wednesday.
Why it matters: Powell's comments came as the Fed took its most forceful tone yet to emphasize that the fate of the economy is inextricably linked to the course of the virus — alluding to the fact there is no trade-off between the economy and the pandemic, and that economic recovery is all but impossible if the virus isn't contained.
What he's saying: "Social distancing measures and faster reopening actually go together. They're not in competition with each other," Powell said.
The Fed added to its closely watched policy statement released Wednesday that the "path of the economy will depend significantly on the course of the virus," with Powell stressing at his press conference: "It's so fundamental."
Though the Fed noted in its policy statement that "economic activity and employment have picked up somewhat in recent months," Powell noted that high frequency data — credit and debit card spending and measures of job growth — are pointing to a slower growth pace as virus cases spike.
The backdrop: As the pandemic worsens, Congress is trying to hash out another stimulus package. Powell emphasized that the Fed will continue doing all it can to support the economy, but more action on the fiscal side will be necessary.
He repeated his oft-said line that the Fed only has "lending powers, not spending powers" like Congress and that spending is needed to buoy the economy.
Powell said that the economy will need "continued support" from monetary and fiscal policy during the most severe downturn of our lifetimes.
Worth noting: Powell wouldn't comment directly on Republican lawmakers' assertions that continuing the $600 enhanced unemployment benefits "disincentivize" jobless Americans from returning to work — a sticking point among members of Congress (though it's a claim many economists refute).
What Powell did say is that workers in industries that involve people gathering together — like restaurants or hotels — will find it hard to return to work.
"There won't be enough jobs for them ... and those people are going to need support if they are to be able to pay their bills," Powell said.
Other key takeaways:
Dollar swap lines: The Fed said the dollar swap lines established at the onset of the pandemic to ensure U.S. dollars kept flowing, including to other central banks around the world, would be extended through March.
Fed's role in inequality: Amid a reckoning over systemic racism in the U.S., Powell said that the critical issue of fixing social inequality "falls to fiscal policy and other policies."
Future interest rate hikes are not a consideration among members of the Fed: "We're not even thinking about thinking about thinking about raising rates," Powell said. (For those keeping score, Powell added one more "thinking about" since the last Fed presser in June.)
Go deeper