Trump cancels Jacksonville portion of GOP convention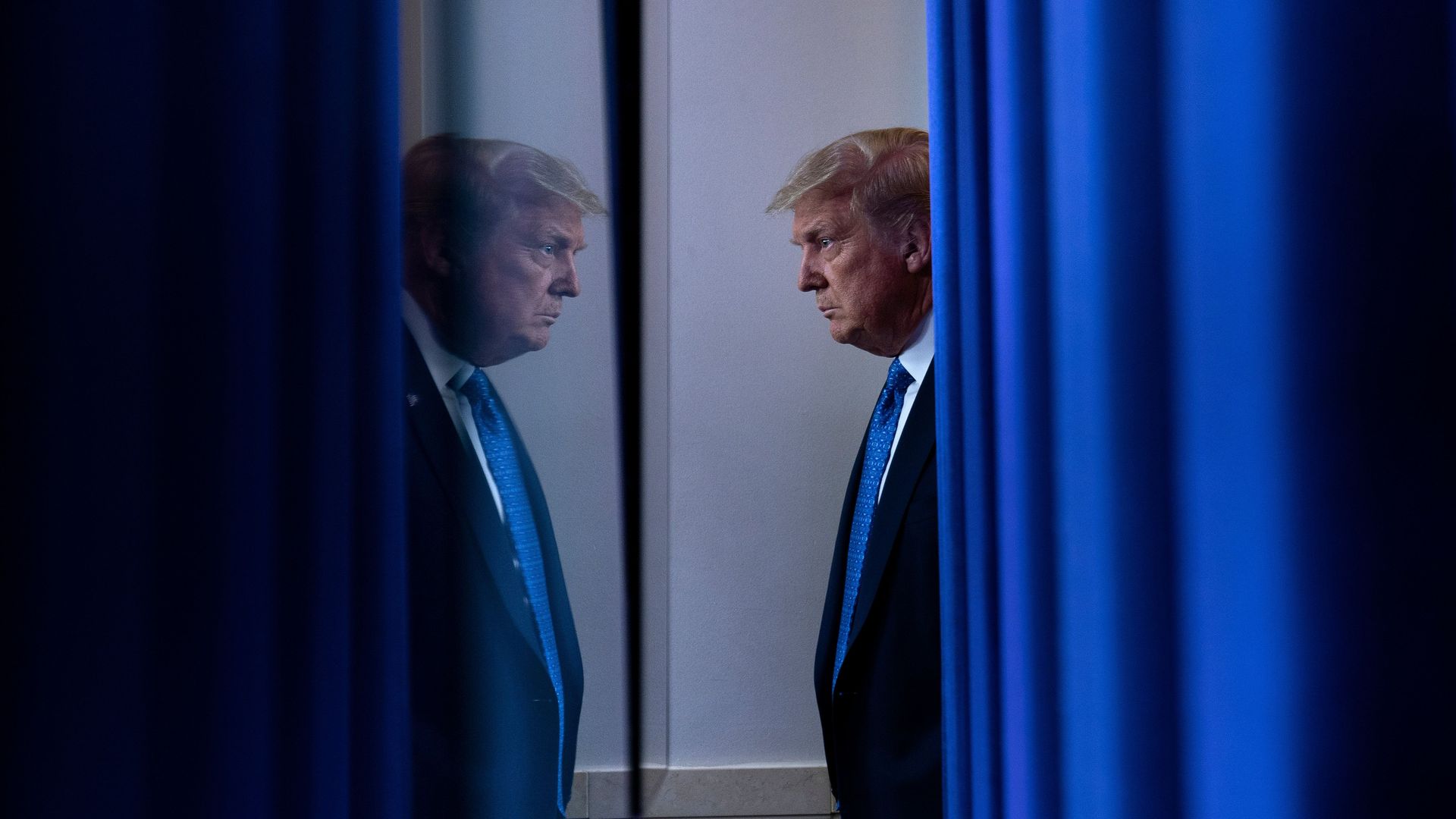 President Trump says he's canceled the Republican National Convention in Jacksonville, Florida, citing health concerns over the coronavirus and a need to protect the public.
What he's saying: Trump made the announcement from the White House briefing room, saying he would still give a speech accepting the nomination "in a different form," and that delegates still would convene in Charlotte, N.C., earlier that week as planned for party business. Trump claims he told his team "the timing for this event is not right, it's just not right," adding, "I have to protect the American people."
Our thought bubble:In the wake of the Tulsa rally debacle, where many of Trump's elderly supporters stayed away for fear of COVID-19, Trump's aides have been urging him to publicly address their concerns.
This has resulted in Trump belatedly encouraging the use of masks and now him pulling a stunning about-face and canceling a convention he ordered for the sole purpose of having a massive crowd without burdensome virus-related restrictions.
Between the lines: Trump forced the Republican National Committee to scramble to make Jacksonville work.
This required an extraordinary logistical effort, site visits, pressure on vendors and significant expense.
Today, Trump pulled the rug out from under the RNC after asking them to pull off a near-impossible task — arranging the year's biggest political event in a matter of weeks.
Behind the scenes: In Oval Office meetings discussing the convention over the past few weeks, aides warned Trump they couldn't avoid three days of unrelentingly brutal media coverage if he went ahead with the Jacksonville convention.
An adviser who was in these meetings said that several aides made the point that the dominant story would have been the potential for Jacksonville to be a super-spreader event and they would find it hard, if not impossible, to break through the discussion of the coronavirus implications.
Go deeper