Slack files antitrust complaint against Microsoft in the EU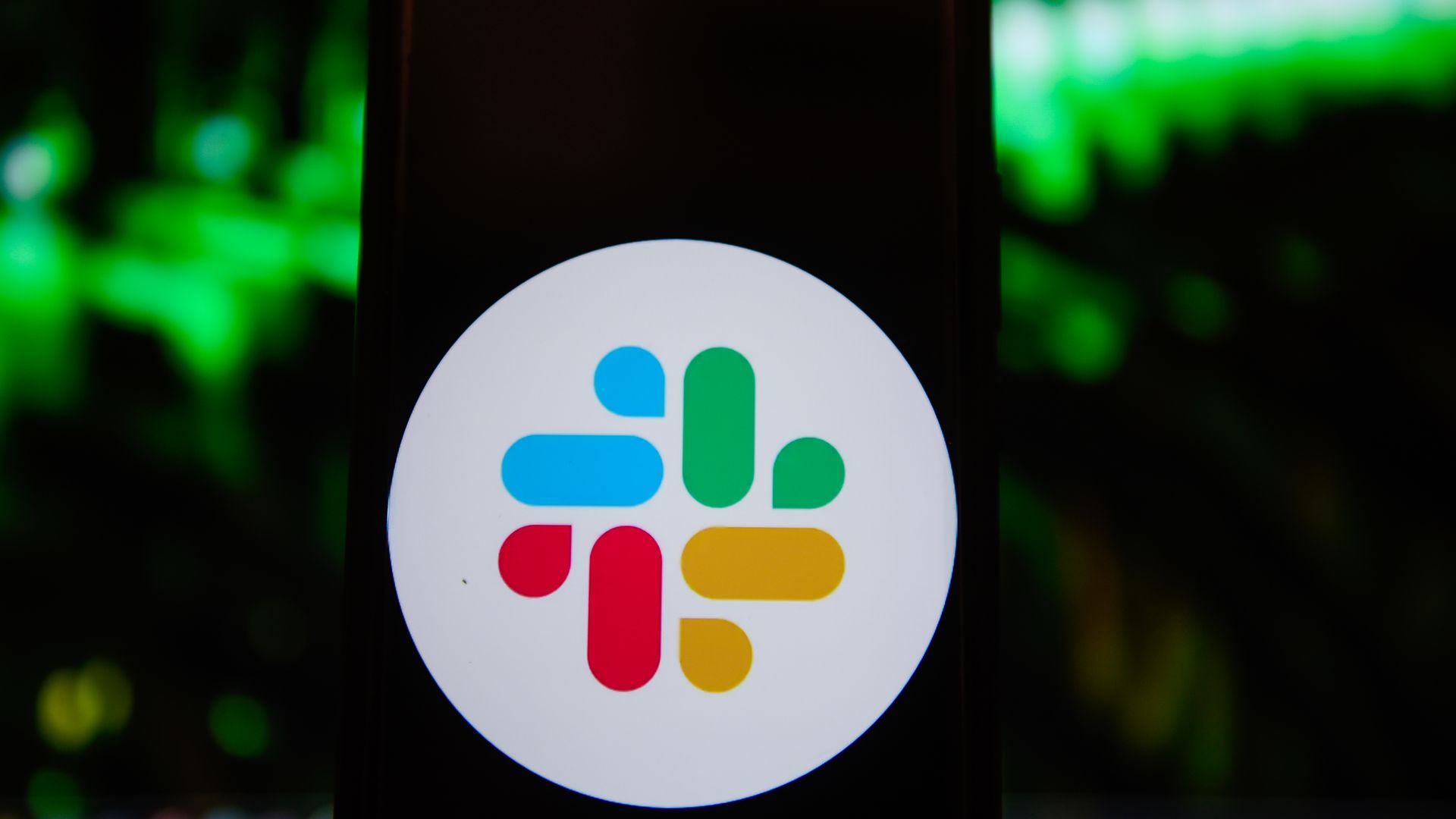 Slack filed an antitrust complaint against Microsoft in the European Union Wednesday, arguing it's anti-competitive that Microsoft ties its Teams workplace collaboration software to its Microsoft Office suite of products.
The big picture: Slack's suit adds to the growing list of big U.S. tech companies under global scrutiny for potential antitrust violations.
Details: Slack alleges Microsoft has illegally tied Teams to Office products, forcing installation and blocking removal.
"Microsoft is reverting to past behavior," Slack general counsel David Schellhase said in a statement. "They created a weak, copycat product and tied it to their dominant Office product, force installing it and blocking its removal, a carbon copy of their illegal behavior during the 'browser wars.'"
Like Slack, Teams is aimed at enterprise customers and enables users to chat, video-conference and share files with one another.
Slack wants the European Commission to stop Microsoft from bundling or otherwise linking the products, he said.
The other side: "With COVID-19, the market has embraced Teams in record numbers while Slack suffered from its absence of video-conferencing. We're committed to offering customers not only the best of new innovation, but a wide variety of choice in how they purchase and use the product," a Microsoft spokesperson said.
Slack does support video chat, but only within a subscribing organization, and only on desktop.
"We look forward to providing additional information to the European Commission and answering any questions they may have," the Microsoft spokesperson added.
Editor's note: This story has been updated to include a statement from Microsoft.
Go deeper