"A very dark feeling": Oklahoma jobless lines look like 1930s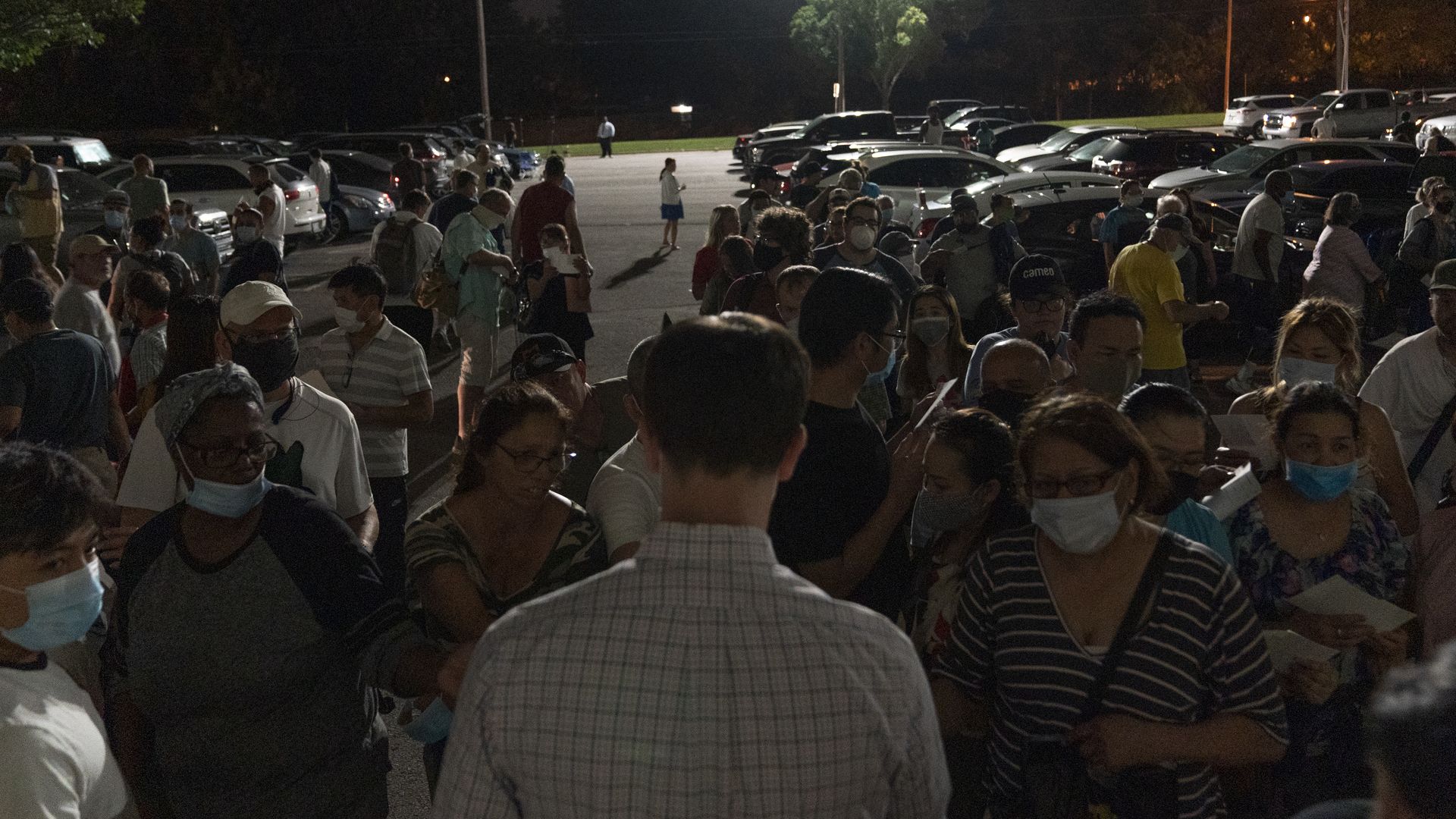 "In Oklahoma, one of the poorest states, unemployment — which reached a record 14.7 percent in April — has pushed many to the point of desperation, with savings depleted, cars repossessed and homes sold for cash," the WashPost's Annie Gowen reports.
John Jolley, a 58-year-old single father, "arrived in the parking lot of the River Spirit Expo center in Tulsa around 9 p.m. on a sultry night" for one of the state's "mega-processing events."
"Dozens more sat in the parking lot overnight with Jolley, unable to get their questions answered through the unemployment agency's overloaded phone system."
Go deeper