Defense Secretary Mark Esper says U.S. opposes China's "maritime empire"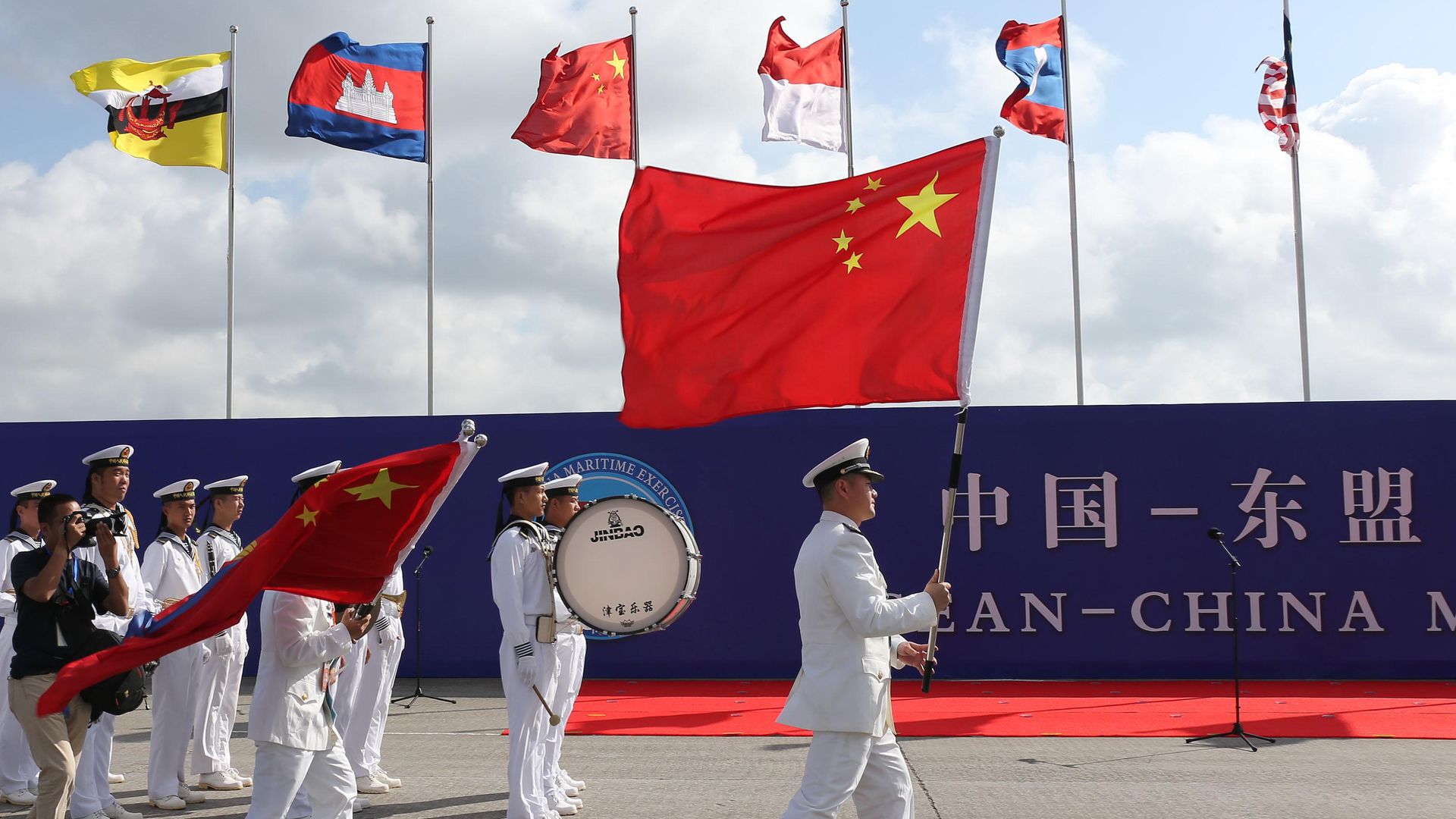 In a speech Tuesday morning over Zoom, U.S. Secretary of Defense Mark Esper said that U.S. policy champions a free and open Indo-Pacific, and China has no right to turn free waters into a "zone of exclusion" for its own "maritime empire."
The big picture: Esper's remarks come one week after the U.S. State Department announced it rejects most of China's territorial claims in the South China Sea.
The position aligns with the international tribunal ruling in 2016 that dismissed most of China's claims there as having no basis in international law.
"We call on China's leaders to abide by international laws and norms that China and the Chinese people have benefited from," Esper said in the speech to the International Institute for Strategic Studies in London.
Go deeper